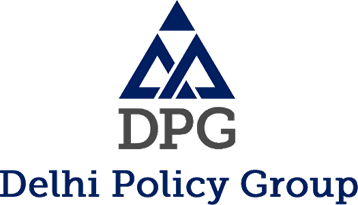 DPG Indo-Pacific Monitor
Indo Pacific Monitor
Date:
September 01, 2022
Download
The 18-hour visit by the Speaker of the US House of Representatives, Nancy Pelosi, and her delegation to Taiwan ROC on August 03 raised tensions in East Asia, with the PLA's Eastern Theatre Command conducting exercises that effectively imposed a week long blockade of Taiwan, apart from other provocative actions. The USS Ronald Reagan Carrier Strike Group remained in the vicinity, but avoided provocation. Taiwan
'
s President Tsai Ing-wen said her country would not escalate tensions nor instigate disputes, but would resolutely defend the nation
'
s sovereignty.

President Putin approved the publication of Russia
'
s new maritime doctrine. The document clearly articulates Russia
'
s vision of itself as a great power with global interests, acknowledges the essentiality of maritime capability to retain great power status, identifies 14 strategic objectives, sets out concrete red lines where it will prioritise the use of force to defend its interests, and seeks the development of strategic partnerships and naval cooperation with India, as well as with Iran, Saudi Arabia and other states in the Indian Ocean.
In the aftermath of the Pelosi visit, China published its third Taiwan White Paper on August 10. The paper rests on five questionable premises: Taiwan is indisputably a part of China, the CPC has gone out of its way to promote peaceful reunification, reunification is stalled by outside powers, the benefits of reunification in the new era, and the bright prospects for reunification. The White Paper rests on unwarranted assumptions and a selective interpretation of history and as such is unlikely to convince opinion outside China.
Australia announced an independently-led Defence Strategic Review on August 3. The review, to be completed by March 2023, will update Australia
'
s 2016 Defence White Paper, which in turn will guide the country
'
s force structure and force posture over the next decade. Given the substantial change in regional threat perceptions which resulted in the conclusion of AUKUS last year, such a review will provide an indication of the new Labour government's defence outlook.
India
'
s celebrations of its 75
th
Independence Anniversary included the deployment of eight warships to seven different ports around the globe, including the first visits by an Indian warship to San Diego (on the US Pacific coast) and Rio de Janeiro (in Brazil). In parallel, India
'
s Navy, Army and Air Force conducted multiple exercises with Indo-Pacific countries during the month. Though India's SAGAR vision and Maritime Strategy of 2015 underline an Indian Ocean focus, the expanding range of military interactions signal growing Indo-Pacific interests.
A cabinet reshuffle in Japan resulted in Yasukuza Hamada returning as Defence Minister at a time when Japan faces three adversarial neighbours (Russia, North Korea and China) on its continental flanks. Hamada
'
s primary task will be to lead revision of Japan
'
s National Security Strategy, National Defence Programme Guidelines and Medium Term Defence Force Buildup Programme, which will shape the country
'
s security posture over the next decade. Expert opinion in Japan remains divided on whether this will necessitate acquisition of offensive weapons, including a "counter-strike" capability to offset missile asymmetry, or whether a defensive approach (including focus only on missile defence) will be retained.
The UK released its National Strategy for Maritime Security on August 01, setting out the current and future issues facing the government in the maritime sector. The strategy, which defines maritime security in terms of upholding laws, regulations and norms to deliver a free, fair and open maritime domain, identifies five focal objectives towards which the government will work over the next five years. It is marked by a pronounced focus on the Indo-Pacific.
Speaking on
"
India
'
s Vision of the Indo-Pacific" in Thailand, India
'
s External Affairs Minister Dr. S. Jaishankar highlighted the convergence between the Indo-Pacific visions of India and ASEAN, as well as its choice of the East Asia Summit's institutional mechanisms to propagate its Indo-Pacific Oceans' Initiative. He also pointedly observed, "Only those whose mindsets are built around sphere of influence and who are uncomfortable with the democratisation of world affairs will dispute the Indo-Pacific today".
The visit of China
'
s spy ship Yuan Wang–5 to Hambantota from August 16 – 22 sparked a sharp exchange between the Chinese Embassy and the Indian High Commission in Sri Lanka.
%u200B
In his Liberation Day speech, South Korean President Yoon Suk-yeol described Japan as a partner and called for the swift improvement of Japan-South Korea relations. He also extended an offer of substantial financial support to modernise North Korea if it abjured its nuclear weapons programme, which was promptly spurned by the North Korean side. South Korea and the US recommenced military exercises after a gap of four years.
According to a US think tank study, the PLA (Navy) possesses the resources necessary to field up to five aircraft carriers and ten ballistic missile submarines by 2030. The study indicates that China
'
s power will continue to increase for at least the next decade, as against the belief that it is peaking now.
USS Preble became the first US warship to be equipped with an integrated optical dazzler and surveillance (HELIOS) system. The 60 KW directed energy laser is described as a transformational new weapon system.