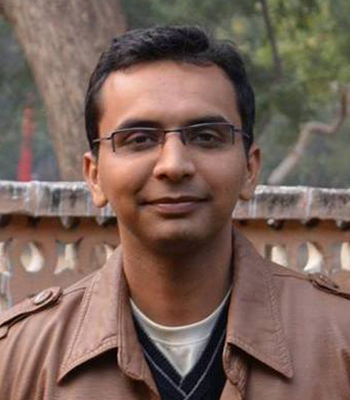 Shreyas Durgadasrao Deshmukh
Research Associate
Shreyas Deshmukh is a Research Associate with the National Security Program at DPG. Prior to joining DPG he worked with MitKat Advisory Services as geopolitical risk analyst. He also worked as Research Assistant at the Centre for Land Warfare Studies (CLAWS, New Delhi) and South and Central Asia Fellow at PoliTact, Washington DC. He has completed his Master's Degree in Defence and Strategic Studies from the University of Pune and his academic focus is on geopolitical developments in Afghanistan and Pakistan. After completion of masters he interned at the Institute for Defence Studies and Analyses (IDSA, New Delhi) where he co-edited a book "Unending Violence in Pakistan: Analyzing the Trends" and issues of "Pakistan News Digest".


US withdrawal from Afghanistan: Compromising the Peace?

Date: April 22, 2021

Read more

Failing COVID-19 Response in Pakistan and Afghanistan

Date: April 24, 2020

Read more

afghani

The COVID-19 pandemic is testing the resolve of all nation states and revealing their true national character. Countries, both …

Read more
Past publication not found...