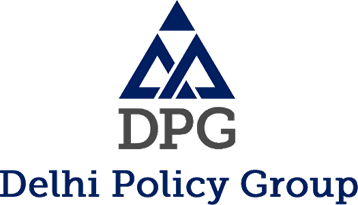 DPG Policy Brief
Failing COVID-19 Response in Pakistan and Afghanistan
Date:
April 24, 2020
Download
The COVID-19 pandemic is testing the resolve of all nation states and revealing their true national character. Countries, both rich and poor, have been fighting the pandemic to the best of their ability and in consonance with their political philosophy and health infrastructure. However, there are also certain nations where deep fault lines are being exposed, Pakistan and Afghanistan among them, where political gamesmanship prevails and the security establishment is watching from the sidelines.
Both states have limited ability to enforce administrative decisions in their vast rural hinterlands. Harsh economic realities of lockdowns in urban areas are driving the illiterate, low-skilled and unemployed population into the hands of extremist religious clerics who continue to encourage them to congregate in mosques and at other religious gatherings. Given the fast spreading COVID-19 pandemic, it is imperative to understand the fault lines in these nations, for if they fail to deal with the contagion it will have serious implications for the entire Af -Pak Region.
Pakistan
COVID-19 is spreading rapidly in Pakistan. Besides official data made available by the central government, multiple cases of community transmission are emerging in Karachi and Punjab. Like other countries, central and provincial governments have implemented quarantines in localised areas, border closures with neighbouring countries, international travel restrictions, school and university closures, cancellation and banning of public events, enforced social distancing and more. Despite this, impaired governance and a weak economy are resulting in poor implementation, which is further exacerbated by political blame games.
Political:
The Imran Khan-led ruling party Pakistan Tehrik-e-Insaf (PTI) is racked with political infighting. The inquiry committee report on the recent sugar and wheat crisis in the country has held Jahangir Tareen, a PTI stalwart, and other leaders of allied parties, such as Federal Minister for Food Security Khusro Bakhtiar and Monis Elahi of PML-Q, as the main culprits for the scam.
[i]
Under different circumstances, such a scam could well have brought down the government. However, opposition parties are weak and their cadres confined to their homes owing to the lockdown. Prominent figures like Mir Shakil-ur-Rahman, owner of the largest media corporation the Jang Group, who have tried to raise their voice against the establishment, have been imprisoned.
[ii]
The fragile federal structure of the country hampers central government efforts to impose measures to stop the spread of the virus. The Chief Justice of Pakistan, in a hearing on a suo motu case on COVID-19, observed that a
"
situation of this magnitude demands consensus and uniformity, but the provincial governments are going in a different direction, while the central government on the other
".
[iii]
The Baluchistan Government could not handle the initial influx of Pakistanis who started fleeing from Iran (one of the first countries where the virus spread rapidly). There were no proper screening facilities available for these returnees through the Taftan border in Baluchistan.
[iv]
The provincial government blamed the Centre for lack of funds and support. The Pakistan People
'
s Party (PPP)-led Sindh Government and PTI have continued to blame each other for poor handling of the situation in Karachi, Pakistan
'
s biggest city, as both parties attempt to gain political mileage from the mishandling of COVID-19 response.
[v]
In Punjab, which is the worst affected province, the local bureaucracy is still loyal to the Sharif family and their party Pakistan Muslim League-Nawaz (PML-N). In November 2019, the top bureaucracy of Punjab was reshuffled.
[vi]
Chief Minister Usman Buzdar, handpicked by Imran Khan from south Punjab, does not possess a good political and administrative record. Despite being the richest province of Pakistan, the situation in Punjab is worsening, with an increasing number of doctors and paramedical staff infected due to unavailability of PPE.
[vii]
Social:
The tool of encouraging Islamist extremism, initially used by Z. A. Bhutto and Zia-ul Haq to shape the national identity of Pakistan, is coming back to haunt the country in these challenging times. On March 10, 2020 more than 70,000 members of the Tableeghi Jamaat attended a religious congregation at the Raiwindi Markaz in Punjab, ignoring instructions of the government.
[viii]
Later, hundreds of them tested positive for COVID-19. Prominent ulemas and religious scholars from all over Pakistan have declared that the lockdown is not applicable to mosques.
[ix]
They have been supported by political parties like Jamiat Ulema Islam-Fazl (JUI-F), religious organisations such as Aalmi Tanzeem Khatam-i-Nabuwat, seminaries such as Taleem ul Quran Raja Bazar and banned groups like Ahle Sunnat Wal Jamaat. The Lal Masjid's infamous cleric Maulana Abdul Aziz has denounced restrictions imposed by the government and released footage of a huge congregation gathered for Friday prayers.
[x]
As a result, other mosques have followed suit. Public officials are reluctant to act against them as this could create an unfavourable law and order situation. Therefore, the number of infected people may continue to rapidly increase in Pakistan as the holy month of Ramadan begins from April 25, 2020. PM Imran Khan has gone on record to proclaim that Pakistan is a free country and he cannot impose restrictions over mass prayers during the holy month of Ramadan, much like some other Islamic countries have done.
Military:
The Pakistan Army has been assisting the civilian administration in containing the pandemic by deploying troops under article 245, establishing testing labs and managing quarantine facilities.
[xi]
It has not, however, taken on the leadership role. There are many reasons for this. Primarily, the state does not have adequate economic and medical resources to face the pandemic and its failure at containment is evident. It is probable that the Army will wait it out until the situation normalises and the curve flattens to a certain extent. At that point the military leadership might step in as a saviour, as per its default practice. Another reason is that as the number of COVID-19 positive cases continue to rise, the Army would not like to expose its troops to multiple sources of infection.
To shift the focus from its inability at containing the epidemic, Pakistan has resorted to activating the Line of Control (LoC) through cross border infiltration and intensified shelling.
[xii]
There are also some reports that Pakistan is infiltrating COVID positive terrorists to spread the virus in Jammu and Kashmir.
[xiii]
Large numbers of troops have been deployed to close the borders with Iran and Afghanistan.
[xiv]
Since March, the number of targeted attacks in the Pashtun tribal areas have increased. The army has lost several troops in these attacks, including a senior colonel and a young officer.
[xv]
Even though the Pakistani military is under tremendous pressure, it is quietly keeping tabs on internal political developments. On April 13, 2020 the Chief of Army Staff, Gen. Qamar Bajwa, and the Chief of Inter-Services Intelligence (ISI), Lt Gen Faiz Hamid, held a meeting with Prime Minister Imran Khan on the side-lines of a meeting of the National Coordination Committee on COVID-19.
[xvi]
Later, on April 16, the ISI Chief met the Prime Minister again.
[xvii]
This indicates that whatever the impact of the pandemic, the Army will continue to closely monitor political affairs.
Economic:
The fast deteriorating economic condition is a major fault line for Pakistan. From July 2020 to June 2023, the country is required to repay USD 27.8 billion worth of public debt to its international creditors.
[xviii]
These include China (USD 9.2 bn), the Asian Development Bank (USD 3.4 bn), the World Bank (USD 2.5 bn), and the International Monetary Fund (USD 3.7 bn), among others. The country is also supposed to repay the balance of payments support it has obtained from Saudi Arabia, UAE, China and Qatar, which amounts to another USD 8.5 billion.
Pakistan
'
s industrial production has come to a stand-still due to the lockdown. The central government has diverted most of its funds to the fight against COVID-19 and announced an economic package worth USD 7 billion.
[xix]
International agencies have come to Pakistan
'
s aid. The ADB has pledged USD 800 million,
[xx]
while the IMF has approved a loan of USD 1.4 billion. Pakistan will also be entitled to the G-20's debt relief package.
[xxi]
Prior to the pandemic, Pakistan
'
s projected economic growth for the financial year 2020-21 was between 3.5-4%. According to recent IMF projections, this could go down to negative 1.5 %.
[xxii]
Pakistan today faces its worst economic crisis ever and is likely to pass through a difficult period compounded by demands of a growing youth bulge. If the situation is not handled carefully, country could face a major socio-economic disaster. Indications are that Pakistan is turning to its all-weather friend China to bail out its economy, which will further entrench its dependence on Beijing and status as a client state.
Afghanistan
Political:
Afghanistan is facing a pandemic at a critical juncture when the US is all but preparing to withdraw, having signed a
"
Peace Deal
'
with the Taliban on February 29, 2020.
[xxiii]
Sadly, the anticipated Intra-Afghan dialogue is nowhere near the horizon and Taliban attacks continue amidst spreading violence. The country stands at a political impasse. The Election Commission has declared Ashraf Ghani as the winner in the Presidential Election conducted in 2019, but his arch-rival Abdullah Abdullah is not ready to accept the results and has also announced himself President.
[xxiv]
Other political entities remain divided between these warring groups, weakening their combined position against the Taliban.
Social:
The pandemic itself is not a crisis for common Afghans, as they have witnessed much tougher conditions over the last several decades. Given an almost non-existent health care system (only 300 ventilators for 36 million people),
[xxv]
it is impossible to project the actual number of infections and identify areas where the virus has spread. The country cannot even take adequate measures with the help of international community, given the scarcity of required equipment in international markets and Taliban control over large swathes of the countryside. Thus, even if medical aid is made available, it is difficult to predict if this will reach the masses. The uncontrolled spread of COVID-19 in Afghanistan and poor control over the pandemic in Pakistan spells disaster for Af – Pak Region.
Economic:
Afghanistan
'
s economy is dependent on foreign aid. The country
'
s public expenditure stands at USD 11 billion, as compared to the generation of a bare USD 2.5 billion in revenue before the outbreak of the pandemic.
[xxvi]
If the virus spreads extensively, importers will be apprehensive to buy products from Afghanistan. The borders will remain closed and local trade will also come to a stand still. At present, only Pakistan is allowing trucks with essential supplies to enter Afghanistan for a few hours a day.
[xxvii]
Under the present circumstances, no one can predict how long the international community will remain committed to their promises, as developed partners themselves struggle to manage the effects of the epidemic in their own countries.
Security:
The pandemic will have a major impact on the security infrastructure of Afghanistan. If the virus starts spreading among troops, the desertion rate in the Afghan National Army will increase. Morale of the troops is already low and will fall further; they will also be confined to their bases. On the other hand the Taliban is an insurgent force and does not need to adhere to stringent health protocols. They can continue to fight with minimal logistical support. Their religious motivational factor is stronger than the ANA
'
s nationalist sentiments. Hence, the Taliban can make further inroads. The pandemic seems to have provided a perfect opportunity to the Taliban, which they are exploiting by reaching out to people in areas outside the government
'
s control by providing them with soap and masks to spread awareness about COVID-19.
[xxviii]
Conclusion
Afghanistan and Pakistan are two nations with a combined population of 270 million. Approximately 25% of the population in Pakistan and 54% in Afghanistan is below the poverty line.
[xxix]
The literacy rate in Pakistan is 59% and in Afghanistan 43%.
[xxx]
Both countries are deeply religious and follow strict Islamic laws and tenets which are not likely to encourage basic steps like maintaining social distance and observing personal hygiene. If these countries fail to control the pandemic and cannot handle its effects, this can result in mass internal displacement or pressures for illegal migration, or both. However, prospective refugees from Afghanistan (or Pakistan) will have little scope and space to find external succour because of the unique political and physical geography of the region.
In the international system of nation states, governments are responsible to protect their own citizens. If the pandemic is not addressed adequately by internal mechanisms in Pakistan and Afghanistan, this will have an unpredictable and destabilising impact on South Asia. Indian Prime Minister Modi has initiated the creation of a SAARC COVID-19 Fund and proposed a collective regional approach to tackle the pandemic, but Pakistan
'
s reaction has been indifferent. While minimising the threat of the pandemic, the Pakistani leadership has continued to rely on cross border terror and to seek Islamic solidarity against India. Even in the midst of an unprecedented human tragedy, this unfolding Af-Pak scenario does not augur well for regional stability or for India's security interests.
***