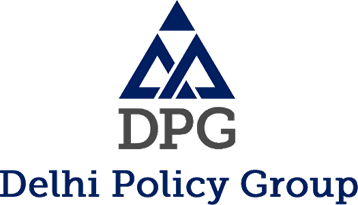 DPG Policy Brief
Assessing Vladimir Putin's India Visit
Date:
December 24, 2021
Download
This has been an eventful month for India-Russia relations, with an in-person summit, a common vote against a climate change game play by the West in the UN Security Council, and a Putin-Modi phone conversation.
Aficionados of closer ties with Russia were elated over how astutely Modi and Putin deflated the impression that India-Russian ties are fraying; the trust remains intact, despite expansive displays of India's growing strategic closeness to the US and Moscow's strategic pivot towards Beijing.
Whether Putin's visit exuded real bonhomie or marked another episodic moment is difficult to gauge, but if at all there has been a gradual cooling in relations over the past decade, it has been adeptly managed.
However, the diplomatic tightrope is wearing thin for Delhi as US-Russia and US-China tensions escalate. Nonetheless, there is room for India to utilise Russian leverage to moderately balance China in the continental domain, while the growing strategic partnership with the US provides a measure of balance in the maritime domain. India's role in the prevailing power play will be that of a balancer rather than a swing state as suggested by some analysts. It is this recognition of India's role that made Putin refer to India as a "great power," and Russia's keenness to invite India to the RIC Dialogue to discuss regional developments is a reflection of India's standing and role.
The fact is that Moscow's pivot to China and steady courting of Pakistan has not worked well in shoring up its equations with India. Squeezed by Western sanctions and worried about US inroads in Delhi, Russia is returning to protect its strategic stakes and share in India's lucrative weapons and energy markets.
The Kremlin is keenly aware of India's geopolitical setbacks, from the border conflict with China to a Taliban controlled Afghanistan. Russia and China have gained a strategic stranglehold in Eurasia, but there is also consternation in Russia over growing Chinese influence in Central Asia which has the potential to undermine Russian influence in its 'near abroad'.
Putin's short visit was not without symbolism and strategic messaging. Dissonance over the Quad and the Indo-Pacific has not dissipated. The term Indo-Pacific was glaringly absent from the Modi-Putin joint statement, which referred to "the regions of Indian and Pacific Oceans". But Russia would have noted with relief India's absence from the revived Anglo-sphere and Euro-Atlantic constructs which Biden's diplomats have been busy putting together, as also the laboured American pursuit of progressive (climate change) and ideological (democracy) multilateralism which is running aground.
For India as well, Putin's visit helped remove misperceptions at home. The longstanding relationship with Russia has a deep public resonance, and there has been widespread concern about Moscow's steady drift towards Beijing and Islamabad, as also the adverse impact of Delhi's tilt towards the US which has disrupted relations with Russia, China and Iran. The self-inflicted US rout in Afghanistan and the continuing absence of a meaningful pivot towards the Indo-Pacific have raised legitimate questions in India about US reliability. There is also uncertainty about the implications of Biden's intent to pursue competition with guardrails and selective cooperation with China. Putin's visit allowed India to display its strategic independence and underscore its continental dilemma which requires deft balancing.
However, any assumption that the Putin visit was about Moscow signalling its distancing from China in any conflict with India seems over-optimistic. Sino-Russian relations are robust and mutually beneficial in their respective standoffs with the US. Indeed, China would prefer India tilting towards Moscow rather than Washington. It was partly the Kremlin's intervention that helped cool tensions from escalating after the Galwan incident. The "Moscow Agreement" on Ladakh disengagement was facilitated by Russia on the sidelines of the RIC and SCO meetings in June and September 2021.
If Putin's India visit had a message, it was a strong signal to the West about Moscow's special geopolitical relationship with Delhi at a time of Russia's soaring tensions with the West. The timing of the India-Russia summit would most certainly have upset the West. Xi and Putin are committed to defending each other's security against the West, and Moscow is keen to hold the RIC summit that could help break the ice between India and China.
India's 2+2 dialogue with Russia provides additional leverage and was instituted at the precarious moment of China's refusal to disengage from Ladakh. Even as Russia made diplomatic efforts to defuse the India-China standoff, it kept weapon supplies open for India.
With Putin drawing a linkage between terrorism, drug trafficking, and organised crime, Russia can help India recover some of the lost ground in Afghanistan. The two have differing perceptions of the Taliban, but both share similar concerns about regional security.
The S-400 system delivery was announced without fanfare, but if India had wanted to underplay this, Sergei Lavrov did not miss the opportunity to taunt the US with patronising remarks on India's autonomy of choice. Only two new military pacts were signed, namely a contract to build AK-203 assault rifles in India and renewal of the India-Russia Intergovernmental Commission on Military-Technical Cooperation (IRIGC-M&MTC) for another 10 years, till 2031. Conclusion of a Reciprocal Exchange of Logistics Agreement (RELOS) was deferred. Whether or not the US grants a one-time waiver under CAATSA for India's acquisition of the S-400 system, the Russian side is continuing to push the pedal. A week after Putin's return from Delhi, Russia's Deputy Prime Minister announced that India will be the first country to receive the next generation and most advanced
S-500
'Prometei' anti-aircraft missile system.
All things considered, neither India nor Russia is likely to allow their strategic partnership to slide in any major way.