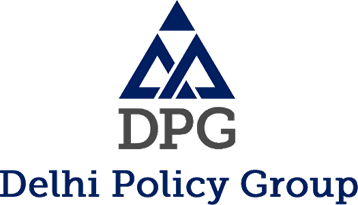 DPG Indo-Pacific Monitor
Indo Pacific Monitor
Date:
July 01, 2022
Download
Australia's new government signalled its geopolitical outlook with Prime Minister Anthony Albanese visiting Tokyo for the Quad Summit the day after being sworn in, Indonesia for the Annual Leaders' Summit on June 6 and Madrid for the NATO Summit on June 28-30. His Deputy Prime Minister and Defence Minister Richard Marles met with US and Japanese counterparts at Singapore on June 11, visited Tokyo for a bilateral with Defence Minister Kishi Nobuo on June 15, and then visited India from June 20-23. Speeches and communiqués during these interactions indicated that Australia will seek to enhance deterrence in the Pacific by deepening its security engagement with the US and Japan and spending more on defence, while expanding its defence and security outreach towards India. A settlement with France's Naval Group and the forthcoming visit of PM Albanese to France holds out prospects for a possible revival of the India-Australia-France trilateral.
​
India's Defence Minister Shri Rajnath Singh visited Vietnam from June 07-10, signing the Joint Vision Statement on the India-Vietnam Defence Partnership Towards 2030 and witnessing the signing of a MoU on Mutual Logistics Support. He also handed over 12 high-speed guard boats built jointly by Indian and Vietnamese shipyards.
The Asia Security Summit (Shangri-La Dialogue) returned to Singapore after a three-year pandemic induced hiatus. The keynote speech by Prime Minister Kishida spelt out his five-pillar vision (strengthening the international rules-based order, enhancing security, promoting nuclear disarmament, UN reform and strengthening cooperation in new areas of economic security) for Japan's diplomatic and security role in the region. US Defense Secretary General Lloyd Austin spoke on the next steps in the US Indo-Pacific Strategy, while his Chinese counterpart General Wei Fenghe provided an ideological perspective of China's global strategy. A host of defence ministers, including from Australia, Canada, Cambodia, Fiji, France, Indonesia, Japan, Malaysia, The Netherlands, Qatar, Singapore, South Korea and Vietnam provided their country perspectives.
China launched Fujian, its third aircraft carrier, the largest warship ever built in Asia, on June 17. Given the use of new technologies, it will take at least 4-5 years, if not longer, for the carrier to complete trials and become operationally available. The furious pace of China's warship construction and reports of a larger nuclear-powered carrier in the pipeline provided an unmistakable signal to all in the region.
As the month drew to an end, G-7 leaders met in Elmau, Bavaria from June 26-28 to impose further costs on Russia for its actions in Ukraine and set out their vision to transform the global economy, secure energy supply, improve food security, combat climate change, create a new Global Partnership for Infrastructure and Investment and shape international cooperation for the future. They were joined by leaders from Argentina, India, Indonesia, Senegal and South Africa for two sessions, one relating to climate, energy and health; and the other food security and advancing gender neutrality.
The NATO Madrid Summit followed from June 28-30, which was also attended by US allies in Asia (Australia, Japan, South Korea and New Zealand. It was marked by NATO expansion to include Finland and Sweden, and a statement of intent to address the security concerns of Ukraine, Georgia, Moldova and Bosnia-Herzegovina. A new NATO Strategic Concept was launched, revising the previous guidance that had been in force since 2010 and including concern about China's negative impact on NATO values and interests. There were commitments to greater investment in deterrence and forward defence, particularly on the part of the US which is to further increase military deployments in Poland and Romania. NATO leaders also set out their vision of how to deal with emerging challenges, including authoritarian and technological ones, expanding their geographical remit eastward to include the Indo-Pacific.