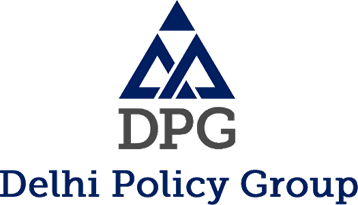 DPG Indo-Pacific Monitor
Indo Pacific Monitor
Date:
October 01, 2023
Download
Multilateral summits high on promise commanded global and Indo-Pacific attention during the month. Southeast Asian leaders and those of partner nations met at the 43rd ASEAN Summit and the associated 18th East Asia Summit at Jakarta from September 05-07. Indonesia unveiled the first ASEAN Maritime Outlook and an action plan for constabulary cooperation on the AOIP with four partners, but did not make meaningful progress on issues generated by China's assertions and great power competition. The New Delhi G20 summit on September 9-10 brought together a galaxy of global leaders and witnessed the induction of the African Union as a member. The comprehensive Leaders' Declaration contained 73 outcomes and 39 annexed documents, including numerous commitments to far-reaching change from the leaders. It attested to the efficacy of India's diplomacy, leaving a large agenda to be carried forward by subsequent G20 presidencies. The 78th Session of the UN General Assembly opened in New York on September 5, with the High-Level Week from September 18-22. That leaders of four of the five permanent members of the UNSC chose to absent themselves speaks for itself.
In other promising plurilateral interactions, India, the US, Saudi Arabia, UAE, the EU, France, Germany and Italy signed on for the India-Middle East-Europe Economic Corridor on September 09. This ambitious connectivity initiative seeks to provide an alternative to China's Belt and Road Initiative and create the infrastructure that could transform global trade in the coming century. Ten days later, a Memorandum of Understanding established a business council partnership to engage the governments of India, the US, UAE and Israel and promote private sector participation in the I2U2 initiative. Quad Foreign Ministers met in New York on September 22 and continued to advance their vision of multilateral cooperation for the benefit of the Indo-Pacific people.
At the bilateral level, Prime Minister Modi met US President Joe Biden on September 08, French President Emmanuel Macron on September 10, and Saudi Arabia's Prince Mohammed bin Salman on September 11. Joint Statements following these meetings indicate that India's cooperation with these countries continues to thrive.
A US presidential visit to Hanoi on September 10 resulted in the bilateral relationship being upgraded to a comprehensive strategic partnership, Vietnam's fifth after China, Russia, India and South Korea. Australia and the Philippines upgraded their relations from a comprehensive to a strategic partnership on September 09. The US continued to woo Pacific Island States through the second US-Pacific Islands Forum Summit on September 25. Meanwhile, China continued attempts to strengthen its control within the first island chain by publishing a new map with a ten-dash line encompassing Taiwan and installing a floating barrier to prevent Filipino fishermen from entering the Scarborough Shoal (the barrier was cut by the Philippines Coastguard). Taiwan unveiled its first indigenously manufactured submarine. Residents of Indonesia's Rempang Island, in the Natuna Sea, protested strongly as Indonesia sought to evict them from their land to enable the establishment of a China-owned glass factory.
The seventh and last of India's Project 17A frigates was launched at Mumbai on September 01. India continued its maritime outreach through 16 international interactions, including exercises with international partners and visits to Indo-Pacific ports during the month. The Australian Government received the independent analysis of its Surface Combatant Fleet and began considering the recommendations.