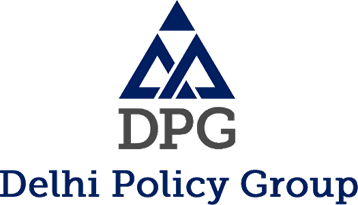 DPG Indo-Pacific Monitor
Indo Pacific Monitor
Date:
July 02, 2023
Download
The centrepiece of the month was Prime Minister Narendra Modi's State Visit to the US from June 21-24. The visit comprised five broad components: celebration of the International Yoga Day at the UN Headquarters in New York; a summit and extended meetings with President Biden and his administration; an address to a joint session of the US Congress; and interactions with professionals, business leaders and the Indian community. In sum, the visit marked a transformational point, one where the hesitations of history are finally put to rest and the bilateral relationship begins living up to its true potential.

Just days before, US Secretary of State Antony Blinken had visited Beijing on June 18-19, meeting Foreign Minister Qin Gang, CPC Foreign Affairs Commission Director Wang Yi, and President Xi Jinping. The stronger US international position vis-à-vis China than at the time since the Anchorage Dialogue in March 2021 enabled candid conversation, though without substantive progress in smoothing frayed relations. Secretary Blinken assured his interlocutors that there was no change in the US' One China Policy and that the US did not support Taiwan's independence, but it would not accept unilateral change of status quo. The inference was that unlike in the case of Hong Kong, where China successfully changed the terms of its agreement with the UK unilaterally without facing any consequences, it could not expect the same in the case of Taiwan.

In other developments, India and Egypt entered into a strategic partnership, India and the Philippines edged towards one, and the India-France-Australia trilateral dialogue was resuscitated at the official level.

India completed the training of the first batch of Saudi Arabian naval cadets, signifying the scaling up of new frontiers in the bilateral relationship. India, France and the UAE conducted a trilateral maritime exercise on June 7-8. India gifted a corvette, INS Kirpan, to Vietnam.