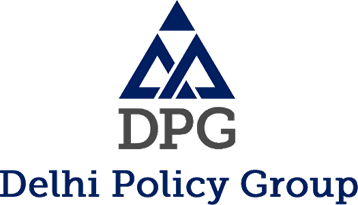 DPG Indo-Pacific Monitor
Indo Pacific Monitor
Date:
May 02, 2023
Download
Leaders from Asia and Europe headed for Beijing to meet President Xi Jinping. First was Malaysian Prime Minister Dato Seri Anwar Ibrahim, on March 31. Singapore's Prime Minister Lee Hsein Loong followed on April 1. Both Asian leaders urged China to return to Deng's path and renounce assertive unilateralism, a call that Xi pointedly ignored. Nevertheless, both eagerly grasped the economic carrot Xi held out, with Singapore upgrading its China relations to an all-round, high-quality, future-oriented partnership.
French President Emmanuel Macron visited China from April 5-7 and European Commission President Ursula von der Leyen did so on April 5. China exploited their visit to 'divide and rule'. The EU representative, who had made a hard-line speech on China days before, was given the cold shoulder, while the French President, who was quoted as saying that Europe must guard against marching to the American drumbeat on Taiwan, was feted and provided economic incentives for his nation.
South Korean President Yoon Suk-yeol made a state visit to Washington DC on April 26. The Washington Declaration recommitted the US to providing an iron-clad extended deterrence and both countries to an ever stronger mutual defense relationship, staving off domestic pressure on South Korea to adopt the nuclear option for the time being. Their joint statement was directed towards increasing comprehensive global cooperation, deepening their regional engagement and strengthening bilateral ties.
The Foreign Ministers of China and Japan met in Beijing on April 02 and discussed bilateral, regional and global issues, but with little to show by way of outcomes. The Third US-Philippines
2+2 Ministerial, held on April 11 in Washington DC, continued the trend of the Philippines turning back towards the US for its security and developmental needs. US Secretary of State Antony J Blinken visited Vietnam on April 14-15 and made incremental progress in advancing the US-Vietnam relationship, but without elevation of the comprehensive partnership to a 'strategic' level. G7 Foreign Ministers met at Karuzaiwa, Japan on April 15-16 and adopted a non-binding 9277-word communiqué to promote peace and security and address global challenges. At an official-level meeting on April 14, the US, South Korea and Japan agreed to expand trilateral security cooperation to deter North Korea's nuclear and missile threat, adopted a common position on Taiwan, and discussed regularisation of missile defence and submarine exercises.
Russia published its new foreign policy concept on April 1, spelling out how it sees the world and the policies it has adopted to deal with challenges. Iran and Qatar restored bilateral diplomatic ties on Apr 12. Iran invited King Salman of Saudi Arabia to visit Tehran; dates for the visit are yet to be decided. Australia released the public version of its Defence Strategic Review.
The US Department of the Navy 30 year shipbuilding plan for FY 2024, released to the press in mid-April, visualises that the USN force level will remain around 291 ships till at least 2028. It will reach 311-312 ships by 2035 and 323-327 ships by 2045. As the process for determining the US defence budget for 2024 got underway, Admiral Aquilino testified about his vision of INDO-PACOM threats and budgetary requirements on April 18.
The IMF World Economic Outlook of April 2023 forecasts that global growth will bottom out at 2.8% in 2023 before rising to 3.0% in 2024. World inflation is forecast to dip to 7.0% this year and 4.9% in 2024. India retained the status of the fastest growing major economy, with growth projected to be 5.9% in 2023 and 6.3% in 2024; corresponding figures for China were 5.2% and 4.5%. Asia remained the world's fastest growing region. India announced that exports grew to over $ 770 billion in 2022-23 and set a target of over $ 2 trillion of exports by 2030. UK announced that it had completed negotiations to join CPTPP.
North Korea conducted the flight test of an ICBM on April 12. The annual US DoD Freedom of Navigation Report was released on April 22. USS Milius conducted a FONOP in the South China Sea on April 10, and a Taiwan Strait transit on April 16.

The DRDO and the Indian Navy conducted the maiden flight test of an endo-atmospheric interceptor successfully on April 21, marking the first step towards maritime Ballistic Missile Defence capability for the IN. INS Sumedha and IAF C-130 aircraft began the evacuation of Indian citizens from Sudan under Operation Kaveri. Three surface groups and a submarine from the JMSDF began the Indo-Pacific deployment that will take them to all parts of the region over the next five months.
Indian Naval and Air Force units participated in Exercise SLINEX with Sri Lanka, multinational Exercise Sea Dragon 2023 at Guam, Exercise Cope India 2023 with the USAF, multinational exercise ORION in France, and Ex INIOCHO in Greece during the month.
Exercise Balikatan, the largest ever US Philippines exercise, took place on April 11-28. Australia announced that it would hold the largest ever Talisman Sabre exercise from July 22 to August 4 this year: India was not listed among either observers or confirmed participants. Japan, South Korea and the US carried out a trilateral BMD exercise on 17 April.