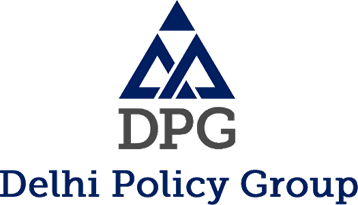 DPG Indo-Pacific Monitor
Indo Pacific Monitor
Date:
April 01, 2023
Download
The month witnessed a sharp increase in high-level engagements as nations reached out to India. At the leaders' level Italian Prime Minister Georgia Meloni visited New Delhi on March 2-3, making Italy India's 31st strategic partner and delivering the keynote address at the annual Raisina Dialogue. Australian Prime Minister Anthony Albanese followed, visiting India for the first annual India-Australia Summit, which was held on March 10. Third was a visit by Japanese Prime Minister Kishida Fumio to New Delhi from March 20-21.

Other high-level interactions included the AUKUS Leaders' Meeting at San Diego on March 13, wherein they announced an ambitious plan to transfer nuclear submarine construction technology to Australia. On March 16, South Korean President Yoon Suk Yeol visited Tokyo to bring an end to the Japan-South Korea estrangement of the last few years and work out modalities to strengthen bilateral cooperation. China's President Xi Jinping visited Moscow for his 40th meeting with President Vladimir Putin, resulting in two joint statements, one on strengthening the bilateral comprehensive strategic partnership and the other on an economic cooperation plan that envisages more than doubling their annual trade from the $ 190 billion at present to over $ 400 billion by 2030. The US, Republic of Korea, Costa Rica, the Netherlands and Zambia jointly hosted the second Summit for Democracy virtually on March 29-30.



The G-20 Foreign Minister's meeting held in New Delhi on March 2 was followed by the sixth Quad Ministerial Meeting on March 3. The Japan-Indonesia Ministerial Strategic Dialogue in Tokyo followed on March 6. On March 9, US Secretary of Commerce Gina Raimondo visited New Delhi and the two sides agreed to launch a bilateral Strategic Trade Dialogue. On March 11, Canada and the US held their first Indo-Pacific dialogue to coordinate implementation of their respective strategies for the region.





An agreement was announced on March 10, in terms of which the Kingdom of Saudi Arabia and the Islamic Republic of Iran would resume diplomatic relations and their Foreign Ministers would meet to discuss means of enhancing relations and bring about regional peace and security. The agreement remains to be ratified by the countries concerned. It does, nevertheless, increase Chinese influence in West Asia. On March 20, the UN spokesperson announced that parties to the conflict in Yemen had agreed to an implementation plan for the release of 887 conflict-related detainees from all sides, holding out hopes for a return of peace to the region.





Delegates to the Intergovernmental Conference on Marine Biodiversity of Areas beyond National Jurisdiction (BBNJ), reached agreement on the text of a global treaty to ensure conservation and sustainable use of marine biological diversity on the High Seas, capping a process of negotiation that began in 2004.





The Indian Navy's largest operational readiness exercise, TROPEX, culminated in the Arabian Sea on March 9. India participated in Exercises Shinyu Maitri and Dharma Guardian with Japan; in the maiden Exercise FRINJEX as well as Exercise La Perouse with France; Exercise Konkan 2023 with the Royal Navy; Exercise Sea Dragon with the US in Guam, and in the International Maritime Exercise and Exercise Cutlass Express in the Gulf Region. The US and South Korea conducted their largest exercise of the last five years from March 13-23. The PLA (N) and the Russian Navy joined Iran in an exercise in the Gulf of Oman from March 15-19.





North Korea fired a variety of missiles ranging from cruise missiles to ICBMs, signalling annoyance with growing US-Republic of Korea military cooperation. A British warship seized missiles shipped by Iran in the Gulf region on March 02. China's Coast Guard expelled Japanese fishing vessels from the vicinity of the Senkaku Islands for the second time on March 16. USS Milius carried out a Freedom of Navigation Operation off the Paracel Islands on March 23 & 24. A 2500-man US Marine Corps contingent began a seven-month rotational deployment at Darwin on March 22.