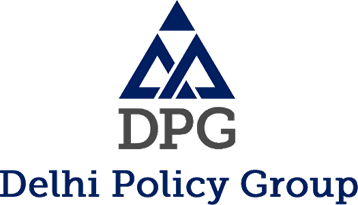 DPG Indo-Pacific Monitor
Indo Pacific Monitor
The first ever US-ASEAN Special Summit held in the US brought eight ASEAN Leaders and the Philippines Foreign Minister to Washington D.C. on May 12-13. Outgoing Philippines President Rodrigo Duterte did not attend, while Myanmar's chair was symbolically kept vacant. The summit joint statement was spread across eight pillars and announced the intent to establish an ASEAN-US Comprehensive Strategic Partnership, remarkably similar to the ASEAN-China partnership established in November 2021. ASEAN thus maintained its equidistant approach towards the two great powers, and also did not join in denunciations of Russia over the Ukraine war

A Global Security Initiative was propounded by President Xi Jinping at the Boao Forum and elaborated upon by the Chinese Vice Foreign Minister Le Yucheng on May 6. At its heart, it is a call for Asian cooperation and solidarity and the creation of a new type of security that replaces confrontation, alliances and a zero-sum approach with dialogue, partnership and win-win results, notwithstanding China's economic and military assertions throughout Asia. The gulf between China's words and deeds has, however, become too large to be hidden in plain sight.

President Joe Biden made his first visit to Asia, touring South Korea and Japan from May 20-24 and strengthening alliance commitments with both countries. The Joint Statement on completion of the South Korean leg focused on the North Korean threat, but contained no reference to China. In Japan, however, China was the primary focus. The visit also resulted in the formal launch the US Indo-Pacific Economic Framework with the participation of leaders from 12 Indo-Pacific countries, including India as a founding member, on May 23.

The second in-person Quad Summit, and the fourth overall, took place in Tokyo on May 24, with leaders from the US, Australia, India and Japan recommitting themselves to Quadrilateral cooperation. Significant developments included the launch of the Indo-Pacific Maritime Domain Initiative, the establishment of a HADR partnership, the commitment to invest over $ 50 billion for quality infrastructure in the Indo-Pacific over the next five years, and the launch of the Quad Fellowship for STEM education in the US.

May 17 was an important day for India's warship building, with the hulls of two frontline warships being launched concurrently by the Defence Minister Rajnath Singh. This issue covers the implications for India's shipyards.

In other Indo-Pacific developments, a new South Korean government under President Yoon Seok-youl assumed office on May 10. Anthony Albanese was sworn in as Australia's 31st Prime Minister on May 23. Bongbong Marcos won Presidential elections held in the Philippines on May 9 and will assume office on June 30. China's Foreign Minister Wang Yi visited eight South Pacific Island nations with a 20-man delegation, hoping to bring them into China's fold, achieving only partial success. Fiji joined the US-led Indo-Pacific Economic Framework as a founding member. North Korea continued with a series of missile tests during the month, raising security concerns in East Asia, while USS Ronald Reagan completed a long maintenance period in Yokosuka and joined USS Abraham Lincoln in deployment to the Western Pacific. USS Port Royal carried out a Taiwan Straits transit on May 10.