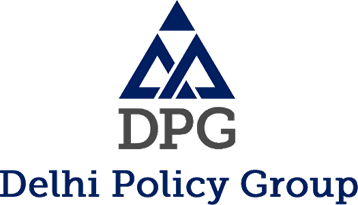 DPG Indo-Pacific Monitor
Indo Pacific Monitor
Date:
April 30, 2022
Download
The fourth India-US Ministerial Dialogue in the 2+2 format took place on April 11, preceded by a Modi-Biden virtual summit. The post-dialogue joint statement indicated enhanced engagement across the board, notwithstanding differences over Ukraine and other issues. Notably, the bilateral defence and security engagement has begun yielding results in the operational domain.

There was confirmation that the next Quad Summit will be held in Tokyo on May 24, 2022. The month also witnessed delivery of the first two batches of vaccines produced under the Quad Vaccine Partnership to Cambodia and Thailand. South Korea's President-elect expressed interest in working closely with the US and sought to attend the forthcoming Quad Summit as an observer.

UK Prime Minister Boris Johnson made his first visit to India as PM on April 21-22, taking forward the bilateral comprehensive strategic partnership concluded last year. The visit optics were well-managed by both sides, and there was progress in strengthening bilateral engagement. This was most visible in the security and defence pillar, where apart from operational interactions; initiatives in defence technology and trade cooperation were announced. Rapid progress in the ongoing FTA negotiations was appreciated by both sides. In sum, the return of the UK to the Indo-Pacific is gathering momentum and the partnership with India appears to be on track towards delivering enhanced security to the region.

The President of the European Commission, Ursula von der Leyen, visited India on April 24-25. India and the EU launched a Trade and Technology Council, which will bring India's Ministers for External Affairs, Commerce and Electronics and Information Technology together with their counterparts in the EU Commission. Although the EU remains preoccupied by events in Ukraine, President von der Leyen indicated interest in refocusing on the Indo-Pacific, especially India, ASEAN, Japan, South Korea and Australia.

A two-month truce endorsed by the Saudi Arabia – UAE coalition began at the beginning of April in Yemen, bringing a temporary pause to over seven years of conflict. The truce halts all military activity by any party inside Yemen and across its borders, while negotiators try to find a way to reach a lasting political compromise. Shortly thereafter, the UAE and Israel announced completion of negotiations for a Free Trade Agreement, the first between Israel and an Arab country. These developments raised prospects for peace and stability in the Arabian Peninsula.

The 20th edition of the India-France naval exercise Varuna concluded off Goa on April 3. The exercise symbolises progress in India-France strategic ties and French interest in the Indo-Pacific. The re-election of President Macron to office, and the participation of an official French representative alongside senior Quad military chiefs at the Raisina Dialogue were positive developments.

China's President Xi Jinping put forward a new Global Security Initiative at the Boao Forum on April 21. The initiative calls for commitment to a vision of common, comprehensive, cooperative, sustainable and indivisible security; respect for territorial integrity of all states; non-interference in the internal affairs, development paths and social systems of different countries; continued commitment to the principles enshrined in the UN Charter; rejection of a Cold War mentality, opposing unilateralism and spurning group politics and bloc confrontations; peaceful resolution of disputes through dialogues; rejection of double standards and opposing the wanton use of unilateral sanctions and long-arm jurisdiction; and common commitment to tackling non-traditional challenges. He also called for safeguarding of peace in Asia, advancing Asian cooperation and promotion of Asian unity, without clarifying how these intentions would be translated into reality in the face of authoritarian China's assertion.

Statements following a China – EU Summit on April 01 indicated that differences outweighed convergences and areas of cooperation. The trend of separate statements instead of a joint one that began in 2020 continued. The EU focused on Ukraine, bilateral issues and areas of cooperation. China sought the setting aside of differences and focusing on bilateral ties to stabilise a turbulent world. There was no mention of the Comprehensive Investment Cooperation Agreement, and the dialogue was described to European lawmakers as a dialogue of the deaf.

In Japan, the ruling Liberal Democratic Party's Research Commission on National Security recommended doubling of defence expenditure to 2% of the GDP over the next five years to government. It also recommended easing of restrictions on arms exports, the development of counter-strike capabilities capable of disabling enemy weapons, and revision of the National Security Strategy, National Defence Programme Guidelines and the Medium-Term Defence Force Build-up Programme. Meanwhile, tension between Russia and Japan ratcheted up following suspension of peace treaty talks with Russia last month. Japan described the four disputed islands as "illegally occupied" for the first time since 2003. It also protested Russia having test-fired Kalibr cruise missiles from two submarines in the Sea of Japan on April 14. Russia in turn warned Japan that its joint exercises with the US near Russian territory would force it to take retaliatory measures.

The Governments of China and the Solomon Islands signed an Inter-Governmental Framework Security Agreement in mid April, prompting the opposition in Australia to describe the development as "The worst foreign policy blunder that Australia has seen since World War II". The US Indo-Pacific Coordinator, Kurt Campbell, visited Honiara on April 22 and conveyed a thinly veiled warning, while spelling out measures to enhance cooperation between the US and the South Pacific region.

Leaders from the US, UK and Australia came together on April 5 to review progress and reaffirm their commitment to AUKUS. They announced the expansion of military technological cooperation to hypersonics and counter-hypersonics, as well as electronic warfare, defence innovation, cyber capabilities, artificial intelligence, quantum technologies and additional undersea capabilities. They also announced that as work progresses on these and other critical capabilities, they would seek opportunities to engage allies and close partners.