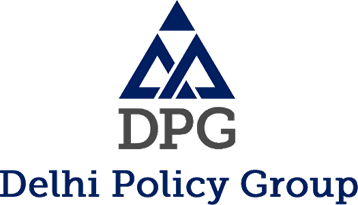 DPG China Monitor
Vol.III, Issue 6
Date:
July 09, 2020
Download
China-India relations hit rock bottom in June. In a major escalation after weeks of tension at the Line of Actual Control (LAC), a violent face-off broke out in the Galwan Valley in Ladakh on June 15, 2020 following a brutal and premeditated PLA attack. On June 16, India confirmed 20 casualties from the incident, including a commanding officer. There was no official confirmation from the Chinese side on the number of their causalities. However, reports in the international and Indian media claimed that between 35 - 43 Chinese soldiers were killed and scores of others injured during the clash.
The Chinese media
'
s coverage of the ongoing border dispute comprised multiple narratives. First, while echoing the official stance, the media blamed India for the deteriorating situation at the LAC and strove to paint India as an aggressor. Various Chinese commentaries further pointed out that India
'
s
"
offensive posturing" was not directed only against China, but also towards other neighbours in South Asia. The India-Nepal dispute over Kalapani and the reorganisation of the state of Jammu and Kashmir were cited over and over again. Another narrative was how India is taking advantage of the adverse international situation facing China. There were references to developments such as President Trump
'
s February, 2020 visit to India, and the conclusion of an India-Australia military logistics support agreement, among others. Commentaries repeatedly warned that India was making
"
misjudgements" at the LAC, firstly by assuming that China will not enter into a conflict with India on account of increasing strategic pressure from the United State and secondly, by believing that India can pose some sort of a military challenge to China. In addition, the Chinese media also strove to drive a wedge within Indian society and manipulate controversies over
"
Hindu nationalism",
"
Hindu-Muslim conflict" and
"
RSS idea of a Hindu nation" in order to dilute India
'
s national outrage against China after the Galwan Valley incident.
However, despite such overbearing commentaries, there was disappointment in China that New Delhi has not buckled under Chinese pressure and instead was continuing with an increasingly tough line on the border dispute. Secondly, there was growing concern about the Boycott China movement gaining traction in India, which may kick-start a similar trend across the globe, pushing back Chinese products, technology and capital. A section of China
'
s strategic community also remained concerned that a further decoupling of China-India relations will strengthen the "anti-China alliance" between the United States, India, Japan, Australia, Vietnam, Indonesia and other countries, whose key objective is both to reshape global industrial chains and to leverage the Indo-Pacific strategy to check and balance China's military and economic power.
China also kept a close eye on India
'
s military build-up at the border and its high-profile purchases of advanced weapons from across the world. At the tactical level, the media argued, there is no immediate threat to China from these arms procurements as deliveries will take time to mature and in any case it is impossible to achieve full combat capability at such a short notice. At the operational level, however, there was concern about India
'
s procurement of Storm Shadow air launched, long-range cruise missiles (Anglo-French origin), which in the Chinese assessment, is the most powerful tactical weapon obtained by the Indian military in this round of military purchases. This, reports observed, can improve the overall combat capability of the IAF by posing a threat to Chinese front-line air bases. As the Indian military develops its offensive capabilities, the thinking within Chinese strategic circles is that China should adopt a "first battle, final battle" approach and even explore a ballistic missile attack campaign, which is otherwise reserved for stronger opponents. However, overall the dominant narrative in China remained that strategically it is
"
unwise" for China to take the initiative to open a comprehensive conflict with India at this point and, therefore, efforts should be made to tone down the war rhetoric.
Among other developments during the month, a high-level video conference on the Belt and Road Initiative was held on June 18, 2020 with the theme of "strengthening the Belt and Road international cooperation and jointly fighting COVID-19", where it was revealed that about 20% of BRI projects had been severely affected, 30%-40% moderately affected, while 40% remained unaffected by the epidemic.
Despite some differences over Hong Kong and the COVID-19 pandemic, China-EU relations showed signs of bouncing back during the month. The 10th round of high-level strategic dialogue on June 10, 2020 was followed by the 22
nd
China-EU Summit on June 22 where both sides affirmed that
"
China-EU are partners rather than rivals",
"
there is no conflict of fundamental interests between China and Europe",
"
despite China
'
s global ambitions it does not threaten world peace" and that the
"
EU will not embark on any kind of Cold War with China." Other than this, an
"
Extraordinary China-Africa Summit on Solidarity against COVID-19" was held on June 17, 2020 where it was stressed that closer cooperation between China and Africa "is needed more than ever."
On internal security front, China's top legislative body, the Foreign Affairs Committee of the National People's Congress,
"
strongly condemned and resolutely opposed" the signing of the "Uyghur Human Rights Policy Act of 2020" by the United States President on June 18, arguing that
"
the U.S. move has grossly interfered in China's internal affairs and seriously violated international law and the basic norms governing international relations."
Economic figures released by China
'
s National Bureau of Statistics (NBS) on June 15, 2020 saw mixed reactions in domestic economic circles. Many Chinese strategists were hopeful of a speedy recovery of the Chinese economy as factory activities continued to pick up in May, and China's domestic consumption also showed signs of growth. However, others remained skeptical as China
'
s May CPI growth rate (2.4%) was lower than the previously expected 2.7% and the May PPI fell 3.7% year-on-year, also lower than the previous forecast of a 3.3% decline.
Meanwhile, China noted with concern the Vietnamese Parliament
'
s approval of the Vietnam-EU Free Trade Agreement (EVFTA) and Investment Protection Agreement. The development exacerbated China
'
s rising concerns over
"
China being isolated" and
"
Global supply-chains moving out of China". It was advocated that China should prioritise economic and trade cooperation with the EU and ASEAN countries respectively, fast track its joining of the CPTPP and thereby continue opening up to the outside world and maintaining the stability of the existing global industrial and supply chains.