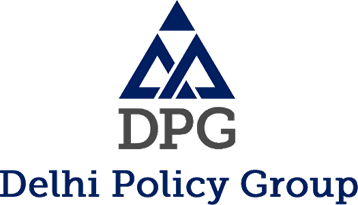 DPG China Monitor
China Monitor
Date:
November 04, 2022
Download
The 20th Central Committee of the Communist Party of China (CPC), on October 23, elected 'Xi Jinping' as its General Secretary for a norm-breaking third term, cementing Xi Jinping's position as China's 'Paramount' and most powerful leader since 'Mao Zedong'. Newly constituted CPC Politburo comprises mostly of Xi loyalists. CPC's Shanghai Chief, 'Li Qiang', who has been anointed as second-ranking member of the politburo and in line to replace current Premier Li Keqiang has never been a Vice Premier, in State Council, managing central government portfolios.

President Xi Jinping's third term is unlikely to bring any substantial change in the current state of India - China bilateral relations. The vision put forth by Xi Jinping at the 20th CPC Congress is that of an assertive and muscular China, suggesting that Beijing is likely to continue with its aggressive border policy. The presence of the PLA regimental commander injured during the Galwan Valley clash and showcasing a video clip of the clash was principally to highlight security challenges faced by China and the need for maintaining a strong "strategic deterrence".

In an oblique reference to China's attempt at establishing a 'new normal' along the disputed border, External Affairs Minister Dr. S. Jaishankar counselled that "the continuation of the current impasse was not to the benefit of either country", adding "new normal's of posture will inevitably lead to new normal's of responses".

Responding to China's continuing military build-up, India announced 75 infrastructure projects including bridges, roads, and helipads along the Line of Actual Control (LAC) to further strengthen its border posture.

Amidst the ongoing economic crisis, to expedite the finalization of the International Monetary Fund rescue package, the Sri Lankan government has begun debt restructuring discussions with China. Meanwhile, Pakistan's Prime Minister Shehbaz Sharif is scheduled to meet Chinese President Xi Jinping in November 2022 where he too will take up the issue of debt restructuring and providing impetus to stalled CPEC projects.

In the backdrop of Indian dithering, on the much-awaited water-sharing deal, China's Ambassador to Bangladesh reportedly prodded Prime Minister Sheikh Hasina, to opt for Beijing to execute the important multipurpose Teesta River management project. If Bangladesh succumbs to Chinese pressure, the issue will have serious strategic ramifications, given its proximity to the strategic Siliguri corridor, mere 100 kms away.

General Secretary Xi Jinping delivered a work report to the 20th CPC National Congress. In the report, Xi Jinping framed foreign relations as a struggle between China and "external attempts to suppress and contain" it. He called upon "both US and China to strengthen their communication and cooperation to help increase global stability and certainty, promoting world peace and development". Xi reiterated the CPC's resolve to strive for peaceful reunification of Taiwan, however, he warned that China "will not renounce the use of force" and "reserves the option of taking all measures necessary".

The Biden Administration unveiled its National Security Strategy (NSS) and National Defence Strategy (NDS). Criticizing the NSS, Global Times editorial described it as a "vicious cold war and bloc confrontation mentality aimed at containing China". To maintain the US's technological edge, Washington announced major export restrictions prohibiting sales of semiconductor chips, advance equipment, or knowledge from any U.S. citizen, resident, or green card holder in the field of supercomputers and artificial intelligence.

Charting a future path, General Secretary Xi Jinping emphasised China's "Socialist Modernisation" as the "central task of the CPC toward realizing the second centenary goal of building a great modern socialist country in all respects" by the middle of the century. Other major issues touched by Xi Jinping in his address included "adapting Marxism to the Chinese context", "Party's self-reform and zero-tolerance for corruption", "upholding the One Country, Two Systems policy", "safeguarding national security and social stability", "achieving the goals of PLA modernisation and ensuring that the military always obeys the Party's command", "prudently working towards fulfilling China's carbon goals", "technology, innovation, and human resources as the strategic pillars of modernisation", and "building a socialist market economy with a positive interplay between domestic and international markets" (Dual Circulation).
​
Amidst mounting economic headwinds, China's GDP grew by 3.9 percent year-on-year in the third quarter of 2022, up from 0.4 percent growth in the second quarter. Despite this, the overall growth in the first three quarters of 2022 stood at 3 percent, much below the annual target of 5.5 percent.