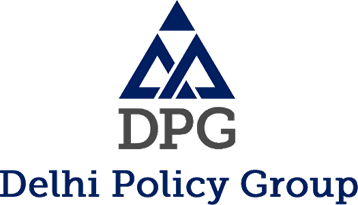 DPG China Monitor
China Monitor
Date:
October 03, 2022
Download
After a prolonged process of 16 corps commander-level meetings between India and China, an agreement was reached on coordinated disengagement at Patrolling Point 15, in the Gogra Hot Spring area of Eastern Ladakh. However despite this, disengagement from the two earlier intrusions in Depsang Plains and Demchok in Eastern Ladakh remain to be resolved. The agreement on mutual pull-backs has resulted in the creation of four "buffer zones" where the two sides will not undertake any patrolling or construction of defence facilities. Although the geographical limits of the buffer zones have not been publicly spelled out, reports have claimed that patrolling limits of both sides are equidistant from the vacated positions. India has, however, clarified that the patrolling points do not define India's LAC claims in Eastern Ladakh.
Following the conditional disengagement, China's Ambassador to India claimed that the situation at the LAC is moving towards being "normalised and under control". India's External Affairs Minister Dr. S. Jaishankar on the other hand underlined that there can be no normalcy till all border pacts are respected, adding that this is the "accurate policy assessment" of the current state of the bilateral relations.
Against the backdrop of China's military and infrastructure build-up along the LAC, India too is strengthening its military posture. The Indian Army is bolstering its operational efficiency by an infrastructure build-up both in Ladakh and in the Eastern sector, Arunachal Pradesh in particular.
Amidst the ongoing economic crisis in Sri Lanka, the Foreign Ministers of China and Sri Lanka meeting on the sidelines of the United Nations General Assembly (UNGA), agreed to advance BRI cooperation and speed up negotiations on a free trade agreement. China has thus far refrained from committing to any debt restructuring plan and has instead proposed a refinancing strategy.
On China-Pakistan relations, Despite the two side's reaffirming their "iron brotherhood", no breakthrough has yet been achieved on a loan assistance package.
In Nepal, concerned over the ratification of the USD 500 million US MCC (Millennium Challenge Corporation) deal that will support Nepal's development goals, China has gone into overdrive to strengthen political ties.
China's state media described the 77th session of the UNGA as a "watershed moment" wherein Beijing sought to "push concrete, result-oriented cooperation", while the US-led West sought "division". In his UNGA address, Foreign Minister Wang Yi touched on major issues that included "opposing war, upholding peace through dialogue and consultation", "placing development at the center of international agenda", "rejecting coercion, zero-sum game, and bloc confrontation", "opposing drawing lines on ideological grounds", "practicing true multilateralism", "peaceful reunification of Taiwan with the mainland", "fully implementing new development philosophy", and following the "Chinese path to modernisation to achieve great rejuvenation of the nation".
Amidst growing US-China strategic competition, Foreign Minister Wang Yi in his meeting with his US counterpart, stressed five "certainties" about China: "prospects of China's development are certain", "China will remain resolute in reform and opening-up", "principles of mutual respect, peaceful coexistence, and win-win cooperation will shape China-US relations", and "China will strengthen economic, trade, and multilateral cooperation with the US". US Secretary of State Antony Blinken on his part stressed the need to maintain open lines of communication and manage US-China relations responsibly.
China featured in President Biden's UNGA address on issues of human rights violations, nuclear build-up, and assertions in Taiwan. Notwithstanding China's warnings, the US Senate Foreign Relations Committee approved a proposed "Taiwan Policy Act 2022," which includes USD 6.5 billion in US Security Assistance to Taiwan over the next five years.
In his first foreign visit since the onset of the Covid-19 pandemic, President Xi Jinping visited Samarkand, Uzbekistan, to attend the 22nd meeting of the Council of Heads of State of the 'Shanghai Cooperation Organisation' (SCO) on September 16. In his address at the SCO, President Xi Jinping emphasised the "Shanghai Spirit" embodying "mutual trust", "mutual benefit", "equality", "consultation", "respect for diversity of civilisations", and "the pursuit of common development" with a view to injecting positivity into Eurasia's development and stability. Chinese state media rejected the claims that the SCO was an "anti-Western front" and asserted that the Eurasian organisation has grown from a regional body to a global force.
Chinese President Xi Jinping met Russian President Vladimir Putin on the sidelines of the SCO Summit. A Global Times editorial asserted that "the meeting injected stability into a world of change and disorder". Strengthening bilateral defence cooperation, China and Russia held their 2nd joint naval patrol in the Pacific Ocean, while China also participated in the 'Vostok 2022' strategic drills hosted by Russia.
Ahead of the Communist Party of China's (CPC) 20
th
National Congress, President Xi Jinping asserted that the CPC's Socialism with Chinese Characteristics is now the "standard-bearer of the global socialist movement" and the Party must keep up the "revolutionary spirit while pursuing self-reflection and self-correction to avoid the fate of the Soviet Union". The CPC is likely to "amend its charter at the Congress" to "incorporate more of Xi's governance philosophy and ideology", paving way for his third term as Party's General Secretary.
Amidst mounting economic headwinds and youth unemployment, China's State Council promised more support for the country's technology companies, including special loans. The State Council also extended tax deferrals for manufacturing firms facing hardships. Adding to investor concerns, a survey by the 'US-China Business Council' (USCBC) indicated that "US business optimism in China has tumbled to an all-time low owing to Zero-Covid policy, geopolitical tensions, and supply chain disruptions".
​
China strongly condemned cyberattacks allegedly carried out by the US National Security Agency (NSA) against the Northwestern Polytechnical University known for its research in aviation, aerospace and navigation. China's MFA asserted that "the US used 41 specialised cyber weapons to steal core technical data from Northwestern Polytechnical University" and called upon Washington to "stop its unlawful cyber activities". Further, as the US updated its "Space Policy" recognising outer space as a "priority domain of national military power" and adopted "tenets of responsible behaviour in space", Beijing termed the US as a "grave threat to peace and security in outer space".