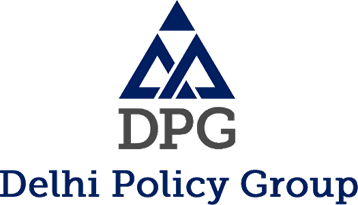 DPG China Monitor
China Monitor
Date:
September 04, 2021
Download
The 12th round of the India-China Military Commander Level Meeting held on July 31 resulted in disengagement from the Gogra area (PP17A) on August 5-6. Both sides agreed to continue dialogue and negotiations to resolve the remaining border issues.
Indian External Affairs Minister Dr. S. Jaishankar, in an indirect reference to China, said in remarks at the UNSC that countries should not place "blocks and holds" without any reason on requests to designate terrorists.
The Chinese Deputy Permanent Representative to the UN addressed the UNSC High-Level Open Debate on "Enhancing Maritime Security: A Case For International Cooperation", chaired by India at the level of PM. He urged the international community to "uphold the concept of a maritime community with shared future", while asserting that "at present, a few countries are pursuing exclusive regional strategies in the Asia-Pacific region which are resulting in intensified maritime conflicts, undermining the sovereignty and security interests of relevant countries".
According to Chinese state media, China and Pakistan are enhancing communication and coordination on Afghanistan and expect to play constructive roles in maintaining regional peace and stability as key players in a Taliban ruled Afghanistan. This will clearly impact the scope of India's involvement.
Chinese analysts expressed concern over the Taliban's seizure of US weapons and equipment left behind in Afghanistan, which they said has the potential to destabilise the region, including the Xinjiang Uyghur Autonomous region of China, while also hurting strategic investments under the Belt and Road Initiative (BRI).
China and the US conducted their first virtual military talks on August 29 since the Biden administration came to office. The evolving situation in Afghanistan was among the issues discussed. Reports suggested that Xinjiang is emerging as a major stumbling block as China continues to hold the US responsible for the deteriorating regional security situation which could provide a fillip to radical Islam in the region.
Chinese state media extensively criticised US Vice President Harris's comments about China's coercive intimidation in Southeast Asia during her visits to Singapore and Vietnam.
US-China tensions on Taiwan continued. China denounced the US State Department's approval of arms deals with Taiwan worth USD 750 million, including 40 new M109 self-propelled howitzers. Amidst the US withdrawal from Afghanistan, Chinese state media warned Taiwan that "Afghanistan's abandonment by the US is a lesson for Democratic Progressive Party" (DPP). However, US Indo-Pacific Command Chief Adm. John Aquilino expressed confidence in the US's capabilities to defend Taiwan in any military conflict scenario. The Chinese Ministry of National Defence rejected Adm. Aquilino's remarks on Taiwan, Hong Kong, Xinjiang, and the South China Sea (SCS) as "irresponsible" and against the norms governing international relations.
Amidst growing cracks in the EU-China relationship, the EU is said to be considering a review of its policy towards China.China recalled its envoy to Lithuania on August 10 after Taiwan was allowed to open a mission in Vilnius.
During a telephonic conversation on August 17, Chinese Foreign Minister Wang Yi and his Russian counterpart Sergey Lavrov exchanged views on regional and global developments. On Afghanistan, Wang Yi suggested that China and Russia strengthen communication and coordination to support each other in protecting their legitimate interests.
Chinese and Russian militaries held a joint exercise "ZAPAD/INTERACTION-2021", through which the militaries of the two countries are said to have "reached new heights in coordinated operations".
A report entitled "Underwater: Human Rights Impacts of a China Belt and Road Project in Cambodia," published by Human Rights Watch, has indicated the extent of environmental degradation and social destruction wrought by Cambodia's largest hydropower project, developed by China under the BRI.
The Civil Human Rights Front (CHRF), a pro-democracy group that organised some of Hong Kong's biggest protests last year, announced its disbandment on August 15 in the wake of Hong Kong's sweeping national security law.
Amidst concerns about China's unbalanced domestic economic recovery and an increasingly complex external environment, the CPC Politburo stressed the importance of deepening supply-side structural reforms and emphasised President Xi's new development paradigm to advance China's high-quality development.
Other major issues highlighted during the Politburo meeting included "achieving technological self-reliance", immediate "introduction of an action plan to achieve carbon peak before 2030", "sound development of the real estate market", "implementation of three-child policy", "improving regulatory system for Chinese firms' overseas listings" [IPO], and "promoting rural vitalisation".
While the Chinese state media maintained that the country's "major macroeconomic indicators remain stable", there were signs that the Chinese economy has shifted to slower economic growth as Beijing's focus turns to social equity and nationalised economy. President Xi Jinping stressed efforts to "promote common prosperity" with emphasis on "reasonable adjustment of excessive incomes and encouraging high-income groups and businesses to return more to the society".
China's foreign trade growth hit a 10-year high in the first seven months of 2021, while FDI surged 25.5 percent as compared to the same period in 2020. Using this parameter, the state media argued that "US decoupling push has been a failure". There was speculation about a possible visit of US Treasury Secretary Janet Yellen in the near future to discuss "tariffs, high US debt, and a possible follow-up trade deal".
The Central Committee of the CPC and the State Council jointly issued a blueprint on building a rule of law government in China from 2021-25. Beijing's Big-tech crackdown is likely to continue for the foreseeable future as this blueprint promised "strengthened enforcement of anti-monopoly and anti-unfair competition laws".
Amidst its continuing Big-tech crackdown, China passed a Personal Information Protection Law (PIPL) that will come into effect on November 1. Further, the State Council set out new rules to protect the country's "critical information infrastructure" that has a bearing on national security as part of its domestic data security push. Besides the telecom sector, energy, transport, finance, and defence sectors will have to undergo a closer cyber security review by Beijing from September 1. The Chinese government also issued a draft of new rules expanding the powers of local bureaus of the State Administration for Market Regulation (SAMR) to target "unfair competition activities" of the Big tech companies such as Alibaba, Tencent, and Meituan.
The importance of the Middle East and Africa is growing in Chinese strategic and energy calculus. Yinchuan, the capital of Ningxia Hui Autonomous Region, hosted the fifth "China-Arab States Expo" that reportedly witnessed the signing of
deals worth over CNY 150 billion
[USD 24 billion] in areas covering clean energy, infrastructure, manufacturing, and bio-medicine.
The global chip shortage continues to impact auto companies in China, forcing brands such as FAW-Volkswagen Audi and Toyota, to halt production for certain car models.
The People's Liberation Army (PLA) marked its 94th anniversary on August 1. In his message on the occasion, President Xi Jinping stressed "the importance of achieving goals set for the PLA centenary" [modernisation of the Chinese army], while asserting that "the Party commands the gun".
Boosting the People's Liberation Army's combat capabilities, the PLA Rocket Force "tested two short-range conventional missiles designed to take out enemy communications systems". Observers believe these missiles are a "variant of the DF-15 short range ballistic missile family upgraded with two new advanced warheads". Reportedly, the PLA has held at least 120 military exercises in China's adjoining sea areas such as the Bohai Sea, Yellow Sea, East China Sea, Taiwan Straits and South China Sea, in the past three months.