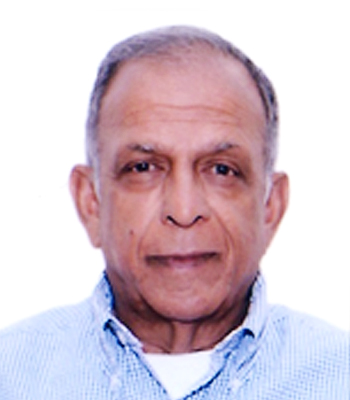 LATE SIDDHARTH SHRIRAM
FOUNDING TRUSTEE AND CHAIRMAN
Born on January 18, 1945, he was schooled in Welhem School and the Doon School at Dehradun, graduated in English Literature from St. Stephens College, Delhi University and completed his formal education at MIT, USA, as a Sloan Fellow with a Master of Science in Management.

He has been employed in the past with DCM Ltd and Citibank and now with Mawana Sugars Limited.

He created joint ventures with Honda Motor Company to manufacture small engines and automobiles and was the Chairman of Honda Siel Cars India Ltd till recently.

At present he is the Chairman of : Mawana Sugars Ltd Honda Siel Power Products Ltd and Co-Chairman of : Usha International Ltd He led Mawana and Usha to sponsor several sporting and healthful activities such as Golf/National Marathon/Frisbee. He plays Golf to a phony 9 (should be a 12) handicap and Bridge, and has held administrative positions in various sporting and industry associations. In 1994, at the founding of the Delhi Policy Group, he became its Managing Trustee.