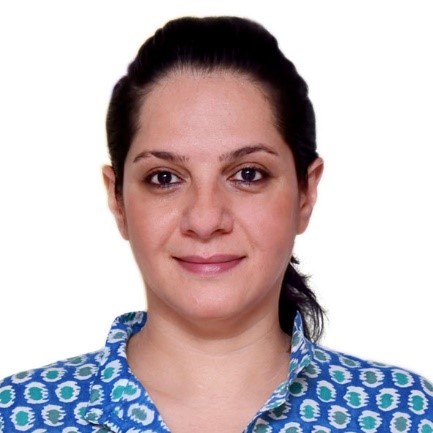 CHHAYA SHRIRAM
CHAIRPERSON AND MANAGING TRUSTEE
Chhaya Shriram did her high schooling at Roedean School, Brighton, United Kingdom; received her Bachelor of Arts in History Honours, from St. Stephens College, Delhi University, India; completed a Master of Arts in International Affairs from the School of International and Public Affairs (SIPA) at Columbia University, New York, U.S.A; attended a three-year Owner President Management program (OPM) at Harvard Business School, Boston, Massachusetts, U.S.A. She has done several continuing education courses, recently completing an online course on Indian Public Policy from the Indian School of Business.

She has worked as a Programme Manager and Research Scholar for five years at the Centre for Strategic and International Studies (CSIS), India and South Asia Program in Washington D.C. where she jointly published a Conference Board white paper on India.

Chhaya Shriram is presently Managing Trustee at the Delhi Policy Group (DPG) and has been a Trustee since 2010. The Delhi Policy Group is a Delhi based policy think-tank that deals with national security issues relating to India.

Chhaya Shriram is a Trustee at the Bharatiya Kala Kendra Trust in New Delhi. An established music and dance organization, with a teaching school and auditoriums of repute, that promotes and preserves Indian classical dance and music.

Chhaya Shriram is an Executive Director at Usha International Limited and has been for more than 18 years. Usha is a home appliances marketing and distribution company based in India. She has worked in various capacities in the company, currently focusing on governance, strategic projects, and international partnerships.

She is a global citizen having lived, worked, and studied in many countries including Delhi in India; New York, Washington D.C., and Boston in the United States; Brighton and London in the United Kingdom, Athens, Greece, Dubai in the United Arab Emirates, and Tokyo in Japan.