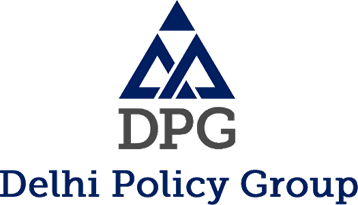 DPG Policy Brief
Virtual Diplomacy in Pandemic Times
Date:
May 12, 2020
Download
Prime Minister Narendra Modi's participation in the online Summit of the Non-Aligned Movement (NAM) Contact Group on May 4, 2020, is the latest example of the Indian government using technology to advance diplomacy at a time when face-to-face meetings are not possible. On April 23, 2020, External Affairs Minister (EAM) Dr S. Jaishankar tweeted "the changing world of corona era diplomacy. Strong friendships thrive even virtually", referring to his slew of virtual conversations with Indian Ambassadors abroad as well as with other Foreign Ministers across the globe.
[i]
The COVID-19 pandemic has directly affected millions of people worldwide, disrupted economies, and challenged global health. Inescapably, traditional face-to-face high-level diplomacy has also been impacted; there has not been a single foreign engagement for Prime Minister Narendra Modi since President Donald Trump visited India in late February this year. In fact, this is perhaps the first global instance since the outbreak of World War II when heads of states have been unable to travel abroad to meet their counterparts. Even at the height of that war, in August 1941, British Prime Minister Winston Churchill and US President Franklin D. Roosevelt held a secret meeting at Placentia Bay off the coast of Newfoundland.
Instead, diplomacy has continued electronically, via telephone and through video conferencing. When PM Modi was slated to travel to Bangladesh in mid-March for the centenary celebrations of the birth of Bangladesh's founding father, he chose to share his thoughts via a video message. Further, to discuss the COVID-19 pandemic, the Prime Minister participated in an Extraordinary Virtual G-20 Summit and initiated a joint video conference with leaders from SAARC countries. He continues to hold telephone conversations with leaders from different parts of the world.
[ii]
On March 30, 2020, PM Modi also held a first-ever video conference with the Heads of India's Missions worldwide, remarking that "extraordinary times require extraordinary solutions".
[iii]
EAM Dr. Jaishankar has used virtual technology in recent weekly discussions on response to the Covid-19 crisis with his counterparts from strategic partner countries.
[iv]
While the list of participants is broad-based and varies from week to week, it harks back to the G-4 (U.S., India, Australia and Japan) coordination group formed to organize delivery of disaster relief post the devastating Asian tsunami of 2004.
Of course, the shift has not been unique to Delhi alone, as governments across the world are making use of technology to transact their diplomatic business. Meetings of the UN Security Council, the European Union, the G-7 and NATO have all been held virtually since travel was deemed unsafe.
[v]
Interestingly, spouses of leaders have also been proactive in making use of virtual diplomacy during the pandemic. The White House has released several readouts of virtual conversations of First Lady Melania Trump with counterparts from France, the UK, Italy, Japan, Spain and Germany, among others.
[vi]
However, it must be noted that the idea of using virtual means for diplomacy is not unusual. Ever since the telephone found its way into diplomatic conversations, it has remained indispensable. One may recall the "red telephone hotline" which was set up in 1963 between the United States and the Soviet Union to allow direct communications between their leaders during the Cold War. Although it was not strictly a telephone line, it did set a precedent for other countries to make use of such alternative means to conduct diplomacy. Telephone diplomacy picked up momentum, particularly in the post-Cold War era, as leaders found it easier to hold conversations with their counterparts without the Iron Curtain barrier. Today, leaders feel closer to each other than ever before: "This closeness caused by communications technology [has] enabled the establishment of networks amongst leaders in a manner that in previous eras would have been difficult or, at least, taken much longer to establish."
[vii]
For instance, when Iraq invaded Kuwait, President George H.W. Bush made 35 calls over ten days immediately following the attack.
[viii]
Records of conversations indicate that Bush felt close to French president François Mitterrand and Turkish president Turgut Özal, rather than with British Prime Minister Margaret Thatcher or Egyptian president Hosni Mubarak.
[ix]
In 2013, President Obama's phone call with President Rouhani of Iran laid the foundation for the 2015 nuclear deal between Iran, the United States and others.
[x]
President Obama held a 90-minute conversation with President Putin in March 2014 to discuss Russia's military operations in Ukraine and its annexation of Crimea. In 2016, President-elect Donald Trump had a telephone conversation with the then Prime Minister of Pakistan Nawaz Sharif. While it is usual for governments to release some details of their leader's comments during such telephone conversations, there was a furore when Pakistan released a verbatim readout of the conversation. The White House press secretary promptly remarked that "it's entirely inappropriate for the Pakistani government to release what an American president-elect says in the course of a phone call".
[xi]
It was also reported that the release had "committed the president-elect to more than what he meant".
[xii]
President Trump himself has had controversial phone calls, particularly in the beginning of his Presidency in January 2017 with the leaders of Mexico and Australia. The Washington Post reportedly managed to get transcripts of these phone calls, and they revealed the stark contrast between the actual conversations and the press releases that followed. With Mexican President Peña Nieto, he discussed his idea of Mexico paying for the wall that Trump had promised to build on the US-Mexican border. When President Nieto responded that his government's "position has been and will continue to be very firm that Mexico cannot pay for that wall", President Trump famously replied: "But you cannot say that to the press…because I cannot negotiate under those circumstances".
[xiii]
Similarly, President Trump's conversation with Australian Prime Minister Malcolm Turnbull was primarily focused on the Obama administration's commitment that the US, after a thorough vetting process, will take in 1,250 to 2,000 immigrants that had illegally entered Australia (by boat). Trump not only misunderstood Turnbull on several occasions during the call and disconnected after 25 minutes despite the call being scheduled for an hour, but he also referred to it as the "worst call by far".
[xiv]
Contrary to the reported drift of the conversation, the White House press release stated that the two leaders "emphasised the enduring strength and closeness of the U.S.-Australia relationship".
[xv]
But perhaps President Trump's most infamous telephone conversation will remain the one he had in July 2019 with the newly elected President of Ukraine, Volodymyr Zelensky. Reportedly, his alleged request that Mr Zelensky open an investigation into former Vice President Joseph R. Biden and his son ultimately led to Trump's impeachment in December 2019 on charges of 'abuse of power' and 'obstruction of Congress'.
[xvi]
It would appear that while digital tools may be useful for diplomacy, especially during the time of crisis, the success of this variant is conditional on several fronts. One, a lot may depend on the personalities of the heads of state or government that are involved. Since these are primarily one-on-one telephonic conversations with time constraints, judging the body language and gauging the trajectory of negotiation is problematic. Second, there is perhaps need for even greater prior preparations as recourse to improvisation may end up in misperception or be lost in translation. Finally, the success of virtual diplomacy is contextual. Summit meetings between leaders are usually spread over a series of interactions, which allows for a more nuanced articulation of interests and greater balancing of decisions. Virtual conversations cannot substitute for the quality of more private, face to face encounters that help build trust and understanding. For instance, during PM Modi's visit to Japan in October 2018 he was hosted by Prime Minister Shinzo Abe at the latter's private villa on Lake Kawaguchi in Yamanashi prefecture for an intimate conversation. President Trump has hosted important bilateral summits, including with Chinese President Xi Jinping, at his Mar-a-Lago resort in Florida. Prime Minister Modi hosted President and Mrs Trump over two days in Ahmedabad and New Delhi on February 24-25, 2020.
Recently, there have been reports that the India-Australia Summit, which had to be postponed due to the devastating bushfires in Australia in January 2020, may be held virtually.
[xvii]
This Summit may well turn out to be highly successful, given that the signing of a Mutual Logistics Sharing Agreement (LSA) is apparently on the agenda, and the meeting could result in the significant strengthening of bilateral security cooperation.
[xviii]
However, to consider such virtual bilateral Summits as the future norm would perhaps be premature. For instance, much of the groundwork for signing the LSA had already taken place through sustained in-person negotiations prior to the outbreak of COVID-19. These have included the meeting of Foreign and Defence Secretaries in December 2019 at the India-Australia 2+2 Dialogue.
For the foreseeable future, though, as nations around the globe struggle with the unprecedented challenge of the coronavirus pandemic and worldwide travel restrictions continue, it may be necessary for high-level diplomacy to be conducted largely through virtual means. The ready availability of modern means of digital telecommunications will facilitate these interactions. Finance Ministries around the world will find the resultant cost-cutting welcome in the midst of the severe economic downturn brought about by shutdowns and closures necessitated by the pandemic. It remains to be seen how much of this will eventually also become the longer-term norm, changing the way diplomatic conversations are conducted and perhaps even streamlining diplomatic representations around the world. The pomp and circumstance of traditional summitry and ceremonies of state which are today in abeyance will, hopefully, stage a comeback once the post Covid-19 "new normal" is restored, but may not be the same again.

***
Annexure A: Prime Minister's virtual conversations with his counterparts since March 1 (As on May 11)
| | | |
| --- | --- | --- |
| S. No. | Country/ Multilateral Organisation | Date |
| | Israel | March 12 |
| | United Kingdom | March 12 |
| | SAARC (Video Conference) | March 15 |
| | Bangladesh (Video Message) | March 17 |
| | Saudi Arabia | March 17 |
| | Afghanistan | March 24 |
| | European Commission | March 24 |
| | Russia | March 25 |
| | Abu Dhabi | March 26 |
| | Qatar | March 26 |
| | G20 Leaders (Video Conference) | March 26 |
| | France | March 31 |
| | Israel | April 3 |
| | Brazil | April 4 |
| | Spain | April 4 |
| | United States | April 4 |
| | Australia | April 6 |
| | Bahrain | April 6 |
| | Oman | April 7 |
| | South Korea | April 9 |
| | Uganda | April 9 |
| | Nepal | April 10 |
| | Japan | April 10 |
| | Vietnam | April 13 |
| | Palestine | April 14 |
| | Bhutan | April 16 |
| | Jordan | April 16 |
| | Egypt | April 17 |
| | South Africa | April 17 |
| | Maldives | April 20 |
| | Ireland | April 22 |
| | Singapore | April 23 |
| | Indonesia | April 28 |
| | Canada | April 29 |
| | Bangladesh | April 29 |
| | Myanmar | April 30 |
| | Thailand | May 2 |
| | NAM Summit (Video Conference) | May 4 |
| | Portugal | May 5 |
| | Ethiopia | May 6 |
| | European Council | May 7 |
| | Italy | May 8 |
All conversations are telephonic unless mentioned otherwise. Source: Ministry of External Affairs and Twitter.
Annexure B: External Affairs Minister's virtual conversations (Telephone/video) with his counterparts since March 1 (As on May 11)
| | | |
| --- | --- | --- |
| S. No. | Country/ Multilateral Organisation | Date |
| | Nepal | March 20 |
| | Sri Lanka | March 23 |
| | China | March 24 |
| | European Union | March 24 |
| | Australia | April 8 |
| | Spain | April 8 |
| | Iran | April 13 |
| | Malaysia | April 13 |
| | US Special Representative for Afghanistan Reconciliation | April 17 |
| | United Kingdom | April 20 |
| | Armenia | April 21 |
| | Kenya | April 21 |
| | Oman | April 23 |
| | Saudi Arabia | April 23 |
| | United States of America | April 23 |
| | Brazil | April 23 |
| | Russia | April 23 |
| | Czech Republic | April 24 |
| | Nigeria | April 24 |
| | Qatar | April 24 |
| | Niger | April 24 |
| | UAE | April 24 |
| | Palestine | April 24 |
| | Comoros | April 25 |
| | Burkina Faso | April 25 |
| | Uganda | April 25 |
| | Mali | April 25 |
| | Afghanistan | April 27 |
| | Estonia | April 27 |
| | BRICS Foreign Ministers (Video Conference) | April 28 |
| | Panama | April 28 |
| | Peru | April 28 |
| | Lebanon | April 29 |
| | Grenada | April 29 |
| | Trinidad and Tobago | April 29 |
| | Colombia | April 29 |
| | Jamaica | April 29 |
| | Uruguay | April 29 |
| | Angola | April 30 |
| | Djibouti | April 30 |
| | Paraguay | April 30 |
| | Dominica | April 30 |
| | Guatemala | April 30 |
| | St. Vincent and the Grenadines | April 30 |
| | St. Lucia | May 1 |
| | Mexico | May 1 |
| | Argentina | May 5 |
| | Tajikistan | May 6 |
| | Japan | May 7 |
| | Uzbekistan | May 9 |
| | Austria | May 11 |
| | U.S., Australia, Israel, Japan, Brazil and South Korea (Joint Video Conference) | May 11 |
Source: Ministry of External Affairs and Twitter
Endnotes
---