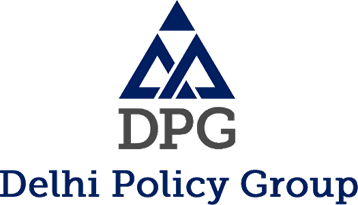 DPG Policy Brief
India-China Border Standoff: Holding Firm Only Option
Date:
May 26, 2020
Download
Introduction
The situation along segments of the un-demarcated India-China border is said to be barely under control, but certainly it is hardly in order. Even as the two countries are supposedly celebrating 70 Years of Bilateral Relations, Chinese intrusions are setting new standards of pre-mediated hostility and intimidation. As it is, India-China relations have remained tenuous despite much hyped "informal" summit meetings and India's efforts to "prevent differences from becoming disputes". China's antagonistic stance has not only persisted at the UNSC and elsewhere but it has also grown sharper, even in relation to the Covid-19 pandemic. This paper is not so much intended to enumerate the details or the chronology of Chinese intrusions, but rather to understand the motivations behind China's aggressive behaviour and the implications for India, particularly as these have the potential of morphing into a major confrontation between two nuclear powers.

Chinese Transgressions: Situation on the Ground
Over the last month, the Chinese PLA has made three significant incursions into the Indian side of the Line of Actual Control (LAC). On May 9, 2020 Chinese troops encroached into settled borders in north Sikkim at Naku La, an area which is generally peaceful, resulting in a physical scuffle with Indian troops. The attempt appeared to be to reopen the boundary issue by challenging Indian sovereignty.

Incidents at the Pagong Tso lake (May 5/6) and the Galwan valley in Ladakh are even more serious developments. The PLA's intrusion at Pangong Tso is turning into an occupation on the Indian side of the LAC at a spur called Finger 4 on the north bank of the 134 km long brackish water lake, one third of which is on the Indian side and two thirds in the territory under Chinese control. The alignment of the LAC astride the waterway and its adjoining features has always been a point of contention and frequent Chinese transgressions. A major confrontation in this area took place on India's Independence Day in 2017, ending in a fist fight. There was another attempted intrusion in 2019, which was resolved peacefully. The area is of great operational importance for both India and China as the two shoulders of the lake are considered the likely corridors of possible Chinese offensives in eastern Ladakh. Chushul, which is in the proximity of Pagong Tso, was also the site of one of the fiercest battles of the 1962 India-China border war. In recent years India has upgraded its defensive posture, including through deployments of mechanised forces, to thwart Chinese designs. The latest PLA moves, which include consolidation of military positions, are a major escalation which will have to be vacated by China, failing which this standoff could develop into a prolonged confrontation.
The Galwan valley is an area between the point where the Galwan river enters the Indian side of the LAC and where it merges into the Shyok river. The Galwan standoff is east of the Darbuk-Shyok-Daulat Beg Oldi (DBO) road, a crucial China Study Group proposed connector which was completed last year. The road generally runs along the the alignment of the Shyok river valley in the proximity of the LAC. China is not happy about this development of Indian capability as this road provides connectivity to the entire Sub-Sector North (SSN) and the C-130 Hercules capable airstrip at DBO, the forward most airfield and Indian position at the Depsang plains in western Ladakh. Completion of this road and upgradation of the airfield at DBO to support C-130 aircraft have greatly enhanced Indian mobilisation and reinforcement capabilities.

China's concerns are twofold: the area is in the proximity of the Karakoram Pass, from where the Karakoram road to Pakistan Occupied Kashmir takes off, but more importantly that India's future upgradations and development of axials enables major force build-up which is construed as a threat by China. It is this operational sensitivity that appears to be the cause of China's hyper-reaction.
China's current provocations mirror a classic Sun Tzu inspired tactic of creating a "crisis" to put the adversary off balance. Any crisis, in Chinese strategic thinking, is both a threat and an opportunity. Given its perception of a favourable force and terrain asymmetry, the PLA leadership looks upon this juncture as an opportunity to test India's operational strength, post our infrastructure development and capability enhancement which includes rapid mobilisation, deployment of mechanised forces, improved situational awareness and tactical air mobility. Furthermore, by the end of 2022, India would have completed building nearly 3417 Km of strategic roads spread over border regions in Jammu and Kashmir, Ladakh, Arunachal Pradesh, Sikkim, Uttarakhand, and Himachal Pradesh.

While analysing Chinese actions, a question is often asked: who is responsible? Are these the whimsical actions of local PLA commanders, or ordered by the PLA's Western Theatre Command, or approved at the highest Central Military Commission (CMC) level? It is important to bear in mind that operational control over all geographical commands is exercised through the "Joint Operation Centre" at the CMC in Beijing; the CMC is headed by Chinese President Xi Jinping. There is no question of any actions being initiated by the PLA against a neighbouring country, and that too India, which can be undertaken without the explicit political and military clearance of the CMC.
The scenario on the ground is that the Chinese have constructed new fortifications in the Pagong Tso lake area and concentrated a sizeable force of troops in the Galwan valley where they are fortifying their positions, including by moving heavy equipment and artillery, albeit inside their own territory. The PLA has also stepped up air activity in the area.

While there are speculative reports of a large concentrations of PLA forces in the area (approximately 5000), knowledgeable sources indicate that the numbers are far less. India has of course sent reinforcements to both areas in Ladakh and as of now an explosive situation prevails.

India has sought to play down the issue, with the Indian Army Chief suggesting that these are routine occurrences owing to each side's perceptions of an un-demarcated LAC. India has sought a resolution at the Sector Commanders level, but so far to no avail. China on its part has unleashed an orchestrated disinformation campaign to pitch India as the aggressor, together with threats of dire consequences for India reminiscent of the standoff over Doklam in 2017. The Indian Military Attaché in China was handed over a démarche asking India to pull back its forces from "Chinese territory" and maintain tranquility on the borders. It is only after these unfounded Chinese allegations and two weeks of strategic patience that the Indian official spokesman has finally rubbished Chinese claims, categorically stating that Indian troops have never crossed their side of the Line of Actual Control, it is the PLA which is intruding, and India will stand firm on its sovereign territory.

These developments seem to indicate that there is unlikely to be an early resolution and we may even see a hardening of the Chinese stand. For India, this border standoff with China is particularly significant as we are simultaneously witnessing increased militancy and terror incidents in the Union Territory of J&K, together with Pakistan sponsored cross-border infiltration.
What the provocation is for this timing is the key issue. Why is China opening another front with India when it is already engaged in assertive moves in pursuit of territorial claims in other contested areas, be it in the South China Sea, the Taiwan Straits or the Senkaku Islands in the East China Sea? Is this part of China's strategic messaging to American allies and partners on the inevitability of a Sino-centric Asia, and for Asia's middle powers to stop ganging up against China or face the consequences from a predatory great power?.

Chinese Motivations
There can be multiple motivations for China's assertive and intimidatory behaviour. We can recount at least six reasons:
China regards India as part of "malicious" anti-China forces joining hands to dig a "discourse trap" around the Covid-19 pandemic by slandering China's domestic anti-epidemic efforts and its contribution to the global fight against the pandemic.
China is annoyed with India for complaining about faulty Covid-19 testing kits, which undermine Chinese exporters at a time when China is already facing difficulties in obtaining new orders.
India's attempts to "connive" with Western countries (the US and EU) for possible shifts of manufacturing supply chains to India, and new Indian FDI regulations which remove Chinese investments from the automatic approval list, are deliberate acts to undermine the Chinese economy in concert with the West.
As the US prepares to unleash full-spectrum great power competition with China, India is seen as a major element in a US-led Indo-Pacific strategy of containment.
In military terms, India's resilient posture during the Doklam standoff was seen as a turning point in India-China military equations. It forced China to recalibrate both India's strategic capabilities and resolve, much to the chagrin of the CMC and the CCP. Thus, a "teach India a lesson" mentality prevails in the Chinese political and military hierarchy.
This has also led to a review of India's power status in regional calculations. China's main threat perspective has been focused on the Western Pacific and this will continue, particularly as the Chinese political and military leadership remain convinced that given massive power asymmetry, Indian military capability does not pose a direct challenge to China.
China's Strategic Approach towards India
This brings us to the question: why does China believe that by using belligerence and coercion, it can both constrain India's choices and impose caution and restraint on India? In the Chinese perspective, India is a second-tier stand-alone regional power which can be managed through a strong dissuasive posture, directly or in collusion with Pakistan. The PLA leadership believes that even if border incursions were to escalate into a limited conflict, China would be able to mobilise overwhelming military force to achieve a 1962-type decisive victory.
Notwithstanding these calculations, in the medium term a more nuclear and conventionally capable India, integrated into an Indo-Pacific security architecture, might emerge as a "major challenger" and an impediment to China's long term strategic ambitions.

This is compounded by India's increasingly aspirational strategic outlook and growing alignment with power balancing partnerships in the Indo-Pacific like the Quad. The main driver of Indian strategic constructs today is the fact that between the two opposing power centers, India has to take a call where its core security interests best lie. India no longer has the luxury of power balancing driven by outdated notions of strategic autonomy.

Furthermore, India's strategic location straddling the maritime space of the Indian Ocean, seen in conjunction with broader Indo-Pacific strategic architecture, exposes a core Chinese vulnerability that can constrain China's attempts to dominate IOR SLOCs. In other words, a strong Indian maritime challenge also undermines China's strategic ambition of being a dominant global power. As India builds its comprehensive national power further, displays growing confidence and addresses military asymmetry with China, this will result in the deepening of Chinese vulnerability.

China's India Strategy
Recognising these prospects, China has adopted a strategy of "Deterrence through Coercion". This involves maintaining a façade of soft balancing through engagement on all outstanding issues that bedevil the relationship, while maintaining coercive pressure through targeted border violations and intrusions, including third country coercion, and blocking India's aspirations in global institutions and regimes.

China's coercive strategy is far from subtle. Its contours include Sino-Pakistan collusion through strategic, economic and military/technological support to Islamabad, including leveraging Pakistan's nuclear and missile capability in posing a two-front challenge to India. That the current Chinese intrusions complement Pakistan's proxy war must not be lost sight of by India. Other manifestations include the strengthening of China's footprint in the Indian Ocean as part of its "Look West" policy, creation of strategic land bridges connecting South West China (Yunnan) with the Bay of Bengal through oil and transportation pipelines and corridors (CMEC), and infrastructure investments under BRI that enhance China's presence in Bangladesh, Nepal, Myanmar and Sri Lanka.

China Threat Prognosis
Developments along the LAC and Chinese behaviour strengthen the perception that Beijing is consciously aiming to alter South Asia's strategic balance through military activism in Tibet and across India's neighbourhood. What is of particular concern is that despite decades of boundary negotiations, there is no closure while transgressions continue and are in fact increasing. China has assumed for itself the right to raise tensions on the LAC and then seek a resolution on terms favourable to it.
It would thus be a strategic mistake to view the current standoff as a routine matter precipitated by overzealous local PLA commanders. As already mentioned, all actions of the PLA are centrally controlled by the Chinese President-led Central Military Commission. We are entering into a new matrix of India-China power play aimed at shaping the relative balance of power in Asia, with a clear message that China will not brook a closer India-US strategic partnership which is part of an American Indo-Pacific containment strategy. Having already unveiled an agenda for creating a China-centric global order backed by undisguised military power, it is apparent that in pursuit of its rejuvenation and regional dominance agenda, China will tolerate no competition that can undermine its rise. India has to take note of this and can ignore this core Chinese intent only at its own peril.

What the above implies is that India, increasingly seen as the "Western linchpin" of a US-led Indo-Pacific strategy, will face enormous Chinese pressures aimed at constraining its strategic choices. This could take the form of coercion along the disputed boundary (as we are witnessing presently), or through proxies such as Pakistan (which too is apparent with the heightened proxy war in J&K). The scenario could further escalate if the Indian leadership refuses to buckle under and raises the ante against China's intrusions.

China is neither a status quo power nor a geographically satiated power. It will doubtless react both politically and militarily should it feel threatened by an Indian military buildup or adverse strategic shifts in the balance of power as a consequence of India's growing strategic partnerships with the US, Japan and Southeast Asian nations. We should be prepared for an even more confrontational turn to India-China relations down the road.

The current standoff and the viral Chinese propaganda accompanying It highlight that undercurrents of tension between India and China will prevail for the foreseeable future. This trend will be aggravated by the emerging Indo-Pacific strategic architecture which China looks upon as part of a US containment strategy. Tensions will also be generated by deliberate design, through continuing Chinese intrusions and aggression such as is being witnessed in Pagong Tso and the Galwan valley in Ladakh, asserting both old and new claims with greater stridency. Collusion with Pakistan and ongoing efforts to make Nepal a new pressure point will continue. The ultimate pressure point, which is a virtual red line for India, will be attempts to undermine India's relations with Bhutan.
Conclusions
There should be little doubt that India-China relations are entering unchartered waters, or that tensions and pressures on India are only likely to grow in the short to medium term. Given the trajectory of the China challenge outlined above, a strong and dissuasive Indian posture, reinforced by capability and infrastructure along the LAC and backed by close spatial awareness and information sharing collaboration with the US, can address the existing asymmetric strategic balance along India's northern and eastern borders. This must be India's core national security focus today vis-a-vis China. In addition, India must make the world's major powers aware of the nature and consequences of Chinese actions and build world opinion against China's blatant attempts to disturb regional peace in South Asia.

India has no better option today than to stand firm against Chinese intimidation, even if it leads to escalation. A determined, twin military and diplomatic approach is required to deal with the deteriorating situation along our borders with an assertive, authoritarian and revisionist China.

***