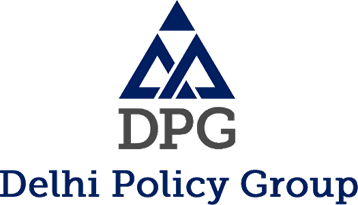 DPG Policy Brief
Coronavirus Nightmare for West Asia
Date:
April 27, 2020
Download
Introduction
The coronavirus outbreak is wreaking havoc throughout the world. The International Monetary Fund (IMF) has labelled the COVID-19 induced crisis as the worst economic downturn since the Great Depression of 1929-30.
[1]
The West Asia-North Africa region, with its oil driven economies, multiple theatres of conflict (Iraq, Yemen, Syria, Libya and Palestine) and great power rivalries, will struggle to contain the COVID-19 pandemic, which could devastate the entire region with severe health and economic consequences. This scenario is exacerbated by falling oil prices, with collapsing demand and a continuing glut in supply depriving countries of the main stay of their economies. This paper analyses the economic and geopolitical impact of the coronavirus and falling oil prices on the nations in West Asia and its broader regional consequences.
A Weakened and Desperate Iran
Iran has been struggling to cope with the unprecedented sanctions imposed by the United States since the latter's withdrawal from the nuclear deal (JCPOA) in 2018. The coronavirus pandemic has added to its woes and further undermined an already reeling economy. The IMF predicts a 6% decline in Iran's GDP this year.
[2]
However, there have also been reports pointing towards a GDP contraction by as much as 25% to 30% in the Islamic Republic.
[3]
If true, this could prove far more damaging than US sanctions.
[4]
Iran is among one of the worst hit countries in West Asia, with nearly 5000 dead and 80,000 infected with COVID-19 till mid-April 2020. There are multiple reports which point towards a higher death toll and infection figures. Some Gulf countries and the United States have blamed the Iranian regime for mishandling the coronavirus pandemic. However, it must equally be noted that US sanctions have impeded the free flow of medicines and medical equipment to Iran, further complicating the public health situation.
Considering the serious economic consequences of COVID-19, the question that emerges is whether Iran can continue its destabilising activities across the region? The US had taken the unprecedented step of killing Iranian Gen. Qassem Soleimani with a view to deterring his Quds Force and its regional proxies. Despite this, the Trump administration continues to face attacks against American forces in Iraq.
[5]
A recent confrontation between Iranian navy vessels and American warships in the Persian Gulf has again raised bilateral tensions, indicating that Iran is not easily deterred by US threats. On April 22, 2020 the Islamic Republic launched its first military satellite and introduced new drones that have further spiked tensions with the US. Importantly, the COVID-19 pandemic is not slowing down the IRGC's activities in pursuit of regional hegemony in West Asia. Prospects for Indian interests in Chabahar port remain uncertain.
Saudi Arabia-Russia Oil Price War
An oil price war is the last thing petroleum producers could wish for in the middle of a major global pandemic. The Saudi Arabia-Russia oil price war has dragged prices down to an historic low, affecting the revenues of all oil producing countries in West Asia. In March 2020, Iraq's oil income fell by 40 percent
[6]
, an economic disaster for a nation that has already witnessed continuous mass protests for the past six months demanding improved basic infrastructure. In such a situation, it is difficult to foresee any kind of stability in Iraq; large scale unemployment and youth unrest will only create fertile ground for ISIS and other terrorist organisations to thrive.
Among the Gulf Cooperation Council (GCC) countries, Qatar is predicted to face a 4.3% contraction in GDP; UAE (-3.5%); Oman (-2.8%); Saudi Arabia (-2.3%); and Kuwait (-1.1%).
[7]
Saudi Arabia's vision 2030, aimed at diversifying the economy away from oil, is in jeopardy. The current situation has also led to a sharp decline in non-oil activity in Saudi Arabia and the UAE. As a result, Gulf nations will have to cut government spending to balance the budget. Limited government spending could mean sending millions of migrant workers home, which will have ramifications not just for countries in the region, but also for India. Remittances to India are projected to drop by 23 percent, from USD 83 billion last year to USD 64 billion this year.
[8]
During the Arab Spring of 2011, Saudi Arabia, UAE and Kuwait had used their vast oil resources to fund mega stimulus packages to stifle mass protests in Egypt, Tunisia, Morocco, Lebanon, Syria, Iraq, Yemen, Bahrain and Libya.
[9]
If the 2011 type of protests erupt across the region in the near future, there will be no Gulf financial safety valve to quell the unrest. Other countries, dependent on the Gulf for their economic recovery post COVID-19, will struggle and face social upheaval. Lebanon is a prime example of this. With Saudi Arabia and France unable to provide financial assistance because of the COVID-19 pandemic, Lebanon has defaulted on its $1.2 billion debt obligation for the first time in its history.
[10]
U.S. Commitment to West Asia and the Great Power Game
The United States has been the primary security guarantor of Saudi Arabia, UAE and a number of other Gulf nations. However, President Trump has been reluctant to get involved in regional conflicts. The killing of Gen. Soleimani itself came as a strategic surprise; a question mark still remains over the nature of continued U.S. commitment to the security of the Gulf nations. It is likely that the COVID-19 induced economic crisis will have a bigger impact on the US economy as compared to the 2008 recession.
[11]
In this situation, US policymakers will need to rethink their defence spending, especially military presence and activities in West Asia. This provides new opportunities for China and Russia to expand their zone of influence in the region.
The COVID-19 pandemic has damaged China's image worldwide. To counter the diplomatic damage, China is engaging in goodwill diplomacy by sending medical equipment and aid to West Asia, among many other parts of the world. It has stood by Iran and asked the United States to lift sanctions during the pandemic.
[12]
The Chinese aid and support against US sanctions has strengthened bilateral relations between two of America's main strategic challengers. China already has major interest in the oil and natural gas resources of West Asia. Chinese pledges of financial support to struggling economies in the region could help promote its influence, as in the present scenario it is difficult to imagine the Gulf nations stepping up to help like they did in 2011. President Xi Jinping has for some time shown willingness to contribute to the reconstruction of war-torn Syria.
[13]
In 2018, China had already pledged a package worth $20 billion in loans and $106 million in financial aid to nations in West Asia. President Xi had called this an oil and gas plus model to revive growth in the region.
[14]
The cost of rebuilding Syria is estimated to be in the range of $200 billion to $1 trillion. Considering the sheer scale of this expenditure, China's role could become crucial in the coming years.
The Mirage of a Ceasefire in Yemen
The Saudi led coalition had declared a two week ceasefire in Yemen to help the war-torn country fight the COVID-19 pandemic. However, the Houthi rebels have disregarded this ceasefire and denounced it as a political and media manoeuvre by the Saudis.
[15]
Houthis are advancing towards the strategically important city of Marib, the stronghold of Saudi backed Hadi loyalists in the North of Yemen. They have made significant advances on the ground since January 2020 and are reluctant to forgo this advantage through a ceasefire.
[16]
Thus, within a very short period of time, Saudi Arabia has realised that the ceasefire is unenforceable. The Yemen conflict is being described as the world's worst humanitarian crisis, with civilian travails worsened by the systematic targeting of the country's health infrastructure by the Saudi-led coalition. This is ominous, as Yemen simply cannot survive a war on two fronts i.e., a battle against COVID-19 and a military conflict taking hundreds of Yemeni lives.
Iran is heavily involved in the decision making process of the Houthis. Dragging the Saudis deeper into a longer war in Yemen serves Iran's objective to bleed them financially and militarily. It also suits Iran's goal of establishing a regional posture that will challenge the United States, Israel and Saudi Arabia. Iran and Saudi Arabia have fought proxy wars for the past 40 years; now Iran, for the first time, is strategically better placed to undermine Saudi interests in the region.
Implications for India
The COVID-19 pandemic and subsequent global economic slowdown is likely to impact India's roughly eight million migrant workers in various countries in West Asia. The UAE had recently stated that it would impose restrictions, including introducing work visa quotas, for countries which are not cooperating on taking their citizens back.
[17]
However, it is not just about return of these workers; the problem will be compounded by reduced remittances from the Gulf region. In response to the economic impact of COVID-19 and low oil prices, Gulf nations will unavoidably tighten government spending. This probably means sending tens of thousands of migrant workers home, without any guarantee that they will get their jobs back post the pandemic.
India enjoys good bilateral relations with the Gulf nations. This was evident from the reaction of Saudi Arabia and UAE to the abrogation of Article 370, when both nations termed J&K as India
'
s internal matter. Unable to make headway in shaping global opinion in its favour, Pakistan has now redoubled its efforts to portray India as an anti-Islamic country to the Gulf and other Muslim nations. Pakistan's disinformation campaign, mounted largely by the ISI and the Pakistani military
'
s ISPR, is using fake Twitter accounts to attack India and issue threats to Indian migrant workers.
[18]
This has necessitated remedial action on the part of Indian diplomacy, with both the Indian Prime Minister and External Affairs Minister engaging counterparts in the Gulf to offer Covid-19 assistance and convey assurances that India will maintain essential food supplies to the region.
At the same time, Pakistan
'
s attempts to portray India as Islamophobic has elicited critical statements from the Organization for Islamic Cooperation (OIC) and three vocal Muslim nations, Turkey, Iran and Malaysia. Turkey and Iran, for their own reasons, would like to displace Saudi Arabia as the leader of Muslim world. Turkish President Erdogan has placed greater emphasis on the pursuit of an Islamist identity, whose goal is to recreate the dominant role of the erstwhile Ottoman Empire. He has major differences with Saudi Arabia because of the Turkish invasion of Northeast Syria, support to the Muslim Brotherhood and Hamas. Turkey
'
s support to Pakistan, of course, comes as no surprise to India. Iran
'
s attitude is somewhat more complex. As mentioned earlier, US sanctions have crippled the Iranian economy. Now that India has stopped buying oil from Iran, the latter has been sharply critical on issues ranging from Kashmir to CAA and Islamophobia. Chabahar could well become collateral damage.
Regional geopolitics and rivalries apart, India is a major beneficiary of falling oil prices, which will bring down India's petroleum import bill and help fill the country's strategic oil reserves. Cheaper oil will also enable the Indian Government to increase taxes on fuels, rather than passing on the price decline to consumers, providing fiscal room to utilise this additional revenue to address pandemic response and slowing economic growth.
Conclusion
The COVID-19 pandemic will have a major impact on economies in West Asia and the pain will be even more pronounced because of falling oil prices. Saudi Arabia and UAE have in the past acted as the region's financial safety valve, as their vast oil wealth was used to quell angry protestors and stabilise troubled Arab economies. Absence of such assistance will drive up social and political uncertainty in poorer Arab nations and provide strategic opportunities to China. Economic slowdown in the Gulf countries will also mean lower remittances to India and could even lead to mass returns of Indian migrant workers in the midst of a pandemic, creating additional economic and health burdens in India. This is a highly volatile and destabilising scenario which is at best only partially mitigated by India's falling oil import bill.
The Gulf nations have historically shown immense respect towards India
'
s ancient civilisation, pluralist and secular democracy and the rule of law. However, disinformation campaigns conducted by Pakistan's deep state to hurt India
'
s interests in the Gulf are likely to continue for the foreseeable future. India
'
s recent diplomatic outreach, conducted personally by both the Indian PM and EAM, is timely and must be sustained.
***
---