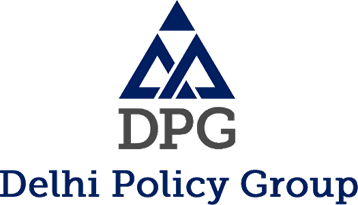 DPG Policy Brief
A Moment of Reckoning
Date:
June 21, 2020
Download
China's Military Aggression
As China's first major military aggression against India since 1962 unfolds in Ladakh, India's response mechanisms and resilience are being tested and under considerable strain. Amidst ongoing diplomatic and military efforts to defuse tensions, the official Indian narrative on the confrontation has been reticent and subdued. Hopes of early de-escalation have receded after violent incidents on June 15; the situation remains delicately poised as military standoffs continue at multiple locations; and the outlook for a resolution appears uncertain.
Our nation faces a major challenge. National interest is paramount; there is no room for partisan considerations. Prime Minister Narendra Modi has affirmed the government's resolve to firmly protect India's integrity and sovereignty and give a befitting reply to provocation.
Following the bloody breakdown of understandings on de-escalation and dis-engagement reached between senior military commanders on June 6, the Indian Ministry of External Affairs has held the Chinese side responsible for departing from the consensus to respect the Line of Actual Control (LAC) in the Galwan Valley and attempting to unilaterally change the status quo. On June 17, External Affairs Minister Dr. S. Jaishankar lodged a strong protest with his Chinese counterpart Wang Yi for this LAC violation and the PLA's "pre-meditated and planned action that was directly responsible for the resulting violence and casualties". He also conveyed that this will have a serious impact on the bilateral relationship, urging China to reassess its actions and take corrective steps. India's expectation is that both sides should strictly respect and observe the LAC and should not take any unilateral action to alter it, which China appears to have done.
China on its part continues to press its advantage of strategic surprise, persist with incursions, re-assert its territorial claims, issue threatening statements and falsely hold India responsible for provocations and LAC violations. The Chinese Foreign Ministry, PLA and Embassy have all asserted China's claim to sovereignty over the Galwan Valley, an area which has unquestionably been under India's control since 1962. India has rejected this claim, while also making it clear that India's military scrupulously abides by the LAC.
Crisis management, however, has not entirely been smooth and coordinated on India's side. A politically correct foreign office has described China's territorial claims in the Galwan Valley as "exaggerated", not simply "untenable", while failing to appropriately honour our soldiers who fell to Stone Age brutality in a cursory readout on a "violent standoff" which caused "casualties" on "both sides"; a military engaged in a tense confrontation well into its second month was taken by surprise on June 15 by an adversary well known for the dark arts of deception; there is no explanation why the evident breakdown of border management mechanisms has been left un-redressed, routinising hand-to-hand cudgelling which has martyred Indian soldiers; and there is even a controversy on whether or not troops defending India's sovereign territory can carry or use weapons, given their inexplicable inability to open fire in self-defence when subjected to what is being described as a "pre-meditated" lethal assault by the PLA. We have belatedly learnt that ten Indian soldiers were taken prisoner by the Chinese only after their release was secured on June 18, three days after the incident. These are hardly circumstances under which our disciplined military's morale and faith in the chain of command can be best maintained.
It has been unclear how exactly negotiations with China are being handled, but to a considerable extent the military seems to have been put into the forefront of both negotiating and standing ground. Logically, there should be operational preparedness on the military level, dispute resolution through talks mainly at the political and diplomatic levels.
There is also apparent hesitation about leveraging India's external balancing partnerships, with "like minded" nations being reportedly urged to avoid making "unnecessary statements" that might "complicate domestic public opinion" and "raise expectations".
[1]
This can only leave India's friends perplexed.
The Indian media has been making the most of hard to come by facts and terse statements; difficult questions are apparently not to be asked at times of crisis, so public speculation and uncertainty persists.
When the political opposition has sought clarity, it is called upon to reflect on mirrors of its own past, which does not augur well for developing a robust national consensus on tackling the existential challenge of Chinese expansionism. Some questions linger after an All Party Meeting convened by the Prime Minister on June 19, where he reiterated assurances that the government will firmly protect India's sovereignty, and that India would respond resolutely to any attempts to transgress the LAC.
Requirements of measured diplomatic nuancing notwithstanding, there has been a deficit of transparency about the border situation and developments, which does not serve national interest or generate public confidence. It also impacts India's credibility.
Time for Change in China Policy
Meanwhile, as it becomes clear that the framework for managing India's engagement with China which has largely prevailed since 1993 has run its course, there is discussion on India's options and a policy reset after the current impasse is overcome. Here, democratic India is hardly alone; even an established great power like the United States has taken an entire generation to acknowledge and belatedly overturn a failed China policy.

To chart the way forward, it is high time to shed India's long-held illusions about China, or the pretence of normalcy in our bilateral relations. This is a relationship marked mainly by disputes, imbalances and lack of reciprocity at various levels, which have only grown as the power asymmetry between the two countries has widened. China has intentionally resorted to military aggression along India's borders in Ladakh to wrest further strategic advantage. We are entering an era of strategic competition, hostility and even confrontation with China.

China always saw India as a systemic rival; it has now confirmed itself as a geopolitical adversary that unrelentingly seeks India's strategic containment. Many reasons may be cited for China's belligerence, but the essential fact is that China has shattered all vestiges of mutual trust and is intent on domination, not accommodation and coexistence.

China's message to India and to all of Asia is to stop resisting China's self-proclaimed sphere of influence, which goes by the beguiling notion of a "Community of Shared Future" and is driven by the Belt and Road Initiative (BRI).

The accompanying lesson for Asia is that China breaches international order and peace with aggression and coercion and is an aggrandising authoritarian power which cannot be trusted.

Through its deception, aggression and escalation dominance, China intends to gain the psychological upper hand over India and ensure that its interests will not be challenged by India in any manner. The goal is to undermine India's political will to retain independent agency and strategic autonomy to pursue its own interests. India will need to counter this presumption with conviction and consistency, particularly at the political level.

Dealing with the Military Standoff
The Himalayan standoff with China has revealed major shortcomings in the Indian security establishment. These will no doubt need to be comprehensively investigated, addressed and remedied once the current crisis is over. We are paying the price for complacency and bureaucratic inertia.

Dealing with China's border transgressions will require India to make difficult choices that necessitate complete clarity and coherence among the political, diplomatic and military components of the national security apparatus. There should be little doubt in our thinking that China has waged unacceptable aggression against India; these are not routine "intrusions" which have occurred in the past. Nor are these coercive actions merely the result of differing perceptions of the LAC, or in response to India's revocation of Article 370, or to our growing strategic partnership with the United States. China's aggression in Ladakh and its new territorial claim to the Galwan Valley suggest a more sinister geo-strategic intent related to the disputed Shaksgam-Karakoram region of Pakistan Occupied Kashmir (POK), possibly in collusion with Pakistan. We must not be caught unawares again.

Further, the nature and depth of China's buildup in the Galwan Valley and elsewhere, which includes mechanised forces, artillery and other resources to undertake offensive operations, has never been seen before and is likely to become the new normal as China attempts to intimidate India with the threat of kinetic war. The ferocity of the attack on our soldiers in the Galwan Valley with Shaolin swords, spears and nail-studded rods indicates both planning and pre-meditation to inflict grievous injury and instil fear. The reality on our side is that we failed to comprehend signals from the initial May 5/6 incident, blinded by our assumption of these being routine border incursions which will pass.

China's actions to create new facts on the ground imply that the numerous border management protocols concluded between 1993 and 2014, which China in any case violates at will, cannot be relied on any longer. Indian troops require fresh instructions on how to deal with PLA aggression across the LAC, including on the use of necessary force when required. Once these revised protocols are decided, commanders on the ground must have the liberty and confidence to operate as dictated by the situation. The perverse narrative of weapons not having been used in response to a brutal Chinese attack, which has been referred to earlier, is an insult to our fallen soldiers who sacrificed their lives.

It is apparent that India faces a major military challenge from China. There can be no return to a modicum of business as usual unless China withdraws from our territories into which it has intruded and the status quo ante is restored. However, India must also be prepared for an eventuality where the use of force to defend our vital interests becomes an imperative.

In the current situation, India can consider two military options.

One, continue to maintain pressure on the PLA through a force buildup in critical areas well known to our military commanders. Now that the PLA has come into the Galwan Valley, our forces must do whatever is necessary to secure the lines of communication to Daulat Beg Oldi and improve their forward presence to deal with possible Chinese offensive actions in this strategically important sector. This requires political directions on two issues: one, do we continue to abide by a LAC which China does not accept; and two, authorisation to use force at the discretion of local commanders in keeping with operational necessity. The national political and military leadership must provide clear directions and stand by them.

Second, we need to understand the dynamics of escalation in the event of the need to undertake limited and sectoral offensive actions. There should be no doubt in our mind that China will react to any such actions; we have to remain prepared for escalation. India's ability to showcase integrated combat capability that includes all elements of national power and is backed by clearly defined red lines will determine whether China seeks conflict resolution short of war.

Furthermore, the time has come for India to consider integrating its conventional and nuclear strategies, in scenarios of both pre-conflict and intra-conflict deterrence. This is particularly important as we are faced with a collusive two-front threat.

In a limited conflict scenario with China, India's military is today fully capable of protecting our territorial sovereignty. What is required is political resolve and the national will to stand up to Chinese coercion.

Balancing Strategies
Alongside a strong national political, diplomatic and military response to China, it is time for India to shed its ambivalence and pro-actively leverage its strategic partnerships as part of a realist and interest based external balancing strategy.

As China's assertions for regional dominance in Asia grow, the Quadrilateral or Quad is becoming increasingly relevant for a stable Indo-Pacific order, just as an expanded G-7 (or G-10) of free market democracies can potentially become for securing world order. India has now strengthened defence and security ties with Australia to bring them up to the same level as India's relations with the United States and Japan.

At present, the Quad remains a forum for security dialogue and strategic coordination based on convergent interests. It will need to be something more if the intention of the Quad partners is to make it an effective instrument of dissuasion and moderation, or beyond that of countervailing power aggregation to resist unilateral assertions and uphold a rules based order.

The transgressions on India's border are intended by China to demonstrate that the Quad, in the Chinese Foreign Minister's words, is nothing more than "sea foam". The viability of the Quad is in question.

A collaborative India-US approach to advance clearly identified and shared interests across the Indo-Pacific, supported by other members of Quad, can provide a strategic hedge against China's geopolitical and military ambitions. India must take the lead with the United States and other Quad members to develop joint strategies and regional architecture in support of the "Free and Open Indo-Pacific". While success of this approach is far from certain, not least given the varying vulnerabilities of Quad members to Chinese pressure and their growing concerns about the US commitment to remain a credible resident power in Asia, failure will have even more serious ramifications for the prospects of balancing security arrangements in the Indo-Pacific.

Conclusion
We stand at an important moment in our history. The strength and calibre of our nation is being tested, materially and psychologically. China sees India as an emerging obstacle to its grand ambition of "national rejuvenation". India cannot allow China's attempt at military intimidation to succeed or to constrain our strategic choices and autonomy of action. We must stand firm and convey a strong message of unflinching national resolve to China, our neighbours and the world community.
.
***