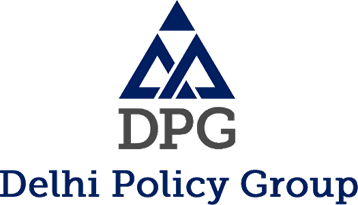 DPG Indo-Pacific Monitor
Vol.II, Issue.11
Date:
December 01, 2021
Download
Nearly ten months after the Biden administration assumed office and eight months after its first substantive interaction with China at Anchorage, Alaska, Presidents Biden and Xi came together in a virtual summit on November 15/16. Official readouts indicated that China sought a relationship of equality and mutual benefit, proper management of differences, revival of cooperation and coordination mechanisms, and a return by the US to the constructive track of pragmatic engagement (effectively, a great power G-2). The US, on the other hand, underscored its determination to defend its interests and values while upholding its commitments in the Indo-Pacific, raised concerns about the PRC's actions in Xinjiang, Tibet and Hong Kong, and reaffirmed its commitments under the Taiwan Relations Act as well as its One-China policy. Subsequent reports indicated that Biden had also proposed a new dialogue on strategic stability, prospects for which are unclear.

A week later, China and ASEAN held a special commemorative summit on November 22, to mark 30 years of ASEAN-China Dialogue Relations. President Xi's speech on the occasion was noteworthy not only for its misleading narrative on contentious issues, but also his ambition to turn the region into a dependent economic hinterland. He offered to sign the Protocol to the Bangkok Treaty of 1995 designating South East Asia as a nuclear weapons free zone; to underwrite security, including defence, counter terrorism and all aspects of maritime governance; and announced $ 1.5 billion for ASEAN's economic recovery as well as the intent to purchase $ 150 billion of agricultural products from South East Asian countries over the next five years. However, with coercive Chinese actions ongoing at the Second Thomas Shoal, President Duterte of the Philippines made plain his 'abhorrence' of China's actions in the South China Sea, a direct riposte to Xi's projection of China as a benign benefactor for ASEAN.

The prospect of the US levying sanctions on India under CAATSA came to the fore as reports indicated that delivery of the S-400 missile defence system had commenced. Voices for and against imposition of sanctions were raised in the US, but a decision remains pending.

The commissioning of India's first Project 15B destroyer, INS Visakhapatnam on November 21 and of INS Vela, the fourth Kalvari-class submarine on November 25, provided a significant fillip to India's maritime capability. Earlier, China had delivered PNS Tughril, described as the largest and most advanced warship China has ever exported, to the Pakistan Navy on November 8. The implications are explored in separate commentaries in this issue.

India's position on maritime security was once again articulated in speeches by Foreign Secretary Harsh Vardhan Shringla at the Goa Maritime Conclave on November 8, and Secretary (East) Riva Ganguly Das at the 5th EAS Conference on Maritime Security Cooperation at Kolkata on November 23.

As the month ended, an unclassified summary of the Biden administration's defence posture review was released. It largely endorsed the current deployment posture of the US military worldwide, with new commitments in the Indo-Pacific including expansion of air force facilities in Guam and Australia.

The final section of this month's issue provides a snapshot, along with brief commentaries, on other developments of significance during the month. These include an elaboration of India's position at the COP 26 Summit in Glasgow, Bangladesh taking over as the Chair of the Indian Ocean Rim Association (IORA), Sri Lanka as the Vice Chair and the induction of Russia as its 10th Dialogue Partner, developments in India-Japan and India-US cooperation, exercises by the Indian Navy involving Indonesia, Singapore and Thailand, indicators of the outlook of Japan's new government towards China, the Sixth Plenary Session of the 19th Central Committee of the Communist Party of China, reports to US Congress on China released by the Pentagon and by the US-China Security Review Commission, progress of AUKUS, and developments related to Taiwan, among others.