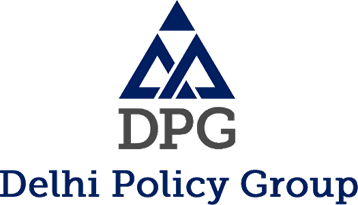 DPG Indo-Pacific Monitor
Vol.I, Issue.2
Date: March 02, 2020
The development impacting the entire Indo-Pacific region was the global spread of Novel COVID-19, also known as Coronavirus. Reports as of March 01, 2020 spoke of nearly 89,000 confirmed cases of COVID-19 infection spread over all continents except Antarctica, and over 3000 deaths. As the contagion spread, there was widespread shutdown of air, road and rail links to China. Countries reporting more than 50 cases by the end of February included USA, Germany, France, Spain, Italy, South Korea, Japan, Singapore and Iran.Large parts of China remained locked down, with people fearful of going to work due to risk of infection and businesses being hit. ASEAN Defence Ministers met at Ha Noi on February 19, 2020 and issued a joint statement on combating disease outbreaks. Saudi Arabia suspended the entry of pilgrims coming to the country to visit Mecca and Medina. Numerous international events, including the US-ASEAN Summit scheduled for March 14, 2020, the Mobile World Congress in Barcelona, Facebook's Global Marketing Summit, the Milan furniture fair, Global fashion weeks in Shanghai and Beijing, the Chinese Grand Prix, the Indian Navy's Indo-Pacific Regional Dialogue 2020 and China's National People's Congress were either cancelled or postponed. A senior member of the International Olympic Committee suggested that the Tokyo Olympics were at risk if the disease was not contained by the end of May. Global stock markets crashed, with reports indicating a drop in overall global value in excess of US $ 5 trillion. Mass containment measures undertaken in China disrupted global supply chains and effectively stopped local economic activity, impacted labour markets, household finances, government tax revenues and service delivery. There were reports of shelves in Australian stores becoming empty due to the inability of suppliers in China to fulfil orders. In a prolonged or wider epidemic, supply chain issues are expected to become worse, with affected companies sending workers on furlough or laying them off. The epidemic may also call into question China's ability to implement the US-China Phase One trade deal signed last month.

The other big event was President Trump's State Visit to India, on February 24 - 25, 2020. The visit saw elevation of the bilateral relationship to a Comprehensive Global Strategic Partnership, encompassing enhanced defence and security cooperation, cooperation in the Indo-Pacific and a broader partnership for global leadership. India and the US also undertook to strengthen policy coordination through the 2 2 meeting of Foreign and Defence Ministers,the India-US-Japan trilateral summits, and the India – US – Australia – Japan (Quadrilateral) ministerial consultations, among others.

In other key visits involving the region, Pakistan's Prime Minister Imran Khan visited Malaysia on February 03-04, 2020; Cambodian PM Hun Sen visited China on February 05, 2020; Sri Lanka's President Rajapaksa visited India on February 09 - 10; and Myanmar's President U Win Myint visited India on February 26-29. Other significant exchanges during the month included meetings between the South Korean and Indian Defence Ministers, who agreed to a roadmap for cooperation in the arms industry during the former's visit to India; the visit of Australia's trade and tourism minister to India heading a large Australian business delegation; and the visit of India's Chief of Naval Staff to Myanmar.

Qatar has signed an MoU with Fincanteiri of Italy for supply of cutting edge naval vessels and submarines. It joins Saudi Arabia to become the second Arab state to consider induction of submarines. Iran already operates a number of submarines.

The Indian Navy was again in the forefront as the first international responder to Madagascar's request for assistance following Cyclone Ava, launching "Operation Vanilla" to provide humanitarian assistance to coastal populations impacted by the cyclone. In the Horn of Africa Region, an article by Munyarazdi and Makoni in the Indian Ocean section of this monitor highlights rampant illegal fishing off Somalia and explores the impact of lack of maritime governance ability on the livelihood of coastal populations. In the Central Indian Ocean, India signed six MOUs with the Maldives to set up a water plant and upgrade tourism zones. An article in the Chinese language media accused the Maldives of being ungrateful for China's generous support.

In South Asia, India's DEFEXPO – 2020 provided the backdrop for the 5th India-Russia Military Industrial Conference that led to 14 MOUs between Indian and Russian companies; the 1st India-Africa Defence Ministers' Conclave and adoption of the Lucknow Declaration; and bilateral meetings on the sidelines between India's Defence Minister and his counterparts from Kyrgyzstan, Maldives, Oman, UAE and UK. India also conducted the 4th East Asia Conference on Maritime Security Cooperation at Chennai on February 06 - 07, 2020. The Indian Navy inducted INS Kavaratti, the fourth ship of this class of ASW corvettes built by GRSE Kolkatta on February 19. Pakistan, meanwhile, tested the Ra'ad II ALCM (with a claimed range of 600 KM). On the last day of the month, the US signed a deal with the Taliban in Doha to end war in Afghanistan, potentially unlocking intra-Afghan talks between the Taliban and Afghan stakeholders to decide the future course of the country.

Malaysia plunged into a political crisis with the resignation of its 94-year old Prime Minister, Mahathir Mohammad, on February 24, 2020. Mahathir also resigned from Bersatu, the political party he chairs. The reasons for his resignation were not apparent, though speculation indicates it is intended to avoid handing over power to Anwar Ibrahim, his one- time protégé-turned-nemesis and current political partner in accordance with their power- sharing deal. Malaysia's King, Sultan Abdullah Sultan Ahmad Shah swore in seasoned politician Muhyiddin Yassin as the new Prime Minister on March 01, 2020, but Mahathir has called for an urgent sitting of Malaysia's parliament to contest the appointment.

President Duterte of Philippines formally gave the requisite six-month notice for termination of his country's Visiting Forces Agreement with the US, further fraying the already difficult relationship between these "allies". In a surprising development, his armed forces backed him up, calling into question the general belief that they were favourably inclined towards the US. Evidently, the US will have to do more to win the Philippines back. Meanwhile, reports indicated that the USN had conducted more FONOPS in the South China Sea in 2019 (seven) than in any previous year. These do signal US commitment to defend its freedom of navigation interests, but do little to address the resource interests that are the primary concern of South East Asian nations.

The annual State of South East Asia Survey conducted by ISEAS Singapore dwelt extensively on the strong anti-China element in US foreign policy and efforts to 'decouple' from China, as well as the potential this had to alienate allies and friends in South East Asia whose cooperation the US will need to compete with China. The survey observed that no coherent US strategy had yet become visible and the US approach in the immediate future was likely to remain unclear, even as the shift of its security focus to the Asia-Pacific continued. It did, however, forecast an uptick in US public diplomacy to better promote its own narrative in Southeast Asia. Meanwhile, Japan's Deputy Foreign Minister called on ASEAN nations to stand up for their rights in the South China Sea.

Australia deployed its air assets to Japan's Kadena air base to participate in monitoring of compliance with UN sanctions against North Korea. Meanwhile, South Korea and Japan exchanged barbs regarding Japan's claim to Takeshima Island, termed Dokdo by South Korea and under Korean control since 1945, adding to existing tensions over economic and legacy issues. Separately, a report indicated that the US Army plans to join the US Armed
Forces competition for budgetary shares in the Indo-Pacific, with plans to deploy a specialised intelligence collection unit in the East and South China Sea Islands.

In the Southern Pacific, calls for revision of Australia's limited geographical definition of the Indo-Pacific, which coincided with the definition contained in the US National Security Strategy 2017, have begun emerging. Readers may link this with the new thinking in the US administration of the geographical extent of the Indo-Pacific extending from California to Kilimanjaro, as reported in the last issue of the Indo-Pacific Monitor.

Links to official statements, media reports and articles concerning the above highlights are available in relevant sections of this monitor.