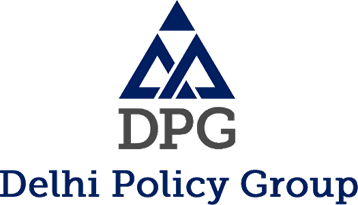 DPG Indo-Pacific Monitor
Indo Pacific Monitor
Date:
August 01, 2023
Download
Prime Minister Modi followed up his US visit in June with a visit to France from July 13-14. The trip commemorated 25 years of partnership with India's first strategic partner and set out an ambitious vision for the next 25 years. An expanded Indo-Pacific Cooperation roadmap was among the outcomes. The two visits are at the forefront of India's thrust to upgrade its technological and military industrial capability while building partnerships in an era of deepening geopolitical contestation.

A brief visit to the UAE on July 15 followed on the way back, signalling increased levels of mutual comfort and a thrust to connect Arab finance and energy to India's growth. The energy rich Gulf has become an area of increasing geopolitical contestation. The visit outcomes indicated the continued progress in engaging the region and expanding India's influence.

The NATO Vilnius Summit on July 11-12, though focused on the war in Ukraine, marked growing European concern about China's stated ambitions and coercive policies. It noted that developments in the Indo-Pacific directly affect Euro-Atlantic security and resolved to strengthen cooperation with Asia-Pacific partners (AP4) to address shared security challenges. The proposal to open a NATO liaison office in Tokyo was shelved for the time-being. NATO may not be expanding into Indo-Pacific as yet, but its bigger European members are increasingly demonstrating their ability to carry out reach, strike and presence missions in the region.

Germany unveiled its China strategy on July 13. The strategy elaborated upon Germany's 2020 Policy Guidelines for the Indo-Pacific. It was explicit about growing concerns with China's actions and their impact on European and global security, and signalled German views on Taiwan unambiguously. Germany seeks a combined European approach towards China. It will not decouple, but will strive to ameliorate critical dependencies.

Exactly one year after taking over as Sri Lanka's Head of State and Government, Ranil Wickremesinghe made his first visit to India as the President on July 21. Agreements to strengthen connectivities in the maritime, air, energy and power, people-to-people, trade, economic and financial domains were signed. Notably, INS Khanjar, mission deployed in the Southern IOR, called at Trincomalee for operational turnaround on July 29, significantly cutting down the time it had to remain away from station.

The Australia-Indonesia Annual Summit took place on July 4. The two countries are immediate neighbours and have been comprehensive strategic partners since 2005. Progress on enhancing the partnership has been limited, though the leaders did task their Foreign Ministers to renew the Roadmap which is presently till 2024. Significantly, Indonesia participated for the first time in the Australia-US exercise Talisman Sabre during the month.

Progress on delivery of the AUKUS agreement continued, despite hiccups including a block by Republican members of the US Senate on fast-tracking the proposal to sell Australia three Virginia-class SSNs. The 33rd AUSMIN meeting took place on July 29, with the 'principals' expressing satisfaction at the progress in upgrading of US force posture in Australia, capability development cooperation and regional security integration. This progress was demonstrated in Exercise Talisman Sabre, in which India was stated to have been an observer for the first time.

INS Kirpan, the third of India's Khukri-class corvettes, was decommissioned at Cam Ranh and handed over to the Vietnamese People's Navy (VPN) on July 22. Indian Naval ships participated in the IN-USN exercise SALVEX at Kochi, JIMEX-2023, Operation Southern Readiness with the Coalition Maritime Force in the Seychelles during the month. IN personnel also participated in a multinational Mine Countermeasures and Explosive Ordnance Disposal exercise in Mutsu Bay, Japan.

President Biden hosted Italian Prime Minister Giorgia Meloni for a summit at the White House on July 27. Their Joint Statement committed the two nations to a free, open, prosperous, inclusive and secure Indo-Pacific and reiterated the vital importance of maintaining peace and stability across the Taiwan Strait. A USN P-8A Poseidon carried out a routine transit of the Taiwan Strait on July 13.

The USN advised Congress that it needs 381 ships to fulfil the Biden Administration's National Defense Strategy, as against the present holding of 299 ships. This requirement did not include unmanned vessels.

Portions of the USS Baatan Amphibious Ready Group/Marine Expeditionary Unit were ordered to deploy to the CENTCOM AOR to counter Iranian attempts to disrupt the flow of international merchant vessel traffic. The group was expected to reach by end-July.

US President Joe Biden announced his intention to nominate Admiral Lisa Franchetti, currently the Vice Chief of Naval Operations, to be the next Chief of Naval Operations when Admiral Michael Gilday retires in August. Other nominations include V Adm James Kilby to be the next VCNO, Admiral Samuel Paparo to be the next Commander-in-Chief Indo-Pacific Command, and V Adm Stephen Koehler to be the next Commander of the US Pacific Fleet.