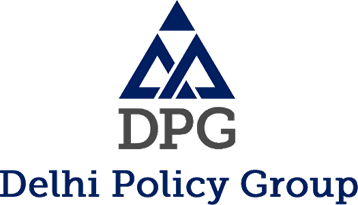 DPG Indo-Pacific Monitor
Indo Pacific Monitor
Date:
March 01, 2023
Download
The visit by US Secretary of State Antony J Blinken to Beijing to follow up on discussions at the Biden-Xi Jinping Summit in Bali in November 2022 was called off a day before it was to begin, on account of the fracas over a Chinese high altitude balloon over the US. Blinken met Chinese State Councilor Wang Yi on the margins of the Munich Security Conference, with both sides reiterating well-established positions and no indications of a via media having been found. Wang Yi went to Moscow where he voiced unequivocal commitment to the Russia-China partnership.

India's National Security Adviser Ajit Doval visited the US from January 30 to February 1, 2023, meeting his counterpart and other high level officials to discuss bilateral, regional and global issues of mutual interest. Among the outcomes was the inaugural meeting of the initiative on Critical and Emerging Technologies (iCET), following up on the commitment made by Prime Minister Narendra Modi and President Biden at their meeting in Tokyo in May 2022.

Air India announced the purchase of 470 aircraft from Boeing and Airbus in the largest such order in commercial aviation history, leading to euphoric statements on the partnership with India from leaders of the US, UK and France.

India, France and the UAE jointly announced the launch of their Trilateral Cooperation Initiative on February 4, 2023. The new trilateral envisages cooperation in energy, climate, defence and health issues, with a focus on the Indian Ocean. The Canada-India Strategic Dialogue saw Canada's Foreign Minister Ms Mélanie Joly visit New Delhi to explore enhanced cooperation in pursuit of Canada's new Indo-Pacific strategy. As the month approached an end, West Germany's Chancellor Olaf Scholz visited New Delhi to discuss expanded cooperation with India.

Indonesia's Defence Minister Prabowo Subianto and Foreign Minister Retno Marsudi joined their Australian counterparts Richard Marles and Penny Wong in Canberra for the Eighth Australia Indonesia Foreign and Defence Ministers 2 2 Ministerial Meeting on February 9, 2023. Subianto then met Richard Marles for a Defence Ministers' Dialogue the next day. The ministers committed to further deepening of their relationship, including enhancing the defence cooperation agreement of September 2021 to one that is binding under international law. They discussed reciprocal access to training ranges and streamlined entry and exit procedures for joint activities, directing their officials to undertake speedy negotiations for this purpose.

The visit of General Lloyd Austin to Manila on February 2, followed by the visit of Filipino President Bong Bong Marcos to Tokyo from February 8-12 resulted in steps that signal the return of the Philippines into the US security fold. The Philippines will open up four additional sites for US bases and enhance cooperation with Japan. The latter announced Official Developmental Assistance and private sector investment amounting to ¥600 billion (USD 4.6 billion) in the Philippines in FY 2023 and 2024 during the Marcos visit.

China published its concept paper for the Global Security Initiative on February 21, 2023. The Second China – Russia – South Africa Joint Exercise MOSI-II took place in the area between Durban and Richards Bay, in the Indian Ocean, from February 22 – 27, 2023.