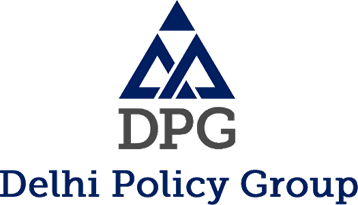 DPG China Monitor
Vol. V, Issue 7
Date:
August 04, 2022
Download
The 16th round of Corps Commander level talks between India and China held on July 17 made little headway in resolving the outstanding border issues, including any forward movement in the disengagement process. The PLA, in a provocative show of force, tested an advanced Multiple Launch Rocket System (PHL-16 MLRS) that has a potential range of 500 Kms at an altitude of more than 5,300 metres close to the Indian border, with the capability of hitting critical Indian military bases. Meanwhile, reports indicated that China is planning to build a new highway titled G695 close to disputed border areas, running from Lhunze county in Tibet to Mazha county in Xinjiang. This highway, which runs close to border areas with India, is part of Beijing's efforts to further strengthen its border posture.

India's External Affairs Minister Dr. S Jaishankar and Chinese Foreign Minister Wang Yi met on the sidelines of the G20 Foreign Ministers' meeting in Indonesia on July 7. Dr. Jaishankar underscored the primacy of mutual respect, mutual sensitivity and mutual interests in taking the bilateral relationship forward.

China's plans to send a research ship under the command of PLA Support Forces to Hambantota port for survey of the North-western Indian Ocean has stoked concerns in India. Beijing has long been known for using its research vessels for collecting hydrographic data for maritime surveillance, submarine operations and intelligence, across the South and East China Seas. Hambantota port remains a strategic outpost in the Bay of Bengal and is fundamental to the security of the Sea Lines of Communication in the Indian Ocean region.

China denied any role played by its "opaque loan deals" in perpetuating Sri Lanka's economic crisis. Rather, it blamed US policies for the current crisis and claimed that China's investments have boosted Sri Lanka's economic development. Meanwhile, Pakistan and China decided to welcome "interested" third countries joining the China-Pakistan Economic Corridor (CPEC), disregarding India's strategic concerns, on grounds of the BRI being "an open and inclusive platform" for mutually beneficial cooperation.

Reacting to US House of Representatives Speaker Nancy Pelosi's planned visit to Taiwan, China's Ministry of National Defence warned that if the US insists on arranging such a visit, the "PLA will not sit idle" and "will certainly take strong and resolute measures to defend China's sovereignty and territorial integrity". Amidst soaring tensions over Taiwan, Chinese President Xi Jinping and US President Joe Biden held virtual talks on July 27. President Xi underlined that "China firmly opposes separatist moves toward Taiwan independence" and interference by external forces, and will never allow any room for "Taiwan independence forces in whatever form". Russia also reiterated its support for one-China policy while warning the US against any "provocative steps" that could exacerbate tensions in Taiwan straits.

Amidst the increased US Naval activity in the South China Sea that included deployment of the USS Ronald Reagan carrier strike group, as also the US-led RIMPAC 2022 exercise and the deployment of B2 Spirit stealth bombers in Australia, a Global Times editorial contended that the "Asia-Pacific region is slipping from a model of world peace to an increasingly apparent security dilemma". "To safeguard security, Asia-Pacific nations must guard against the giant infant US", the paper added. Meanwhile, a People's Daily editorial rejected NATO's new strategic concept that described China as posing a "systemic challenge" to the military blocs "interests, security, and values". Rather, it labelled "NATO as a systemic challenge to global peace and stability".
China's MFA expressed strong dissatisfaction with elements of Japan's 2022 Defence White Paper. It raised concerns about "Japan deviating from the path of a pacifist and exclusively defence-oriented strategy" and called upon Tokyo to "stop hyping security threats to justify its military build-up".

Europe's concerns over China's deteriorating human rights record, global ambitions, tit for tat sanctions and the Ukraine crisis has pushed China-European Union relationship to its lowest point.
President Xi Jinping addressed a gathering marking the 25th anniversary of Hong Kong's return to China on July 1. He underscored the success of "one country, two systems" in HKSAR and hailed the "true democracy enjoyed by people of Hong Kong after its return to the motherland".

Owing to repeated COVID-19 lockdowns and global uncertainties, China's economy grew by a mere 0.4 percent year-on-year in the second quarter of 2022, down from the 4.8 percent growth seen in the first quarter. The International Monetary Fund (IMF) in its 'World Economic Outlook' forecast China's economy to grow by 3.3 percent in 2022, down from 4.4 percent it had estimated in April. The CPC's Politburo also indicated that the country was likely to miss the annual growth target of 5.5 percent. Adding to China's economic woes, depositors from across the country protested in-front of the Zhengzhou sub-branch of the People's Bank of China in Henan wanting to recover millions of Yuan frozen in rural banks.

China's State Council approved the establishment of an inter-ministerial system to better coordinate development of the digital economy. The joint conference system will be led by the 'National Development and Reform Commission' (NDRC), China's top economic planner, and will consist of officials from 20 government departments.