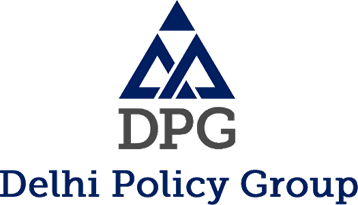 DPG China Monitor
Vol. V, Issue 6
Date:
July 02, 2022
Download
Two years after the bloody Galwan clash, the India-China standoff in eastern Ladakh continues, with both sides maintaining a strong military posture. Several rounds of military and diplomatic talks have not resulted in any significant pullback or disengagement. The Commanding General of the US Army Pacific, Gen. Charles Flynn, during a recent visit to India, assessed that the Chinese military's infrastructure build-up in its Western Theatre Command was "eye-opening and alarming". Australian Defence Minister, Richard Marles, also during a visit to India, observed that the PLA's assault on Indian forces along the Line of Actual Control (LAC) in 2020 was a warning that the world should heed with regard to the China threat.

Ahead of the BRICS Summit, Chinese Foreign Minister Wang Yi, while receiving India's new Ambassador to China, reiterated the standard China line that the two countries should put aside their differences on the border issue and seek to resolve the dispute through dialogue and consultation. Meanwhile, China's state media praised Indian External Affairs Minister Dr. S. Jaishankar's response on the Ukraine conflict at the 'GLOBSEC 2022 Bratislava Forum', while suggesting that India does not want a similar crisis with China in its own neighbourhood.

Speaking at the 14th BRICS Summit, President Xi Jinping stressed the need for "safeguarding world peace by practicing true multilateralism while rejecting hegemony, bullying, and division". In an indirect reference to the G7, he noted that "BRICS countries do not gather in a closed club or an exclusive circle, rather, it is a partnership for win-win cooperation". He called upon BRICS countries to "uphold openness and inclusiveness to strengthen industrial and supply chains while fostering a spirit of innovation".

As Sri Lanka faces its worst economic crisis, the China financed and controlled Hambantota port has pushed Colombo deeper into the Chinese debt trap. Despite the port being commercially "unviable", Sri Lanka is forced to pay steep instalments of loans taken from China. In contrast, China has agreed to refinance its "all-weather strategic partner" Pakistan with USD 2.3 billion in loans, shoring up Islamabad's foreign exchange reserves.

In the backdrop of the deteriorating security situation in the Af-Pak region, a tri-service military delegation led by Pakistan's Army Chief, Gen. Bajwa, visited China from June 9-12 for wide-ranging discussions with counterparts of the Chinese military and other government departments.

Elsewhere in the neighbourhood, China's pressure tactics against US aid and assistance continued, as under Beijing's pressure, Nepal reportedly dropped a proposal to join a US-led disaster relief alliance.

At Shangri-La Dialogue held in Singapore during the month, Chinese Defence Minister Wei Fenghe reiterated Beijing's resolve to realise the reunification of the nation, sending a strong warning to the US on the Taiwan issue. His remarks came in response to US Defence Secretary Gen. Austin's comment that the US is committed to the security of Taiwan, even as there is no change in US policy. In response to recent Chinese assertions that "there are no international waters in Taiwan Straits", the US sent P-8A anti-submarine aircraft and the destroyer 'USS Benfold' to the South China Sea in an apparent show of force questioning Chinese claims.

Chinese Defence Minister, Wei Fenghe, criticised the US Indo-Pacific Strategy as an attempt to incite military confrontation between blocs of Asian countries. He suggested that regional countries should "build an Asia-Pacific community with a shared future" to counter the US Indo-Pacific Strategy. As leaders of Japan, Australia, New Zealand, and Republic of Korea attended the NATO Summit for the first time, a Global Times editorial called upon "Asia-Pacific countries not to stand under the dangerous wall of NATO". China's Permanent Representative to the United Nations warned that any expansion of NATO or creation of a NATO-like body in the Asia-Pacific would create turmoil and stir conflict in the region.

As the US continued to highlight the "China threat" narrative, China's Ministry of Foreign Affairs (MFA) shed light on supposed falsehoods in US perceptions of China. Beijing rejected 21 US falsehoods that included "China poses the most serious long-term challenge to the international order", "US does not seek a new cold war", "China practices coercive diplomacy", "democracy is one of the most powerful assets in US-China competition", "US has profound differences with the CPC and not with the Chinese people", "US remains committed to a one-China policy", "US stands with the people of Xinjiang", "CPC has imposed harsh anti-democratic measures in Hong Kong violating the Sino-British joint declaration", "China stands with Russia while purporting to champion sovereignty and territorial integrity", "Indo-Pacific strategy stands for free and open Indo-Pacific", "China intents to create a sphere of influence in the Pacific region while advancing unlawful maritime claims in South China Sea", "Chinese government spreads disinformation", "China circumvents international trade rules", and "China takes advantage of openness of the US economy to spy, hack, and steal technology to advance its military innovation".

Amidst continuing US-China tensions in the Taiwan strait, China launched its third aircraft carrier "Fujian", equipped with electromagnetic catapults and with a displacement of more than 80,000 tonnes. "Fujian" is also the name of the Chinese province facing the island of Taiwan. Further, President Xi Jinping signed an order promulgating a set of guidelines on military operations other than war, prompting concerns that "China may be gearing up to invade Taiwan under the guise of a special military operation not classified as war". Meanwhile, China carried out another land-based, mid-course anti-ballistic missile (ABM) test as a "deterrent against any nuclear blackmail".

As the G7 launched a new "Partnership for Global Infrastructure and Investment" (PGII) initiative, pledging to raise USD 600 billion over the next five years to fund infrastructure projects in developing countries, the China Daily in an editorial highlighted that the "G7 initiative will rival China's BRI, offset alleged Chinese influence in the developing world, and worsen geopolitical divisions".

Chinese President Xi Jinping held a telephonic conversation with his Russian counterpart Vladimir Putin on June 16, reaffirming their high-level mutual trust and mutual support on matters concerning the core interests of the two countries. In his virtual address at the 25th St. Petersburg International Economic Forum (SPIEF), President Xi Jinping emphasised the need to "foster an enabling environment for development", "strengthen development partnerships", "advance economic globalisation", and "pursue innovation-driven development".

Even as China's financial capital Shanghai lifted COVID-19 restrictions, foreign investors remained apprehensive about the country's zero-covid policy. Addressing these concerns, Premier Li Keqiang reaffirmed "economic opening-up as China's basic national policy" while calling upon the government to "deploy special task forces to improve communication with foreign firms to address their problems in a timely manner". The Chinese manufacturing sector continues to face difficulties, while rising debts and falling incomes is a new reality for many Chinese citizens who are cutting back on spending. To boost growth, China's State Council unveiled a 33-point stimulus plan in key fiscal and financial areas including investment, consumption, food and energy security, supply chains, and people's livelihoods.