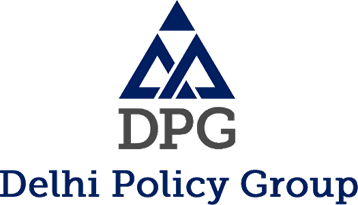 DPG China Monitor
Vol. V, Issue 5
Date:
June 02, 2022
Download
Shortly after taking over command of the Indian Army, General Manoj Pande conducted a security review of the continuing standoff with China, including PLA deployments in Eastern Ladakh and the state of preparedness of the Indian Army.

China is building twin bridges connecting the north and south banks of the Pangong Tso lake to enable a rapid force buildup and negate India's tactical advantage in the South Bank area. China is also setting up an emergency airbase in the Tashkurgan district of Xinxiang opposite Eastern Ladakh, which is likely to be functional by September 2022. Responding to these developments, India stressed that "Chinese bridging activity is in areas that continue to be under the illegal occupation of China since the 1960s", adding that "India has not accepted China's unjustified claim or such construction activities". On its part, the Indian Army is stepping up deployments at the LAC. Seven Indian bridges are coming up over the Galwan river to handle any military contingency.
Amidst these developments, a meeting of the bilateral Working Mechanism for Consultation and Coordination (WMCC) was held on May 31. The two sides agreed to continue diplomatic and military talks, along with the possibility of an early meeting of military commanders to achieve the objective of complete disengagement from all friction points along the LAC.
Speaking at the BRICS Foreign Ministers' meeting, External Affairs Minister, Dr. S. Jaishankar, stressed the need for members to respect each other's territorial integrity. Chinese state media reports claimed that "BRICS had reached consensus on increasing the role of emerging economies in global governance, support for Russia-Ukraine negotiations, counter-terrorism, arms control, and possible expansion of BRICS".

The ongoing economic crisis in Sri Lanka has ignited discussion on the impact of Chinese investments under the BRI in a number of South Asian countries. Sri Lanka's economic meltdown has put Chinese strategic influence in the country in jeopardy. Meanwhile, Pakistan is also facing a grim economic situation. Despite disagreement on a possible economic bailout, Pakistan and China have agreed to inject fresh momentum into their "All-Weather Strategic Cooperative Partnership" by adding new avenues of practical cooperation. Nepal's ruling party has become increasingly wary of China's expansive BRI.

In the context of Sino-US strategic competition, President Biden's first trip to East Asia coincided with a slew of diplomatic initiatives, including bilateral summits with allies Japan and Republic of Korea, the QUAD Leader's Summit, and the launch of the Indo-Pacific Economic Framework (IPEF). Even as the QUAD leaders emphasised 'infrastructure', 'climate change', 'fight against the pandemic', and 'supply chains' as key areas of regional cooperation and engagement, Global Times (GT) rejected the view that the "QUAD's focus has shifted from security architecture to the economic arena and that it was no longer engaged in building the so-called small Asian NATO", maintaining that the QUAD is a "sinister gang of Indo-Pacific states" geared towards China containment. A China Daily editorial echoing similar views asked "Asian countries to consider the risks of being a cat's paw of Washington". Importantly, it called upon Asian countries to "look at the developments in Europe [Russia-Ukraine conflict] to see what happens when countries get too caught up in the US' games". In an apparent attempt to showcase their combined military prowess during the QUAD Summit, China and Russia carried out a joint strategic air patrol over the Sea of Japan, the East China Sea, and the Western Pacific Ocean.

President Biden's remarks in Tokyo that the US would intervene militarily if the Chinese mainland tried to unify Taiwan with force sharpened US-China tension. The PLA increased military exercises, including warship activities, in key straits near Japan. Earlier, PLA Navy's Liaoning-led carrier battle group and nuclear-capable H-6 bombers held drills in the Western Pacific. This was designed to demonstrate the "PLA's capabilities to cut off any foreign interference in a Taiwan contingency from countries like Japan and US".

US Secretary of State, Antony Blinken, in a major speech at Georgetown University on May 26, labelled China as the "most serious long-term threat" to the international order. Rejecting "America's cold war mentality", Chinese Foreign Minister, Wang Yi, asserted in response that Washington's views on Sino-US relations had "gone seriously awry", and "actually, it is the US that has become a source of chaos that shakes the current international order and remains an obstacle to the democratisation of international relations".

After President Biden launched the Indo-Pacific Economic Framework (IPEF) to "deepen economic engagement among partner countries", the China Daily argued that "Washington's real intent is to exclude China from the regional trade structure". IPEF is yet another attempt by the US to "destabilise" the Indo-Pacific, the paper added. Chinese Foreign Minister Wang Yi, on his part, stressed that "IPEF should advocate free trade instead of pursuing protectionism, contribute to global economic recovery instead of undermining industrial supply-chains, and promote openness and cooperation instead of geopolitical confrontation".

The Director of the Office of the Central Commission for Foreign Affairs – Yang Jiechi, penned an article in People's Daily elaborating on 'Xi Jinping's Thought on Diplomacy and New Horizons in China's External Work'. In his discourse, he outlined Beijing's foreign policy priorities that include "a coordinated approach towards development and security better serving China's national rejuvenation", "strengthening the global network of partnerships", "leading reforms and development of global governance system while championing true multilateralism", and "consolidating the framework in which the CPC Central Committee exercises overall leadership on all aspects of foreign policy".

COVID-19 lockdowns continued to impact China's economy as employment conditions remained "grim and complicated". Premier Li Keqiang called upon the government to "make all possible efforts to ensure positive growth in the second quarter". Amidst concerns that growth is likely to fall short of the 5.5 percent target set for 2022, China's National Bureau of Statistics (NBS) continued to maintain that lockdown effects are "short term and external" and that the "fundamentals of the economy remain unchanged". There were reports about disagreement between President Xi Jinping and Premier Li Keqiang on how to deal with a rapid economic slowdown.