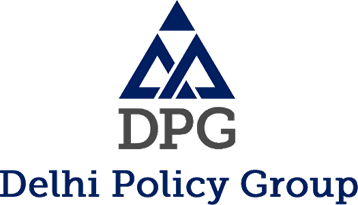 DPG China Monitor
Vol. V, Issue 3
Date:
April 03, 2022
Download
The 15th military commander-level talks between India and China failed to resolve the existing points of friction along the LAC. A joint statement released on March 12 suggested that the talks were cordial, even though there was no forward movement.

Meanwhile, Chinese Foreign Minister Wang Yi made a low-key visit to India on March 25 and met the External Affairs Minister, Dr. S. Jaishankar, and the National Security Advisor, Ajit Doval. He proposed no new mechanism to break the logjam in border talks, while repeating Beijing's persistent stand to put differences on border issues "in the proper place in bilateral relations", and revive bilateral ties in other areas. On his part, Dr. S. Jaishankar conveyed India's "national sentiment" that peace and tranquility along the LAC and adherence to existing agreements has to be the foundation for any normalisation in relations. The two ministers also exchanged views on the Ukraine crisis and acknowledged the importance of an immediate truce and a return to dialogue.
Earlier, Wang Yi made a surprise visit to Afghanistan, indicating Beijing's endorsement of the Taliban regime. In Pakistan, the China-Pakistan Economic Corridor continued to inflame feelings of neglect and exploitation in Baluchistan. As China-Bangladesh cooperation under the Belt and Road Initiative continues to progress, Chinese President Xi Jinping expressed his desire to further push ahead with strategic ties.

Tensions between the US and China took another turn over the Ukraine crisis. During a Xi-Biden video call, President Biden warned China against extending any "material support" to Russia in its war on Ukraine. He also asserted that the "US does not seek cold war with China; it does not aim to change China's system; revitalisation of alliances is not directed against China; Washington does not support Taiwan independence; and it has no interest in seeking conflict with China". On his part, President Xi maintained that "he takes these remarks very seriously", stressing that China should not be the target of a revitalised NATO alliance, nor should US support Taiwan independence in any way. He further stressed that there will be differences between the two countries, but what was important is to keep these under control and prevent their escalation.

In terms of China-Russia relations, there are signs that if the Ukraine conflict escalates or lingers without any acceptable resolution, the crisis is likely to emerge as a litmus test for China's "no limits" partnership with Russia.

State Councilor and Foreign Minister Wang Yi briefed the press about China's views on key aspects of Chinese security and diplomacy. Some of the major issues highlighted by him included "US disrupting peace and stability in the Indo-Pacific", "cold war mentality fuelling divisions", "dangers of great power competition", "economic globalisation as the key trend of the time", "finalising the code of conduct in the South China Sea", and "strategic autonomy of the China-Russia partnership".
Chinese Vice Foreign Minister, Le Yucheng, warned that the "US Indo-Pacific Strategy of putting together closed and exclusive small circles (a reference to QUAD and AUKUS) is as dangerous as NATO's eastward expansion in Europe. If allowed to go unchecked, it would bring unimaginable consequences, pushing the Asia-Pacific over the edge of an abyss".
China increased the country's defence budget by 7.1 percent to CNY 1.45 trillion (about USD 229 billion) for 2022. The US Indo-Pacific Commander, Admiral John Aquilino, warned that China is militarising at least three of the several islands it has built in the South China Sea. Australia and New Zealand expressed concern over a proposed military deal between the Solomon Islands and China that could see Beijing establish a military base less than 2000 Km from Australia.

During the annual 'Two Sessions' on March 5, Chinese Premier Li Keqiang presented the 'Government Work Report 2022' to the National People's Congress (NPC). Amidst mounting economic headwinds and the resurgence of COVID-19 in Shenzhen and Shanghai, Beijing has set the GDP growth target for 2022 at "around 5.5 percent". In what could be his final major press conference as the Chinese Premier, Li Keqiang highlighted the difficulties in achieving growth targets in present economically stressed times as a herculean task similar to "climbing a mountain".
As part of climate goals, China unveiled its first medium-to-long-term plan (2021-35) to promote the development of the hydrogen industry. Beijing plans to produce 100,000 to 200,000 tons of green hydrogen a year by 2025, reducing carbon emissions by one to two million tonnes per year.