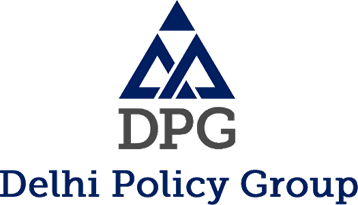 DPG China Monitor
Vol. V, Issue 2
Date:
March 06, 2022
Download
The External Affairs Minister, Dr. S. Jaishankar, speaking after the QUAD Ministerial meeting on February 11, held China to account for disregarding bilateral agreements on not massing troops on the border. At the EU Ministerial Forum later in the month, he again criticised China for attempting to unilaterally change the existing status quo at the India-China border. Further, in the wake of the unfolding crisis in Europe, he termed China a bigger threat.
The Indian Army is planning to deploy recently inducted K-9 (Self Propelled) Vajra howitzers in the central and eastern sectors to strengthen its posture along the LAC. Meanwhile, the PLA, in a bid to fuse civilian-military resources, is assisting residents of remote villages on the Tibetan Plateau to build and maintain infrastructure near the LAC. India has announced a scheme to strengthen village infrastructure along the border with China.
In Afghanistan, China is continuing to support the Taliban government, enjoining the US for the early return of locked Afghan assets in the face of the grim humanitarian situation being faced by the Afghan people. Meanwhile, during a visit to India, Sri Lanka's Foreign Minister, G.L. Peiris, stressed that his country has got accustomed to India-China rivalry, underscoring nonetheless that ties with China do not in any way detract from the "special quality of the relationship" that Sri Lanka has with India.
The Russian invasion of Ukraine has added another dimension to the US-China stalemate. It is being seen in the US as the first major clash marking a new order in international politics, with three major powers jostling for position in ways that could threaten America's primacy. There are concerns that this crisis in Europe will divert US attention, with efforts to contain China taking a backseat. This will benefit China's strategic ambitions in the Indo-Pacific, especially over Taiwan. On its part, Taiwan expressed "empathy for Ukraine's situation" and called on the "international community to continue arming Taipei to deter mainland invasion of the island". President Biden sent a delegation of former defence and security officials to Taiwan as a sign of support.
China did not term the Russian attack on Ukraine as an invasion, while urging Russia to resort to diplomatic means. As the West imposed unprecedented sanctions against Moscow, Beijing opposed such unilateral sanctions and maintained that it will continue trade with both Russia and Ukraine.
The Chinese state media slammed the new US Indo-Pacific Strategy as a "cold war" and "bloc politics mentality" destined to fail and counterproductive to regional peace. Criticising the proposed US 'Indo-Pacific Economic Framework', The Global Times asserted that "Washington's aim is to form a small economic and trade circle that excludes China and fights against Beijing's expanding influence in the region".
After repeated delays, the European Union and China are set to hold a virtual summit on April 1, 2022. Meanwhile, the new German government has hardened its position on China and is considering plans to reduce economic dependence while strengthening relations with democratic states in the Indo-Pacific.
Amidst a diplomatic boycott by the West and India, China hosted the 'Winter Olympics' between February 4-20 under the theme "Together for a Shared Future". The successful conduct of the Olympic Games was seen as a validation of Xi Jinping's power and global influence. The Chinese President, who has remained isolated for over two years, used the opportunity for in-person bilateral meetings with around 20 heads of state, government representatives, and international organisations.
The International Monetary Fund (IMF) downgraded China's 2022 growth estimate to 4.8 percent from the 5.6 percent forecast in October 2021. Beijing is believed to be aiming for an "economic growth target of above 5 percent", down from over 6 percent in 2021.
China's State Council released the country's fifth white paper on its space programme, titled 'China's Space Program: A 2021 Perspective'. This document stressed that the space industry is a "critical element of overall national strategy" and "China upholds the principle of exploration and utilisation of outer space for peaceful purposes". Importantly, it emphasised "global consensus and UN-centred rules for outer space exploration and utilisation".