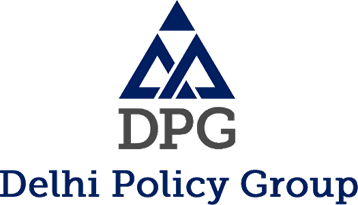 DPG China Monitor
Vol. III, Issue 1
Volume III, Issue 1
Date:
February 10, 2020
Download
Contents
The Year of Rat wreaked havoc in China, as a "mysterious" pneumonia causing virus, called "Novel Corona Virus" took the form of an epidemic, threatening lives, disturbing China's social harmony and brought the world's second largest economy to a virtual standstill. The Wuhan government's mishandling of the outbreak in its early days and withdrawal of information about the situation, a crackdown on whistleblowers and lack of preparedness to deal with the virus outbreak brought back memories of the SARS nightmare in China in 2002-2003. Let down by the local government in the face of a serious public health emergency, Wuhan residents who took to social media to vent out their plight, often got booked under the charge of 'spreading rumours'.
However, there was "huge uncertainty" within the Chinese strategic community about whether the preliminary deal could eventually pave the way for a comprehensive trade agreement between China and the US. China's state media also did not seem to have convincing answers to other potent questions like, Why didn't China accept all the US conditions from the very beginning, in that case the 22 months of trade war could have been averted? Also, given the slowing economic growth and now the fresh challenges posed by the virus outbreak, how will China find the markets after expanding imports?
China's state rationalised strengthening of China-Myanmar relations in the evolving international situation. First, the Western countries' vilification Of Myanmar on the Rohingya issue has offended the vast majority Of Myanmar's officials and people. They are deeply disappointed by what they consider the Western nation's almost one-sided support for the Rohingyas, without acknowledging the concerns Of the Burrnese Buddhists. Secondly, investments and tourists from the Western nations did not flow into Myanmar as was expected during the days Of political transformation in 2011. Thirdly, Myanmar embracing ideas and standards Of the Western nations in areas like environmental protection, labour rights etc., had failed to create an ideal enviroment for foreign investments and thereby led to loss of opportunity in economic terms.