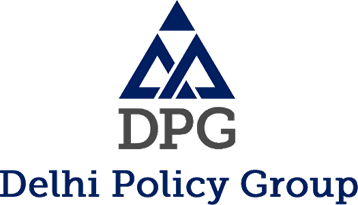 DPG China Monitor
China Monitor
Date:
November 01, 2023
Download
At the 20th round of India-China Corps Commander-level meeting held on October 9-10, 2023, no progress was made towards disengagement from the two disputed sites of Depsang and Demchok in Eastern Ladakh. The border standoff continues for the fourth consecutive year.
India's Defence Minister, Rajnath Singh, visited forward posts in Arunachal Pradesh on October 24, 2023, to assess defence preparedness along the Line of Actual Control in the Eastern Sector. Meanwhile, satellite imagery revealed that the Chinese Combined Arms Brigade deployed near Lampug in Tsona Dzong during the Yangtze standoff in December 2022, had been redeployed to Ritang in Lhontse Dzong near Tawang, underscoring the evolving escalatory dynamics in the eastern sector of the LAC.
On October 26, 2023, India's External Affairs Minister, Dr. S. Jaishankar, addressed the Council of Heads of Government of the Shanghai Cooperation Organisation (SCO) in Bishkek. Dr. Jaishankar stressed that connectivity initiatives should respect the sovereignty and territorial integrity of all countries and that the Global South should not be saddled with unviable debt arising from opaque initiatives.
China's newly released foreign policy outlook, which calls for prioritising relations with neighbours, did not mention India, except in a footnote, which mentions India along with 27 countries that have partnerships, cooperative, or strategic relations with China.
Despite India's objections, the PLA Navy's research vessel Shi Yan 6 docked at Sri Lanka's Colombo port on October 25, 2023. For the past decade, China has been increasing its presence in the Indian Ocean as part of its strategy to expand its sea legs.
Bhutanese Foreign Minister, Thandi Dorji, met with Chinese Foreign Minister Wang Yi in Beijing on October 23, 2023. During his visit, China and Bhutan held their 25th round of boundary talks and signed a Cooperation Agreement on the "Responsibilities and Functions of the Joint Technical Team (JTT) on the Delimitation and Demarcation of the Bhutan-China Boundary". Earlier, the Bhutanese Prime Minister had stressed that no agreement with China would in any way go against India's interests.
China hosted the 'Third Belt and Road Forum for International Cooperation' (BRF) on October 17-18, 2023, marking the tenth anniversary of the Belt and Road Initiative (BRI). At the opening ceremony, President Xi outlined the original objectives of the BRI and called for "building an open, inclusive, and interconnected world for common development". To advance high-quality joint BRI cooperation, Xi announced eight steps, including building a multidimensional connectivity network, supporting an open world economy, and advancing green development.
Xinhua stressed that BRI provides "Chinese solutions to global development issues" and has created a "new paradigm for international cooperation rising above geopolitical games". In the backdrop of Chinese grandstanding on BRI, President Biden asserted that the US is collaborating with G7 nations to compete with the BRI which has increased the debt burden for participating nations.
Chinese Foreign Minister, Wang Yi, visited Washington from October 26-28, 2023, as part of continuing high-level diplomatic engagements between the US and China. The two sides are working together on a meeting between President Biden and President Xi at the Asia-Pacific Economic Cooperation (APEC) Summit in San Francisco on November 14, 2023. Earlier, a bipartisan delegation of US Senators led by Majority Leader Chuck Schumer met with President Xi in Beijing on October 9, 2023. In his remarks, President Xi reiterated that the common interests of China and the US far outweigh their differences, and their success is an opportunity rather than a threat to one another.
A US Congressional report titled 'America's Strategic Posture' released on October 12, 2023, called for expanding US military power, especially its nuclear weapons modernization program, in preparation for a possible simultaneous nuclear war with China and Russia. Chinese state media expressed concern about the report, warning that "Washington was playing with fire and posing an immeasurable threat to world peace".
In his address at the Beijing Xiangshan Forum, General Zhang Youxia, Vice Chairman of the Central Military Commission, accused "certain countries" of "stirring trouble around the world," and underscored Chinese red lines concerning Taiwan.
On October 24, 2023, China's National People's Congress (NPC) removed General Li Shangfu from his positions as State Councillor and Defence Minister. The NPC Standing Committee did not provide any explanation for Li's removal. Analysts believe that General Li's removal and other military purges like those in the PLA Rocket Force, initiated by President Xi, are a result of his anti-corruption campaign demanding absolute loyalty of the PLA to the CPC's leadership.
Amidst Beijing's efforts to boost the country's sluggish post-covid economic recovery, China's economy grew 4.9 percent year-on-year in the third quarter of 2023. For the first three quarters of 2023, the economy grew 5.3 percent.
Reformist former Chinese Premier, Li Keqiang, died of a heart attack on October 27, 2023. Wu Zunyou, an epidemiologist who was instrumental in driving China's zero-covid policy, also passed away on October 27, 2023

.