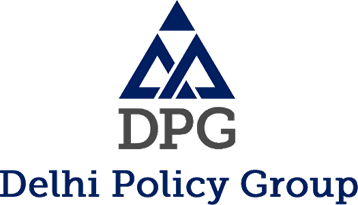 DPG China Monitor
China Monitor
Date:
August 01, 2023
Download
The month saw heightened Chinese military activity from Ladakh to Arunachal Pradesh. Even as the 19th round of Corps Commanders' meeting is yet to take place, China has refused troop disengagement at the strategically located Depsang Plains, as also Demchok, in Eastern Ladakh. This stepped-up PLA activity is underway along all three sectors of the LAC, that includes its Western (Ladakh), Middle (Uttarakhand and Himachal Pradesh), and Eastern (Sikkim and Arunachal Pradesh) sectors.
There were several high-level interactions between Indian and Chinese leaders during the month. On July 14, 2023, External Affairs Minister, Dr. S. Jaishankar, met with Wang Yi, Director of the Office of the Central Commission for Foreign Affairs, on the sidelines of the ASEAN Regional Forum's (ARF) Foreign Ministers' meeting in Jakarta. Dr. Jaishankar reiterated the importance of resolving all "outstanding issues related to peace and tranquillity in border areas" amid the current standoff. National Security Advisor, Ajit Doval, expressed concern regarding the erosion of "strategic trust" between the two countries during a meeting with Wang Yi on the sidelines of the BRICS NSAs' meeting on July 24, 2023.
Wang Yi, on his part, reportedly urged the two countries to overcome obstacles and restore healthy and stable relations by "enhancing mutual strategic trust" and "focusing on consensus and cooperation".
India's Minister of State for Information Technology, Rajeev Chandrasekhar, declared that India is open to Chinese investment despite border tensions between the two countries, as long as its businesses comply with Indian laws.
China has rolled over a USD 2.4 billion loan to Pakistan for the second year in succession. This is seen as a move to boost Pakistan's foreign exchange reserves, which are just enough to pay for two months' imports.
On July 4, 2023, Chinese President Xi Jinping addressed the 23rd meeting of the Council of Heads of State of the Shanghai Cooperation Organisation (SCO) hosted virtually by India. Xi noted that the world is undergoing unprecedented changes and called for strengthening solidarity and trust, maintaining regional security, promoting economic growth, fostering bonds between different civilisations, and promoting global governance and multilateralism.
A month after he disappeared from public view, China's National People's Congress (NPC) removed Qin Gang from his position as Foreign Minister and appointed Wang Yi in his place. There was no explanation provided by the NPC Standing Committee for the sudden removal of Qin Gang.
President Xi met with former US Secretary of State, Henry Kissinger, in Beijing on July 20, 2023. Xi praised Kissinger's contribution to the promotion of Sino-US relations, describing him as an "old friend". Moreover, Xi reiterated that China and the US can prosper together and urged Kissinger to contribute to re-establishing healthy relations between the two countries. On his part, Wang Yi urged Washington to show "Kissinger-style diplomatic wisdom" in its China policies.
On July 7, 2023, US Treasury Secretary, Janet Yellen, met with Chinese Premier Li Qiang in Beijing, as part of ongoing US-China trade and economic consultations. Premier Li underscored the importance of a stable China-US relationship, mutual benefit as the essence of bilateral economic relations, and the need to prevent trade and economic relations from becoming politicised. Even as Secretary Yellen stressed the importance of "healthy competition", a Global Times editorial reiterated that Washington's flawed perception of China is the root cause of problems in the US-China relationship.
US-China tensions over Taiwan continue unabated. President Xi inspected the headquarters of the PLA Eastern Theatre Command (Opposite Taiwan) on July 6, 2023, and called on the PLA to strengthen its war readiness.
Germany unveiled its China strategy aimed at recalibrating ties with its top trading partner. The strategy highlights the need for Germany to reduce its economic dependence on China, particularly in critical sectors, and 'de-risk'.
Amidst the growing technology competition with the US-led West, China has restricted exports of germanium and gallium, two critical minerals crucial to semiconductor production and other high-tech products.
At its Summit which took place in Vilnius, Lithuania on July 11-12, 2023, NATO reaffirmed its commitment to "address the systemic challenges posed by China to Euro-Atlantic security". China responded that the NATO Communiqué contradicts the truth and is a "product of Cold War mentality". It warned NATO not to pursue a zero-sum mindset that would destabilise Europe and the Asia-Pacific region. Meanwhile, continuing the deepening of the China-Russia strategic partnership, the two countries held a 'Northern/Interaction-2023' naval exercise in the Sea of Japan.
China was described as an "unprecedented and greatest strategic challenge" in Japan's Defence White Paper of 2023. Rejecting this assertion, Beijing reminded Japan that it upholds world peace and stability and does not challenge or threaten anyone, adding that "Japan is moving down the path of military expansion that poses a serious threat to regional and global peace".
China's uneven post-pandemic economic recovery has generated concerns about faltering private sector confidence, high youth unemployment, and property market risks
.