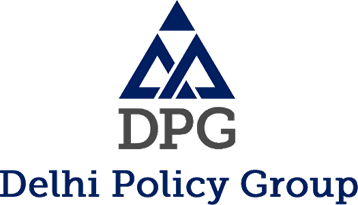 DPG China Monitor
China Monitor
Date:
July 03, 2023
Download
China is augmenting its deployment and infrastructure across the LAC both at operational and tactical levels to diversify its offensive capabilities. These developments come amidst discussions to hold the next (19th) round of senior military commanders' meeting at an early date. China is also improving the habitat of its troops, by constructing several solar and hydropower plants near the LAC to cater for extreme climate conditions.
To counterbalance China's infrastructure development, India too is considering steps to improve its ground situation. A major step towards this is a plan to construct a tunnel under the Brahmaputra River that will reduce deployment time to the LAC in the Eastern Sector.
Amidst the ramped-up military preparations by both sides, India's Defence Minister, Rajnath Singh, termed the border standoff with China a matter of "perception differences", asserting that India's honour and self-respect would not be compromised. Prime Minister Narendra Modi, too, in a press interview, reiterated India's long-standing position that relations with China cannot be normalised until peace and tranquillity is restored along the border.
During Prime Minister Narendra Modi's visit to the US during the month, President Biden referred to the US-India relations as "one of the most significant relationships of the 21st century". Chinese state media suggested that the US will spare no effort in courting India and giving benefits in exchange for India's support for the US's China containment policy. A Global Times editorial, however, concluded that given India's strategic autonomy and "history of making calm and sober choices", the "US will lose its huge bets in China's neighbourhood".
US Secretary of State, Antony Blinken, visited Beijing on June 18-19, 2023. President Xi, during his meeting with Secretary Blinken, reiterated the "need for a stable China-US relationship", adding that "the world is big enough to accommodate China and the US's respective development and common prosperity". Chinese Foreign Minister Qin Gang on his part warned Secretary Blinken that the US-China relationship is at its "lowest point" since its establishment, and that the Taiwan issue remains the most significant red line between the two nations.
Secretary Blinken's visit has largely been seen in China as Washington's attempt to "correct its misperceptions (misguided policies) toward China" and work together in the same direction to improve bilateral ties. President Biden's remarks comparing President Xi to a "dictator" briefly sparked a renewed war of words between the two countries.
China's National People's Congress (NPC) passed a new law governing the country's foreign relations in response to acts of containment, interference, and sanctions. According to Wang Yi, Director of the Office of the Foreign Affairs Commission of the CPC Central Committee, this law will serve as a "deterrent" to sanctions while safeguarding national sovereignty and security.
Chinese Premier Li Qiang visited France and Germany from June 18-23, 2023, to revitalise trade ties with Europe. Premier Li described the West's call for "de-risking" as a "false proposition" and reiterated China's commitment to free trade and market economy. As a follow-up of these efforts, Chinese state media claimed that European public opinion on China has become more pragmatic and rational, sighting German Chancellor Olaf Scholz's rejection of all forms of decoupling. On the other hand, the EU unveiled a draft of its first economic security strategy, which aims to restrict autocratic governments' access to European technologies which are vital to economic security.
During the 20th Shangri-La Dialogue, held in Singapore from June 2-4, 2023, there were sharp differences between the US and Chinese defence ministers on security issues. Till date, China has not agreed to resuming mil-to-mil dialogues with the US. At the conference, Li Shangfu, China's Defence Minister, elaborated on Beijing's 'Global Security Initiative' (GSI), which he claimed presents a path to true, sustainable security for the Asia-Pacific in contrast to the US's bloc confrontation approach. He reiterated Beijing's commitment to reunifying Taiwan peacefully but warned that China would not renounce the use of force.
Meanwhile, China continued its Taiwan encirclement flights by PLAAF H-6K bombers. China and Russia held a joint aerial strategic patrol over the East China Sea and the Sea of Japan, deploying two Chinese H-6K and two Russian Tu-95 bombers.
On June 23, 2023, Russian military headquarters in the southern city of Rostov-on-Don was briefly taken over by Yevgeny Prigozhin's Wagner Group (a private Russian paramilitary group). China, reacting to these developments, expressed support for Russia in maintaining national stability, noting that the Wagner Group incident was "Russia's internal affair". Within Chinese academic circles, however, there were murmurs about its possible negative consequences for China.
The economic recovery in China continues to be sluggish, as factory activity contracted in May 2023 owing to weak demand

.