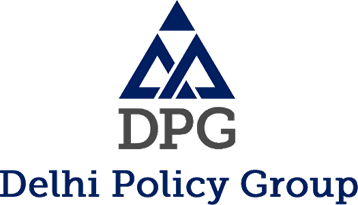 DPG China Monitor
China Monitor
Date:
May 02, 2023
Download
The month saw a number of important bilateral meetings. Defence Ministers of India and China met on April 27, 2023 in New Delhi, ahead of the Shanghai Cooperation Organisation (SCO) Defence Minister's meeting. The Indian Minister, Rajnath Singh, categorically conveyed that the "development of India-China relations is premised on the prevalence of peace and tranquillity at the borders", and that "all issues at the LAC need to be resolved in accordance with the existing bilateral agreements and commitments". China's Defence Minister, Gen. Li Shangfu, maintained the usual Chinese stand that the situation on the border was "generally stable", calling on the two sides to take a long-term view of bilateral relations by "placing border issue at an appropriate place".
The two statements highlight a clear discrepancy in approach to the resolution of India – China relations. India is primarily focused on the primacy of resolution of the border issue as a first step in normalising relations. China on the other hand believes, situation on the borders to be relatively stable to resume normal bilateral relations.
On April 23, 2023, Indian and Chinese military commanders met for their 18th round of talks on the Ladakh standoff. Their focus was on disengagement from the two remaining friction points of Depsang Plains and Demchok, along with de-escalation from five patrolling points which have been converted into "buffer zones". The meeting remained inconclusive, with no agreement on disengagement or de-escalation. There was no joint statement.
Earlier, New Delhi rejected China's attempts to rename 11 places in India's state of Arunachal Pradesh, underscoring that the state has been and continues to be an integral and inalienable part of India. In an important development, Home Minister Amit Shah launched 'Vibrant Villages Programme' in Kibithoo village of Arunachal Pradesh. This development scheme aims to boost living conditions and employment prospects in the border states of Arunachal Pradesh, Sikkim, Uttarakhand, Himachal Pradesh and the Union Territory of Ladakh,
giving a fillip to the border management strategy along the LAC.
Bangladesh unveiled its 'Indo-Pacific Outlook', a move seen as a full embrace of the US-led Indo-Pacific Strategy. The step appeared to be aimed at countering assertive moves by China as part of its BRI.
Deepening its footprints in Sri Lanka, China is reportedly considering setting up a radar base in the jungles near 'Dondra Bay' in South-eastern Sri Lanka. Once established this would allow China to monitor strategic assets in southern India, Indian Navy's activities in the Indian Ocean Region, and even US military activities in Diego Garcia.
US-China relations continued to worsen. Following reports that the US has sent 200 military personnel to train Taiwan's troops, Beijing warned Washington against any form of military cooperation with Taiwan. Earlier, China strongly condemned Taiwanese President Tsai Ing-wen's meeting with the US House of Representatives Speaker Kevin McCarthy. In response, the PLA held combat readiness exercise 'Joint Sword', aimed at testing Chinese capabilities to undertake joint operations in a Taiwan contingency.
Adding to Chinese concerns, President of the Republic of Korea, Yoon Suk Yeol, observed that Taiwan is not simply an issue between China and Taiwan, but like North Korea, it is a "global concern". G7 Foreign Ministers in their communique also reiterated concerns about developments in Taiwan, Hong Kong, Xinjiang, and Tibet.
Amidst growing strategic competition in Northeast Asia, the US and the Philippines carried out a major joint military exercise that included sinking a ship in the South China Sea, in an apparent demonstration of their joint capabilities against intrusive patrolling by Chinese vessels.
Chinese and Russian defence ministers met in Moscow on April 16, 2023, deepening their military cooperation and support for each other's core interests. Reports about China's import of Russian Uranium for its fast-neutron nuclear breeder reactors raised concerns over Beijing potentially producing weapons-grade plutonium, in pursuit of a major build-up of its nuclear weapons arsenal.
On April 26, 2023, President Xi held a phone conversation with Ukraine's President Volodymyr Zelensky. The Chinese President reiterated that dialogue and negotiations was the only viable way to resolve the crisis, adding that China will not add "fuel to the fire" in the Ukraine conflict or seek to benefit from it.
President Xi hosted leaders of France, the European Union, Brazil, Spain, Malaysia, and Singapore. On April 14, 2023, in his meeting with Brazil's President Luiz Inacio Lula da Silva, President Xi highlighted the "overarching strategic and global influence of the China-Brazil partnership", underscoring that Beijing will explore a "greater synergy between its Belt and Road Initiative (BRI) and Brazil's reindustrialisation strategy". Chinese Yuan has become Brazil's second-largest international reserve currency, highlighting "Yuan's global inroads", and "de-dollarisation in US currency settlements".
On April 6, 2023, President Xi held a trilateral meeting with French President Emmanuel Macron and European Commission President Ursula von der Leyen. Major issues touched in the meeting included maintaining stability in relations, practising true multilateralism for global peace, and commitment to the China-Europe relationship which is not targeted, subjugated, or controlled by any third party.
French President Macron stressed on the EU's "strategic autonomy" and called upon Europe to reduce its dependence on the US and avoid getting caught in US-China confrontation.
China's GDP grew by 4.5 percent year-on-year in the first quarter of 2023. President Xi, reacting to this "stronger than expected" rebound, stressed that the economy had resumed normal operations, but there are still challenges in pursuing high-quality development
.