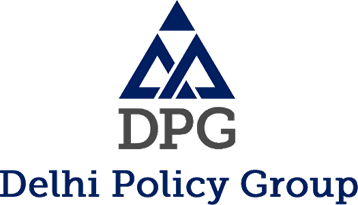 DPG China Monitor
China Monitor
Date:
February 02, 2023
Download
During a Director Generals of Police (DGP) Conference held from January 20-22, a research paper presented by the Superintendent of Police (SP), Leh, highlighted that China has blocked the Indian Army's access at 26 patrolling points along the Line of Actual Control (LAC) in Eastern Ladakh, resulting in the loss of huge swathes of grazing land belonging to local Ladakhi people. So far there has been no comment from the Government on this issue.
​
In the aftermath of the physical scuffle in Tawang, Defence Minister Rajnath Singh has said that India's position to not support any form of war should not be taken for granted, stressing that Indian troops are prepared to face any challenges along the border. Indian Army Chief Gen. Manoj Pande visited units and formations in Eastern Arunachal Pradesh to be briefed on operational preparedness. India has started work on a road along the LAC in Eastern Ladakh that will plug a vital gap in connectivity between the strategically important Pangong Tso and Demchok areas.
On January 20, Chinese President Xi Jinping held a video conversation with the PLA troops stationed along the India-China border in Eastern Ladakh, inquired about their "combat readiness", and asked them to be operationally prepared for any contingencies.

Amidst Sri Lanka's ongoing economic crisis, the Export-Import Bank of China has offered a two-year moratorium on its debt and stressed that it would also support the country's efforts to secure a USD 2.9 billion loan from the International Monetary Fund. Beijing's response came after India stepped in first by providing necessary assurances to Sri Lanka regarding financing and debt relief.

In Afghanistan, the Taliban signed a deal with a Chinese company to extract oil from northern Afghanistan's Amu Darya basin. This is the first major international energy extraction deal the Taliban has signed since taking control of Afghanistan in 2021.

US-China relations have continued to fray. During a WTO meeting on January 27, the two sides engaged in a war of words, with Beijing describing Washington as a "unilateral bully", a rule breaker, and a supply chain disruptor, and the US accusing China of illegal retaliatory measures.

Ahead of US Secretary of State Antony Blinken's visit to China scheduled for February 5-6, Xinhua reiterated the need to bring China-US relations back on track in 2023. It called upon Washington to "see the bigger picture" and "abandon the zero-sum game". On the other hand, citing China as "the greatest strategic challenge in the Indo-Pacific and beyond", the US, UK, and Japan vowed to strengthen their military alliance and security cooperation. Expressing concern, China called upon the three to abandon "zero-sum Cold War mentality", "stop creating imaginary enemies", and "not become disruptors of stability in Asia-Pacific".

In an apparent show of force, the US Navy deployed the 'Nimitz' carrier strike group in the South China Sea (SCS). In response, the PLA deployed the aircraft carrier 'Shandong' and held a series of "confrontational drills" in the same area. In the backdrop of continuing friction, Gen. Mike Minihan, head of the US Air Mobility Command, predicted in a memo to his command that US and China could possibly go to war in 2025.

During his maiden tour of Africa from January 9-16, 2023, Chinese Foreign Minister Qin Gang visited Ethiopia, Gabon, Angola, Benin, Egypt, the African Union, and the Arab League Headquarters. He affirmed that "Africa is a big stage for international cooperation, not an arena for major-power rivalry", and rejected the notion of "debt trap" as a "narrative trap" imposed on China.

South Africa, deepening its defence cooperation with China and Russia, is scheduled to hold joint naval exercises between February 17-27 off the port city of Durban and Richards Bay, a strategically important shipping route connecting Europe and Asia.

In his Spring Festival Greetings (Lunar New Year-Year of the Rabbit), President Xi called upon the Chinese people, especially the youth, to march ahead with "swift actions like rabbits, fully displaying abilities in their respective fields for making tomorrow's China a better place".

Owing to the zero-covid policy and repeated lockdowns, China's economy grew by a mere 2.9 percent in the fourth quarter of 2022, bringing the full-year growth to 3 percent. This is China's second-lowest growth rate since 1976, missing the government's 5.5 percent growth target. However, in his address at the World Economic Forum (WEF) in Davos, Chinese Vice Premier Liu He expressed confidence that the "Chinese economy will see a significant improvement in 2023 with growth returning to normalcy".

Amidst a slowing economy, China's population crisis deepened as its overall population plummeted by 850,000 to 1.4118 billion in 2022, the first such decline in 60 years. This is being seen as a major concern as contraction in the working age population could impact China's future economic growth.