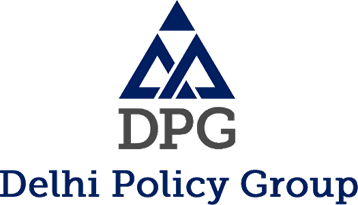 DPG China Monitor
China Monitor
Date:
January 10, 2023
Download
Border tensions flared up in the Tawang Sector in Arunachal Pradesh on December 9, following an attempted Chinese intrusion in the Yangtse area. This was the first reported incident of escalation post the Galwan clash in 2020. India's Defence Minister Rajnath Singh stated that the PLA troops had tried to "transgress the LAC to unilaterally change the status quo". On the other hand, Beijing claimed that the PLA during a "routine patrol encountered obstruction from the Indian troops who illegally crossed the LAC".

Chinese Foreign Minister Wang Yi, while addressing a symposium on China's Foreign Relations, reiterated intent "to work with India in the direction toward steady and sound growth of China-India relations".

Wang Yi has been appointed as the Director of the Office of the Foreign Affairs Commission of the CPC Central Committee. Qin Gang, presently the Chinese Ambassador to the United States (US), will succeed Wang Yi as China's new Foreign Minister.

The 17th round of India-China Corps Commander Level Meeting was held on December 20, in the shadow of the skirmish in Tawang. The two sides exchanged views on the resolution of the remaining issues along the LAC in the Western Sector of Ladakh in an open and constructive manner.

Meanwhile, India successfully tested the nuclear-capable ballistic missile Agni V, capable of hitting targets beyond 5,000 kilometers. Concerned with China's build-up and intrusions, development of infrastructure has been prioritised by India in Arunachal Pradesh, including a 2,000-km-long Arunachal Frontier Highway (which has been objected to by China in the past).

Following China and Pakistan's decision to extend CPEC to Afghanistan, Pakistan's Prime Minister Shehbaz Sharif invited Turkey to join it too at the behest of China. China considers Turkey's involvement as significant given its geostrategic position at the intersection of Europe and Asia, giving CPEC an image of an international project, weakening India's objections.

As a more pro-China government took office in Nepal, China stepped up efforts to revive the Trans-Himalayan Railway Project creating an alternate route for trade and transportation, other than India. Nepal's new Prime Minister Pushpa Kamal Dahal ("Prachanda") inaugurated a regional international airport at Pokhara, built with Chinese assistance.

The US continued deepening its security cooperation with Taiwan, promising billions of dollars in aid over the coming years. The PLA retaliated by holding cross-service "joint combat-readiness security patrol" and "joint firepower striking exercise" in the waters and airspace around Taiwan. Further, China strongly criticised the Pentagon's 2022 Report on Military and Security developments claiming it to be part of the US's "cold war mentality", "old trick of hyping up the so-called China military threat", and "interference in Taiwan question".

As the tensions over Taiwan continue to mount, in a bid to boost China-Russia defence cooperation, the two countries held weeklong naval drills in the East China Sea. In another development, highlighting China's growing engagement with the Middle East and the Arab world, President Xi Jinping attended 'China-Arab States Summit' and 'China-Gulf Cooperation Council (GCC) Summit in Saudi Arabia, on December 9.

Responding to strategic challenges posed by China, Russia, and DPRK, Japan revised its "National Security Strategy", "National Defence Strategy", and "Defence Force Preparedness Plan" marking a transformational shift in Tokyo's "defence only" military posture maintained since the end of WWII. Criticising Japan, the Global Times asserted that Tokyo is "fracturing the security pattern in East Asia", advising it to "take it easy".

Owing to nationwide protests against stringent zero-covid policy, China adopted new anti-covid measures easing the burden of lockdowns, lengthy quarantines, and regular mass testing. State media highlighted country's 10 new measures against Covid-19, which effectively abolished the zero-covid policy, as "adherence to the original intention and logic of epidemic prevention and control". Notwithstanding, the reality is that China's hospitals are witnessing a giant wave of Covid-19 infections and a shortage of medicines as well as health workers. Morgues are being overwhelmed as the death toll largely among the elderly is soaring.

The Political Bureau of the CPC Central Committee convened the "Central Economic Work Conference" to analyse China's economic policies for 2023. The meeting called for "proactive fiscal and prudent monetary policy ensuring economic stability with steady progress". As part of its long-term development goals extending to 2035, China issued guidelines to "boost domestic demand".

Amidst growing global economic uncertainties, the World Bank forecast China's GDP growth to slow down to 2.7 percent in 2022, and to grow by 4.3 percent in 2023.