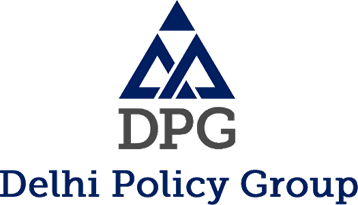 DPG China Monitor
China Monitor
Date:
December 05, 2022
Download
The PLA's induction of three combined arms brigades from Eastern and Southern Theatre Commands (each brigade with around 4500 troops) to the Western Theatre Command along the Line of Actual Control (LAC) has created doubts over China's commitment to disengagement and de-escalation along the LAC. To keep an eye on Chinese air force's activities in Ladakh, India is planning to ramp up air defence cover by deploying locally (Indian) made radars over the next few years.

China objected to the eighteenth edition of the India-US joint military exercise 'Yudh Abhyas' held in Uttarakhand, around 100 kilometres from the LAC, saying it violated the "spirit" of 1993 and 1996 border agreements. India rejected these claims, making it clear that a third party had no role in its decisions to conduct bilateral military exercises. In another development, Canada released its Indo-Pacific Strategy terming China an "increasingly disruptive" global power, while calling India a "crucial partner".

To underline its ambitions in the Indian Ocean, China organised a meeting of 19 regional countries, excluding India. Australia and the Maldives reportedly denied attending. Kevin Rudd, former Australian Prime Minister, delivered the keynote address.

Amidst political chaos at home, Pakistan's Prime Minister Shehbaz Sharif met President Xi Jinping in Beijing on November 2. The two leaders stressed the importance of the China-Pakistan "All-Weather Strategic Cooperative Partnership" and advocated stronger defence and security cooperation. PM Sharif reiterated Pakistan's support for China's position on Taiwan, the South China Sea, Hong Kong, Xinjiang, and Tibet.

Ahead of the G20 Summit in Bali, Chinese President Xi Jinping and U.S. President Joe Biden held their first in-person meeting, covering a range of issues such as differences over Taiwan, the Ukraine conflict, and managing U.S.-China competition. President Biden expressed concerns about "China's coercive and increasingly aggressive actions toward Taiwan", but indicated that Beijing does not appear to have any "imminent" plans to invade Taiwan. In the aftermath of the Xi-Biden meeting, the two countries have resumed dialogues in various important fields that were suspended after U.S. House of Representatives Speaker Nancy Pelosi's visit to Taiwan. People's Daily editorial argued that the "Head of State diplomacy has charted the course for U.S.-China relations for in-depth communication which include, clarifying intentions, each other's red lines, preventing conflicts, and setting the direction for exploring cooperation".

A report published by the Pentagon on China's military highlighted that China likely possesses 400 nuclear warheads, and this number could triple if the present pace of production continues.
Even as the European Union (EU) emphasises the need to reduce reliance on the Chinese economy, German Chancellor Olaf Scholz and European Council President Charles Michel met President Xi Jinping in Beijing underscoring, the EU countries do not want to choose sides between the U.S. and China, and would not like to see a world divided into two blocs. On the other hand, China-Russia continued deepening their strategic partnership with the focus of their military drills and joint air patrols being the Western Pacific.

Chinese President Xi Jinping addressed the 17th G20 Summit in Bali, Indonesia on November 16, and the 29th Asia-Pacific Economic Cooperation (APEC) Economic Leaders Meeting in Bangkok, Thailand on November 18. As the world leaders gathered in two Asian cities for G20 and APEC meetings, Xinhua asserted that it marks an "Asian moment in global governance" and called for "pooling Asian wisdom for better global governance". In his address at the G20 Summit, President Xi Jinping amidst growing global uncertainties, called upon member states to remain committed to the group's founding purpose of "unity and cooperation", "spirit of solidarity", "upholding the principle of consensus" while "opposing division and confrontation". Chinese Premier Li Keqiang in his address at the 25th China-ASEAN Summit noted that "picking sides [between the U.S. and China] should not be our choice", [rather], "openness and cooperation are the viable ways of meeting common challenges".

Despite a slowing economy, China once again imposed lockdowns in several major cities owing to surging COVID-19 cases, giving rise to nationwide protests against President Xi Jinping's stringent zero-covid policy. The IMF called upon Beijing to "recalibrate" its coronavirus containment measures to bring the Chinese economy back on track.

China's 'Mentian' lab module docked with 'Tiangong' space station, and the country launched Shenzhou-15 manned space mission, two major steps toward the completion of the space station as part of intensified efforts for space exploration.