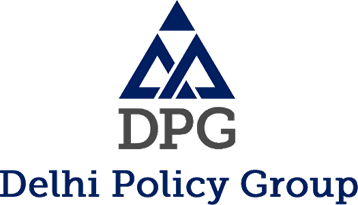 DPG China Monitor
China Monitor
Date:
September 04, 2022
Download
Following the largely unproductive 16th military commanders' talks, local commander level talks were held on August 2 to discuss Confidence Building Measures (CBMs) along the Line of Actual Control (LAC). India flagged the issue of repeated airspace violations by China, in violation of the existing "Agreement on Maintenance of Peace and Tranquillity along the LAC in India-China Border Area" of 1996, that prohibits the operation of combat aircraft within 10 Km of the LAC.

China has resorted to massive military and infrastructure development across the LAC aimed at reducing mobilisation time. India has also scaled up infrastructure development and surveillance along the border. Meanwhile, Tibetan spiritual leader HH the Dalai Lama's recent visit to Ladakh has added to existing bilateral tensions.

India is slated to hold the 18th edition of high-altitude war-games with the US in the Auli area of Uttarakhand, in the proximity of the LAC, from October 18-31, 2022. China has objected to the India-US military drills citing "violation of border pacts" and stressing that the India-China border issue does not need third-party interference. These claims were rejected by India's Ministry of External Affairs.

China's ballistic missile and satellite tracking ship 'Yuan Wang 5' docked at the strategically important Hambantota port in Sri Lanka from August 16-22. Even as India expressed concerns about the ship's technical capabilities, Sri Lanka granted port access to the vessel on the condition that it will keep its Automatic Identification System (AIS) switched off within the country's Exclusive Economic Zone (EEZ) and no scientific research would be conducted in its waters. Sri Lanka's capitulation came against major debt restructuring by China and as a prelude to an IMF bailout package.

As a result of Pakistan's severe economic and internal security crisis, the China-Pakistan Economic Corridor (CPEC) Authority has been scrapped. Meanwhile, China's attempt to expand arms sales has come under the scanner as the Bangladesh Army has expressed displeasure with the quality of military supplies received from China, including tank ammunition and the upgradation of T-59 tanks. Beijing is reportedly attempting to develop a submarine base in the Cox's Bazar province, following an agreement to sell two Ming class submarines to Bangladesh.
Following talks between the Foreign Ministers of Nepal and China, Beijing has pledged Rs. 15 billion (CNY 800 million) in grant assistance to Nepal.

US House of Representatives Speaker Nancy Pelosi's official visit to Taiwan created a new crisis in China-US relations. Responding to "vicious" and "provocative" actions of the US, Beijing launched joint military exercises around Taiwan and suspended eight official military dialogues and cooperation channels with the US. A People's Daily editorial warned that on the issue of Taiwan, "the will of the [Chinese] people cannot be defied and those who play with fire will end up getting burnt".

Shortly after the Pelosi visit, Beijing issued a White Paper titled "The Taiwan Question and China's Reunification in the New Era" envisioning a new special administrative region (SAR) for Taiwan. It warned Taiwan separatists and the US-led West that China will work with "utmost sincerity towards peaceful reunification", but Beijing "will not renounce the use of force, and reserves the option of taking all necessary measures".

As these tensions over Taiwan continue to mount, the US and China are planning for a face-to-face meeting between Presidents Xi Jinping and Joe Biden during the forthcoming G-20 Summit in Indonesia.

China's state media has described "China-Russia relations as being crucial to defend global stability and counter the US hegemony". China is participating in the multilateral military exercise 'Vostok-2022' scheduled to be hosted by Russia from August 30-September 5, 2022. India is also among nations participating in the exercise.

At the 10th NPT Review Conference, China underscored "AUKUS nuclear submarine cooperation" and replication of "nuclear sharing" in the Asia-Pacific as major developments undermining the international nuclear non-proliferation regime.

The Communist Party of China (CPC) will hold the seventh plenary session of the 19th CPC Central Committee on October 9. The 20th Party Congress will be convened on October 16, 2022, at which the CPC will elect a new Central Committee and President Xi Jinping is likely to be appointed for a third term as the CPC's General Secretary. In the run-up to the Party Congress, China has once again imposed COVID-19 lockdowns in various parts of the country, including areas surrounding Beijing.

Amidst concerns about slowing economic growth, the CPC Politburo called for provinces to strive for the best economic outcomes while striking a balance between growth, Covid-19 control, and national security. To stabilise the country's flagging economy, China's State Council announced a spending package worth USD 146 billion.

Beijing has ramped up drought relief efforts in various parts of the country as China faces one of its worst heatwaves in at least 60 years. The drought is causing a power crunch, while also posing severe challenges for the country's autumn harvest and threatening food security.

The US and China signed an agreement granting Washington access to US-listed Chinese companies' audit data, which had become necessary to avoid the delisting of Chinese companies from US bourses.