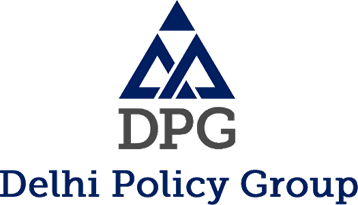 DPG China Monitor
China Monitor
Date:
January 02, 2022
Download
Two months after the 13
th
round of senior army commanders' meeting that ended in a deadlock, China responded positively to resuming the talks to take forward the process of disengagement from remaining friction points along the LAC in the western sector. Open Source Intelligence (OSI) reports however indicate that, despite agreed disengagement at the friction points of Galwan, Gogra and Pangong Tso, Chinese forces continue to remain in proximity of these locations, particularly in the Galwan valley and east of Kongka La. Further, there are reports that China is developing a new garrison at Kangxiwar, located 25Km from the LAC near Aksai Chin.
Meanwhile, addressing the fifth Indian Ocean Conference in Abu Dhabi on December 5, the Indian External Affairs Minister, Dr. S. Jaishankar, spoke about China
'
s rise and aggravating territorial tensions across Asia, underscoring that the consequences of China
'
s growing capabilities are particularly profound because of the extrapolation of its domestic seamlessness to the world outside.
In India
'
s neighbourhood, Pakistan was reported to have acquired 25 Chinese J-10C fighter jets from China in response to India's acquisition of 36 fourth generation Rafale aircraft. China reportedly signed a contract with the Pakistan government for construction of a 3021 km oil pipeline from Gwadar Port to Xinjiang. Elsewhere, a visit by the Chinese Ambassador to Sri Lanka
'
s Tamil-majority Northern Province sparked speculation about China's efforts to expand its footprint in Sri Lanka
'
s Northern provinces.
The Chinese state media widely criticised President Biden
'
s
"
Democracy Summit", calling the participants
"
anti-China clowns". The
"
summit" was described as a useless show to cover the real problems of Western democracy and provide a platform for anti-China forces, such as Hong Kong separatists and Taiwan secessionists, to gain attention. Simultaneously, China's State Council issued a white paper on the country
'
s political system titled
"
China: Democracy That Works".
China reacted sharply to the Pentagon
'
s 2021 Global Posture Review (GPR), with the People
'
s Daily describing it as full of
"
Cold War mentality",
"
embodiment of US
'
s age-old hegemonic mindset" and a result of Washington
'
s
"
habit of maintaining hegemony with military means". Meanwhile, Beijing continued its aggressive posturing in the South China Sea (SCS), Taiwan strait and the Western Pacific. The PLA Navy
'
s aircraft carrier
'
Liaoning' held drills in waters east of Japan
'
s Okinawa, while the aircraft carrier
'
Shandong
'
conducted combat exercises in the SCS. Chinese analysts observed that
"
it is only a matter of time before Liaoning and Shandong form a powerful carrier group that can cover an even wider range of sea and air regions".
Amidst heightened tensions over Russia amassing troops along the border with Ukraine and Moscow
'
s growing friction with Europe and the United States, Chinese President Xi Jinping supported Russian President Vladimir Putin in his push for obtaining Western security guarantees against NATO
'
s eastward expansion. In turn, President Putin
"
strongly supported China
'
s efforts to protect each other
'
s key national interests and firmly opposed attempts to drive a wedge between the two countries." Importantly, Xi and Putin pledged to accelerate their efforts to form
"
independent financial infrastructure" to service trade between the two countries.
The European Commission and the High Representative for Foreign Affairs and Security Policy launched its
'
Global Gateway
'
initiative on December 1, which aims to countervail the Belt and Road initiative through transparent, rules-based, infrastructure and connectivity projects.
President Xi Jinping chaired a meeting of the Political Bureau of the Communist Party of China (CPC) to analyse economic policies for 2022. The CPC leadership emphasised the importance of safeguarding
"
macroeconomic stability",
"
keeping major economic indicators within an appropriate range" while
"
maintaining social stability to prepare the Party for 20
th
National Congress" in 2022.
Amidst growing technology competition with the US, China issued its first white paper on export controls urging greater engagement toward shaping
"
fair, reasonable and non-discriminatory" global export controls.