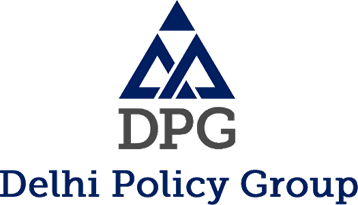 DPG China Monitor
China Monitor
Date:
October 04, 2021
Download
Even after seventeen months of border standoff, India-China relations remain tense and their outlook uncertain. The People's Liberation Army (PLA) continues its build-up and operational posturing in Eastern Ladakh amidst attempts at disengagement and restoration of the status quo. On the diplomatic front, India's External Affairs Minister Dr. S. Jaishankar met his counterpart Wang Yi on the side lines of the SCO (Shanghai Cooperation Organisation) summit, emphasising once again that completion of the disengagement process and restoration of peace and tranquillity along the LAC is essential for the overall development of bilateral ties.

At an India-China Track II Dialogue (virtual) co-hosted by MPIDSA and Sichuan University, Indian and Chinese envoys made contrasting remarks highlighting the chasm in bilateral relations. Chinese Ambassador Sun Weidong emphasised the need for both countries to view their bilateral relations from a comprehensive rather than one-sided perspective, repeating a point often made by the Chinese diplomats, urging India to put the boundary issue on the back burner while developing broader relations. He also contended that both countries should adhere to strategic autonomy, avoiding "small cliques" (the Quad) to contain a third party. Ambassador Vikram Misri countered that if both sides were to pick up the threads of bilateral cooperation, it is important to complete the ongoing process of disengagement, maintaining that unilateral shifting of goalposts is not acceptable. He also advised China to avoid the tendency of "viewing bilateral relations through the prism of its relations with the third country".

On the eve of the "Quad" leadership summit, China accused India of illegally encroaching into the Chinese territory and held it responsible for the Galwan valley clash in June 2020. India issued a rebuttal, saying Chinese accusations"have no basis in facts" and holding China's provocative behaviour and its unilateral attempt to alter the status quo as the real cause for the altercation and continued tensions.

In the military domain, China continues to boost infrastructure development in its western region. The PLA is building 30 civil airports in Xinjiang and Tibet that will significantly enhance military mobilisation, undertaking construction activity in the Depsang plains, and setting up seven new encampments in Eastern Ladakh.

In another significant development, Beijing appointed General Wang Haijiang, a Vietnam War veteran, as the new commander of the PLA Western Theatre Command (WTC). Gen. Haijiang is the fourth commander to head the WTC since the Eastern Ladakh standoff began in May 2020. There is little clarity on the rationale for such frequent changes, except that these may be determined by the unhappiness of the CMC over handling of the border situation.

China's political overtures towards the Taliban-led interim government in Afghanistan continued. The Taliban is wooing China to help in Afghan reconstruction as part of the BRI, as also to meet mounting humanitarian challenges. China and Pakistan continued their joint push for influence in Afghanistan. Elsewhere in South Asia, Chinese activities included encroachments into Nepal's Humla district, raising national security concerns. Proposed Chinese infrastructure projects in Northern Sri Lanka, barely 50 km from the Indian coastline, raised concerns in the Indian security establishment. Meanwhile, an Indian company was awarded a $700 million project for developing the western terminal at Colombo port, while other Indian companies were awarded multi-million dollar development assistance projects in the Maldives.

In China-US relations, sparring over trade, defenceand technology issues continued during the month. Beijing reacted strongly to the new AUKUS security alliance, saying that it will accelerate regional instability and insecurity by promoting an arms race in the region. Commentaries in the Chinese media urged strengthening of China's underwater and anti-submarine warfare capability, which was seen as inferior to that of the US.

European Commission President Ursula von der Leyen signalled the EU's concerns over China's growing assertiveness and rivalry with the US which has increased tensions in the Indo-Pacific, making it hard for Europe to remain neutral. In the first official strategic dialogue with Chinese Foreign Minister Wang Yi since June 2020, the EU's top diplomat Josep Borrell spoke about Brussels' plans to expand relations with Taiwan, "though without any recognition of statehood".

Signs of growing economic uncertainty emerged in China. Manufacturing activity slipped into contraction in August 2021 for the first time since April 2020. A continuing chip crunch is taking a heavy toll on China's automotive industry. Concerns mounted over real estate giant Evergrande defaulting on its debt obligations. An on-going power crisis, together with the spread of the Delta variant of the coronavirus, supply chain bottlenecks and high commodity prices have dampened China's economic growth prospects. However, the state media continued to maintain that the "country's economy remains resilient and on the path of recovery".

Amidst the ongoing crackdown on big-tech, Chinese President Xi Jinping and his top economic advisor, Vice Premier Liu He, stepped in to reassure the country's entrepreneurs and investors. The state media asserted that the big-tech crackdown "does not indicate a departure from decades of market opening and engagement with the world; rather, it reinforces China's commitment to reforms and further opening of the economy". Reportedly, China's digital economy reached USD 6.07 trillion (CNY 39.2 trillion) in 2020, accounting for 38.6 percent of the country's GDP.
China's State Council adopted the 14th Five-Year Plan (2021-2025) for new infrastructure development to "spur domestic demand" and shape China's "economic transformation". Beijing is focusing on increasing investments in telecommunications networks, satellite navigation, industrial internet, smart logistics and transport sectors over the next five years. China has also ramped up efforts to protect intellectual property rights by releasing a 15-year plan (2021-2035) for IPR development. The guidelines demand stricter IPR protection, higher public satisfaction, and greater market value of IPRs by 2025.

In a strategic move aimed at upstaging the US, China formally applied to join the Comprehensive and Progressive Agreement for Trans-Pacific Partnership (CPTPP), putting pressure on the regional arrangement co-sponsored by Japan, Australia and Canada. Taiwan also applied for membership of CPTPP.

In military domain, discontent is brewing over large scale restructuring and military reforms, leading to nearly 300,000 soldiers being demobilised from service. Veterans are demanding jobs in government institutions and state-owned enterprises. To express their resentment, some 200 veterans from different parts of China gathered at the Central Military Commissions' Petitioning Bureau to protest against their retrenchment.