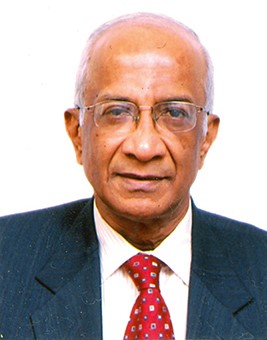 Dr. V.S. Seshadri
Senior Consulting Fellow
Dr. Seshadri joined the Indian Foreign Service in 1978 and served in several diplomatic posts during his career that included Nairobi, Brussels, Bangkok, Tehran and Washington DC. He was also on deputation to the Ministry of Commerce from 1999 to 2003 when he was the Joint Secretary responsible for WTO matters. Dr.Seshadri was the first resident Ambassador of India to Slovenia, Ljubljana from 2007 to 2010. He then went on to serve as India's Ambassador to Myanmar, in Yangon from 2010 till 2013. On return to India he held the position of Vice-Chairman of the think tank Research and Information System for Developing Countries (RIS), New Delhi from 2014 upto 2017. Thereafter he was also associated with CII in connection with a study project relating to RCEP. Dr. Seshadri had his college education in Bangalore and Hyderabad and secured his PhD. in Applied Mathematics from the Indian Institute of Science, Bangalore in 1978. Dr Seshadri has contributed a number of research articles and discussion papers on trade and other international economic issues.
India-US Trade: Prospects for an elusive limited trade deal and a looming big deal

Date: March 06, 2020

Read more

China Rises Further in Myanmar

Date: January 22, 2020

Read more

Optimising FTA Utilisation

Date: January 11, 2020

DPG Policy Brief, Vol. V, Issue 2: Optimising FTA Utilisation%u200B by Dr. V.S. Seshadri

Read more
Past publication not found...