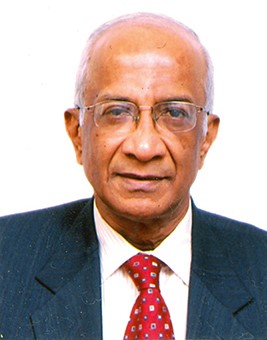 Dr. V.S. Seshadri, I.F.S (Retd.)
Senior Fellow for International Trade
Dr. Seshadri joined the Indian Foreign Service in 1978 and served in several diplomatic posts during his career that included Nairobi, Brussels, Bangkok, Tehran and Washington DC. He was also on deputation to the Ministry of Commerce from 1999 to 2003 when he was the Joint Secretary responsible for WTO matters. Dr.Seshadri was the first resident Ambassador of India to Slovenia, Ljubljana from 2007 to 2010. He then went on to serve as India's Ambassador to Myanmar, in Yangon from 2010 till 2013. On return to India he held the position of Vice-Chairman of the think tank Research and Information System for Developing Countries (RIS), New Delhi from 2014 upto 2017. Thereafter he was also associated with CII in connection with a study project relating to RCEP. Dr. Seshadri had his college education in Bangalore and Hyderabad and secured his PhD. in Applied Mathematics from the Indian Institute of Science, Bangalore in 1978. Dr Seshadri has contributed a number of research articles and discussion papers on trade and other international economic issues.
IPEF Moves from Launch to an Agenda

Date: September 23, 2022

Read more

India's Approach towards Inclusion of New Areas in Future FTAs

Date: September 10, 2022

Read more

WTO Ministerial revives hopes for its return to full functionality

Date: June 21, 2022

Read more

Fresh approaches seen in India's two new FTAs

Date: May 25, 2022

Read more

The New US Indo-Pacific Strategy

Date: February 17, 2022

Read more

Myanmar, One Year after the Military Takeover

Date: February 01, 2022

Read more

India-US Trade Issues Still Await Resolution

Date: January 09, 2022

Read more

Challenges in negotiating the India-UAE CEPA

Date: November 17, 2021

Read more

China's CPTPP Gambit

Date: October 01, 2021

Read more

India-Australia FTA Talks: A Quick Harvest Should Not Become the Sole Harvest

Date: September 04, 2021

Read more

PM's Welcome Export Initiative

Date: August 11, 2021

Read more

Review of India's exports to the US in 2020: Need for a Vanijya Bharat

Date: July 27, 2021

Introduction India's exports to the United States declined by 2.78% during the COVID-19 battered year 2020-21, just as …

Read more

Is there a case for India joining RCEP now?

Date: February 09, 2021

Read more

Foreign, Security and Trade Policy Challenges of 2021

Date: January 19, 2021

Read more

Boosting Australia-India Economic Relations

Date: December 07, 2020

Read more

Moving Trade and Development Relations Forward with Myanmar

Date: October 16, 2020

Read more

Moving Trade Agreements Forward with Select Partners

Date: August 11, 2020

Read more

Aatma Nirbhar Bharat Abhiyan and the Trade Factor

Date: June 30, 2020

Read more

US trade deals under President Trump: What they mean for India and world trade

Date: May 08, 2020

SECTION 1: Introduction Pursuit of an aggressive trade policy has been among the major highlights of the Trump Presidency in the …

Read more

India-US Trade: Prospects for an elusive limited trade deal and a looming big deal

Date: March 06, 2020

Read more

China Rises Further in Myanmar

Date: January 22, 2020

Read more

Optimising FTA Utilisation

Date: January 11, 2020

DPG Policy Brief, Vol. V, Issue 2: Optimising FTA Utilisation%u200B by Dr. V.S. Seshadri

Read more
Past publication not found...