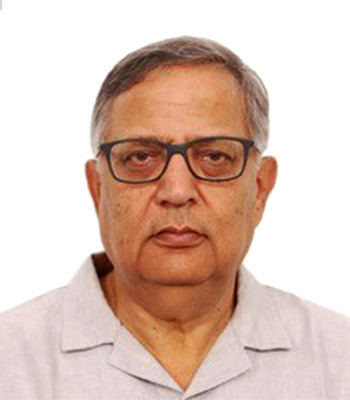 Brig. Arun Sahgal (Retd.), Ph.D.
Senior Fellow for Strategic and Regional Security
Arun Sahgal a retired Brigadier of the Indian Army is the Executive Director of the Forum for Strategic Initiative, a policy think tank focusing on national security, diplomacy and Track II Dialogues. He was previously the founding Director of the Office of Net Assessment, Indian Integrated Defense Staff (IDS), Head of the Center for Strategic Studies and Simulation, United Services Institute of India, and Senior Fellow at the Institute for Defense Studies and Analyses, New Delhi. His research comprises scenario planning workshops, geopolitical and strategic assessments related to Asian security, and issues concerning nuclear doctrine and strategic stability in South Asia. His publications include co-authored books and net assessments for the IDS, Defence Research and Development Organization (DRDO), and the Indian National Security Council (NSC), among other clients. He has been a member of the Task Force on Net Assessment and Simulation, under the NSC, and a consultant with DRDO. He recently finished a monograph on Strategic Stability in South Asia for Sandia Laboratories, USA. He conducts simulation and strategic games at IDS, the Ministry of Defense, National Defense College, College of Defense Management, and other international clients. He is member of many Track 1.5 and 2 initiatives.


Past publication not found...