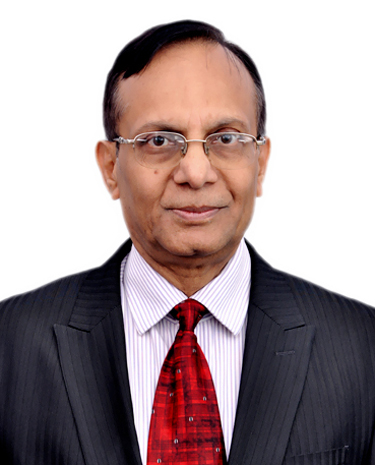 Brig. Abhimanyu Ghosh (Retd.)
Senior Fellow for Cyber Security and Digital Technologies
Brig Abhimanyu Ghosh had a distinguished career of 35 years in Indian Army that included his assignment as UN Military Observer in Angola (Africa). As a Brigadier he was Chief Signal Officer of a Strike Corps (Army) and commanded the Army Cyber Security Establishment (ACSE).After superannuation in 2010, he served for more than 7 years at the Indian National Security Council Secretariat in the Prime Minister's Office extensively involved with Policy Making processes at the Apex National level on Cyber Security and Technological Issues.

At NSCS, he has contributed significantly in coordinating Cyber Security Policy implementation on diverse issues including Inter Agency and Multi Stake Holder Cooperation, International Cooperation, Capacity Building and collaboration with Industry. He had represented NSCS in several Bilateral Dialogues on Cyber Security Cooperation and drafted Agreements/Frameworks for such Cooperations. He was a member of Indian delegation at Multilateral International Conferences on Cyber Security including Munich Security Conference in 2011, UNGGE Meetings on Development in ICT in the context of International Security at Geneva and New York in 2013 & 2016 and High-level Meeting at the World Summit on Information Society (WSIS)to Review the outcomes of its Agenda After 10 years (WSIS 10) at UNGA, New York in 2015. He had the privilege to Co-Chair India-US Cyber Dialogue at NSCS, New Delhi in 2017 and BRICS Expert Committee Meeting on Information Security at Moscow in 2015.At the Multi Stake Holder level, he had participated and contributed to the Global Conference on Cyber Space (GCCS), also known as The London Process in London, Budapest, The Hague and New Delhi.
Brig Ghosh has written articles in Professional Journals and presented his papers at various National and International Seminars including 7th North East Asian Policy Forum Meeting at RINSA Seoul in Oct 2011,UNIDIR International Law and State Behaviour in Cyberspace Seminar in Seoul in December 2014,Workshops on Normative Framework for International Cyber Security in Geneva in April 2016, International Workshop on Cyber Security-Building norms, rules or principles for cyberspace in Beijing in July 2016 and IDSA-BIMSTEC Workshop on Cyber Cooperation on International Cyber Politics and Governance – Opportunity and Challenges, at the Institute for Defence Studies and Analyses (IDSA)New Delhi in December 2018.He has co-authored the Report on "Credible Cyber Deterrence in Armed Forces of India" as a Member of the Task Force at Vivekanda International Foundation (VIF), released by Hon'ble Defence Minister of India on 12 April 2019.

An alumnus of the National Defence Academy, he holds M Phil, MSc and Telecommunication Engineering Degrees and has undergone prestigious Army Courses including a Software Course in UK. He is qualified in a number of Cyber Security Professional Certification Courses including Certified Information System Security Professional (CISSP) from ISC2 and Certified Information System Auditor (CISA) from ISACA. He is a Fellow of the Institute of Electronics and Telecommunication Engineers (IETE) and a Life Member of Computer Society of India (CSI).
Past publication not found...