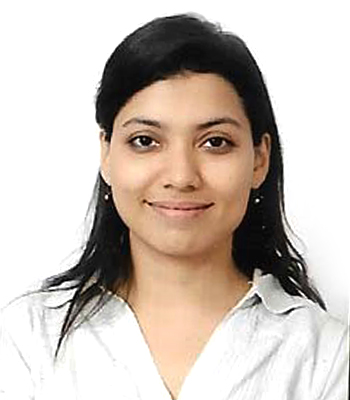 Angana Guha Roy, Ph.D.
Research Associate
Dr. Angana Guha Roy is working as a Research Associate at Delhi Policy Group. Her research interests pertain to various dimensions of International Relations theory, Indian Foreign Policy, Geopolitics of the Indo-Pacific region, and Conventional and Non- Conventional Threats.
Dr. Angana completed her Ph.D. from the Department of East Asian Studies, University of Delhi. Her Ph.D. thesis dealt with " South Korea's New Asia Initiative: Search for Regional Power Status". She completed her MPhil in Foreign Policy from the Institute of Foreign Policy Studies, University of Calcutta. Her MPhil dissertation dealt with the subject of 'Non-Conventional Threats in Indian Ocean Region'. In 2013, she received the Shinan Bank Dream Foundation Scholarship from Shinan Bank.
Dr. Roy completed her Bachelor of Arts in Political Science from Presidency College. After completing a Master of Arts in International Relations from Jadavpur University, she worked as an Assistant Professor in colleges affiliated to the University of Calcutta and Kalyani University in West Bengal. She has published research papers and articles and has presented papers in various national and international conferences in India and abroad.
Past publication not found...