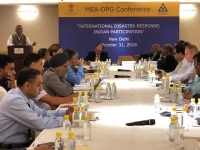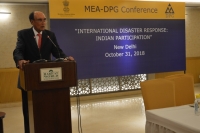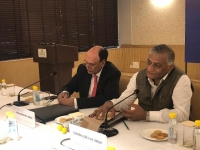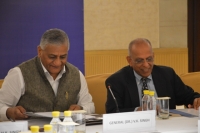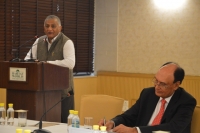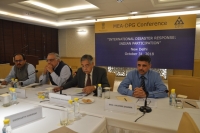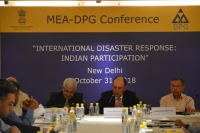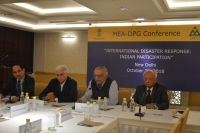 MEA-DPG CONFERENCE ON "INTERNATIONAL DISASTER RESPONSE: INDIAN PARTICIPATION"
The Delhi Policy Group hosted a conference on "International Disaster Response: Indian Participation" in collaboration with the Ministry of External Affairs, Government of India, on October 31, 2018. The keynote address at the conference was delivered by Gen. Dr. V.K. Singh, Minister of State for External Affairs, Government of India. Participation in the event included representatives from the Indian Armed Forces, the World Health Organisation, United Nations Office for the Coordination of Humanitarian Affairs, as well as former members of the National Disaster Management Authority and experts in the field of disaster management.
Discussions at the conference over three sessions focused on India's International Disaster Response Policy aspects; experience and lessons learnt; and International Frameworks. Each session included a panel discussion involving recognised experts. A report including a summary of recommendations arising from each session has been submitted to the Ministry of External Affairs.
View Recommendations