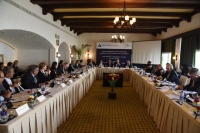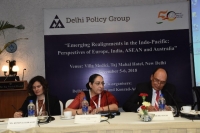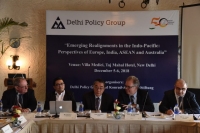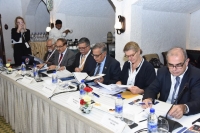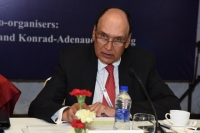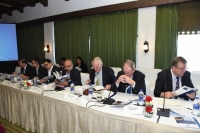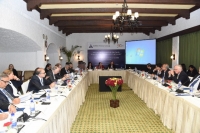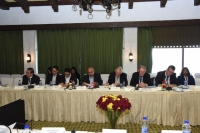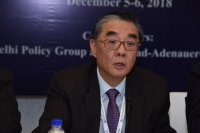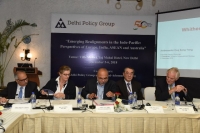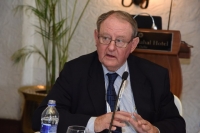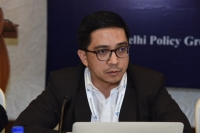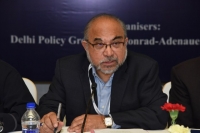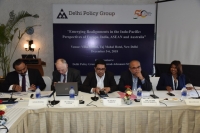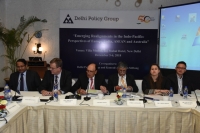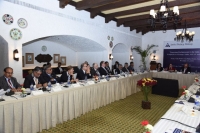 DPG-KAS CONFERENCE ON "EMERGING REALIGNMENTS IN THE INDO-PACIFIC: PERSPECTIVES OF EUROPE, INDIA, ASEAN AND AUSTRALIA"
Date: December 05 - 06, 2018

The Delhi Policy Group (DPG) and the Konrad-Adenauer-Stiftung (KAS) jointly organized a Conference on "Emerging Realignments in the Indo-Pacific: Perspectives of Europe, India, ASEAN and Australia" in New Delhi on December 5-6, 2018. Ms. Vijay Thakur Singh, Secretary (East) in the Ministry of External Affairs, Government of India, delivered the keynote address at the Conference on December 6, 2018. The four sessions of the Conference addressed the changing security paradigm in the Indian Ocean; the challenges facing ASEAN; competing visions of connectivity initiatives; and the maritime security scenario in the Indo-Pacific. International participants included heads of leading think tanks from Singapore, Indonesia, Malaysia and Australia and senior representatives from leading German and French think tanks. The event was conducted under the Chatham House Rule. The detailed programme of the event and list of participants is attached.